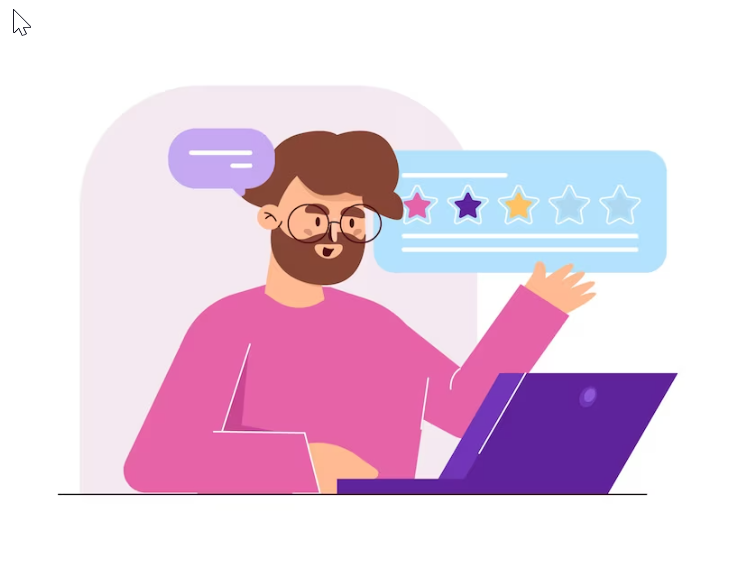 Online reviews play a vital role in the success of businesses today, as 81% of customers conduct online research before making a purchase. Having a strong presence on review platforms not only enhances your online reputation but also improves your visibility. While the idea of opening your business to online reviews might seem intimidating, it offers a chance to showcase your exceptional customer service and address any negative feedback constructively. Here are five tips on how to make online reviews work for you.
Set Up Your Profiles : To collect reviews, you need to be listed on relevant platforms. Claim your business on popular review websites and ensure that your details (phone number, address, opening hours, services offered, and pricing) are accurate and consistent across all profiles. Doing so will improve your SEO and increase the chances of appearing in Google searches. Some websites to consider include:
Word Of Mouth
Facebook
Yahoo!
Google Business
LinkedIn
Don't forget to research which review sites are most popular in your industry and region.
Pop the Question : Your regular clients and social media followers are likely to provide you with the best reviews. All you need to do is ask. Make it easy for your clients by requesting a review shortly after their appointment. Consider sending automated emails with a thank you note and links to your review profiles or including a request when sending invoices. Avoid asking for "good" reviews or using manipulative language – simply request that they share their experience.
Engage with Your Reviews : Negative reviews are inevitable, but they can help build trust in your business when addressed appropriately. Respond to negative reviews professionally and respectfully, showing gratitude for their feedback and addressing any concerns. Timely responses, ideally within 24-48 hours, demonstrate your commitment to customer satisfaction. Consider setting aside a few minutes each day to monitor and respond to reviews.
Involve Your Team : If you manage a salon or spa, it's likely that some reviews will mention specific staff members. Encourage your staff to request reviews and involve them in the review management process. Empower them to respond to reviews themselves or discuss feedback during staff meetings to identify areas for improvement.
Show Appreciation and Incentivise Reviews : Incentivizing reviews can be a delicate balancing act. For clients, consider offering a small reward through a random drawing rather than for positive reviews specifically. For staff, base incentives on the percentage of positive reviews rather than the total number to avoid unfair competition. Be transparent about the rules to avoid crossing the line into bribery.
Having a robust online review presence can significantly impact your business by improving your online visibility and earning customer trust before they even walk through your door. Positive and negative reviews offer valuable insights and marketing opportunities, so don't shy away from engaging with them. By setting up your profiles, asking for reviews, engaging with feedback, involving your team, and showing appreciation, you can make online reviews work for your business with You'reOnTime.