Tattoo studio software with everything you need
Bookings and point of sale for a starter, profile, before and after photos complete the picture.
Powerful and Fast Appointment Bookings
Easy for you
Appointment software that is fast and easy to use, so you can make bookings on your computer, tablet or phone. Rebookings, reminders, targeted marketing and client histories complete the picture.
Great for your clients
Allowing your clients to book appointments on their phone, your Facebook page or your website is what clients expect and love.
Client histories, photos and notes
Record progress photos
A job can take place over a number of days or weeks, that is why having the ability to take progress photos along the way is so important. Take unlimited photos on the mobile version and have stored against the client forever.
Client notes
You can also write as many notes as you want or upload any reference documents, so you have everything you need at a touch to deliver the quality the client expects.
The paperless tattoo parlour
Electronic forms of the future
By setting up electronic forms clients will no longer be required to fill in forms on a clipboard, they can use an iPad and fill it out to be signed and recorded directly against their client record for all future reference.
Fill out ahead of time
Not only can they be filled out when they arrive, you can also email them ahead of time so they can be completed at home and everyone is fully prepared when they arrive for their appointment. Don't worry if the client forgets, You'reOnTime will remind you of outstanding forms.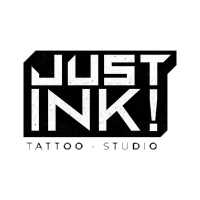 "Most software we looked at provided the basic appointment book, but we wanted photos, online booking and electronic forms, and You'reOnTime delivered."
Brian, Just Ink
Begin your free trial today
Create a You'reOnTime account and get full access to every feature for 14 days. We won't ask for payment upfront, you'll be up and running in seconds.