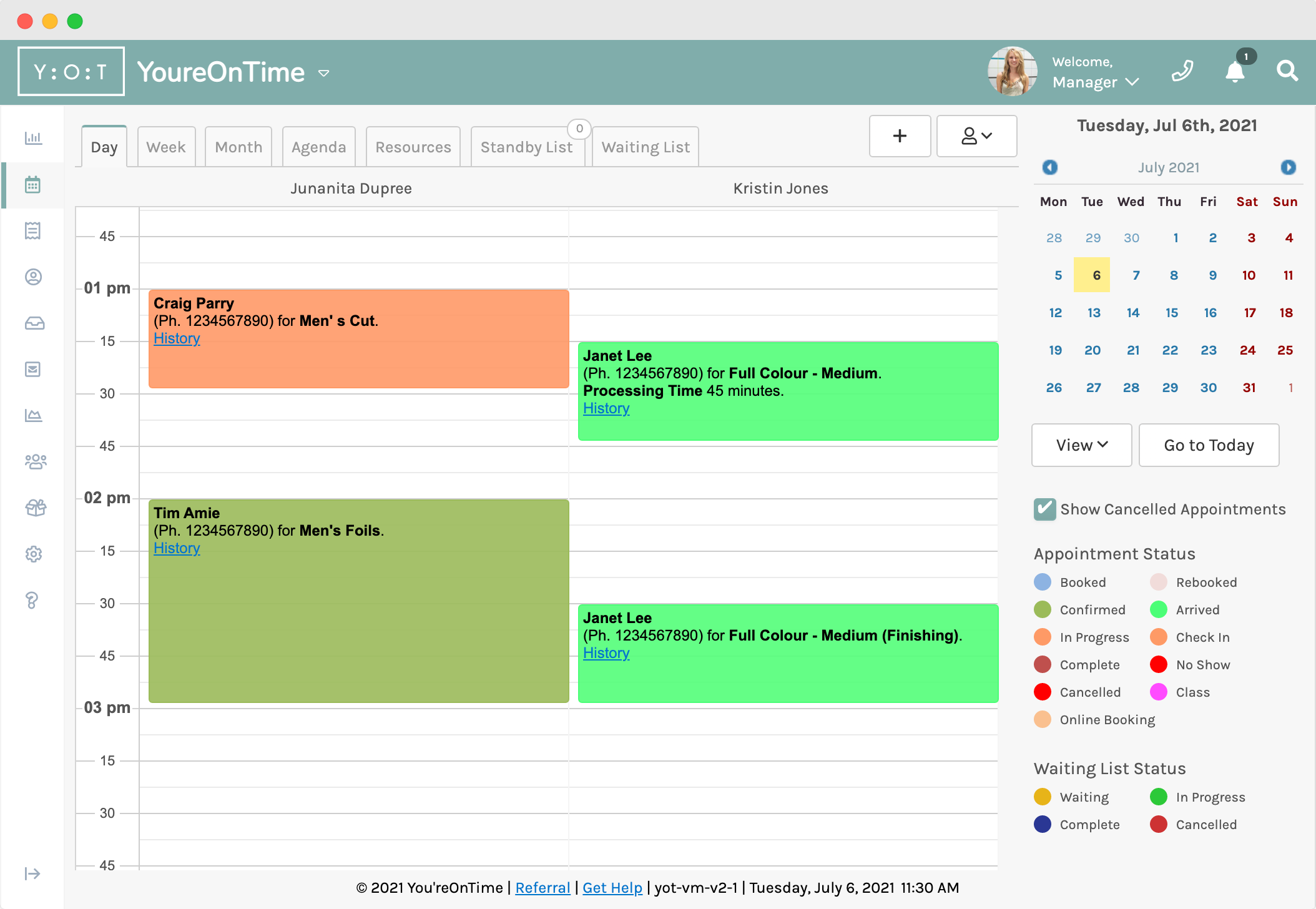 Appointment Book
Streamline appointment management for your business with our advanced booking software. Effortlessly view daily or weekly schedules, reserve resources, and designate unavailable times.
Simplify repeat bookings, search for open slots, and access client histories within the appointment interface. Opt for the optimal software solution to enhance your scheduling process.
Point of Sale
Experience a comprehensive point-of-sale solution that integrates effortlessly with your business operations.
Our software enables invoicing appointments, product sales, promotional utilisation, refunds, and receipt printing in one convenient location. Select from multiple payment options, including integrated terminal payments, and instantly print or email receipts to your clients.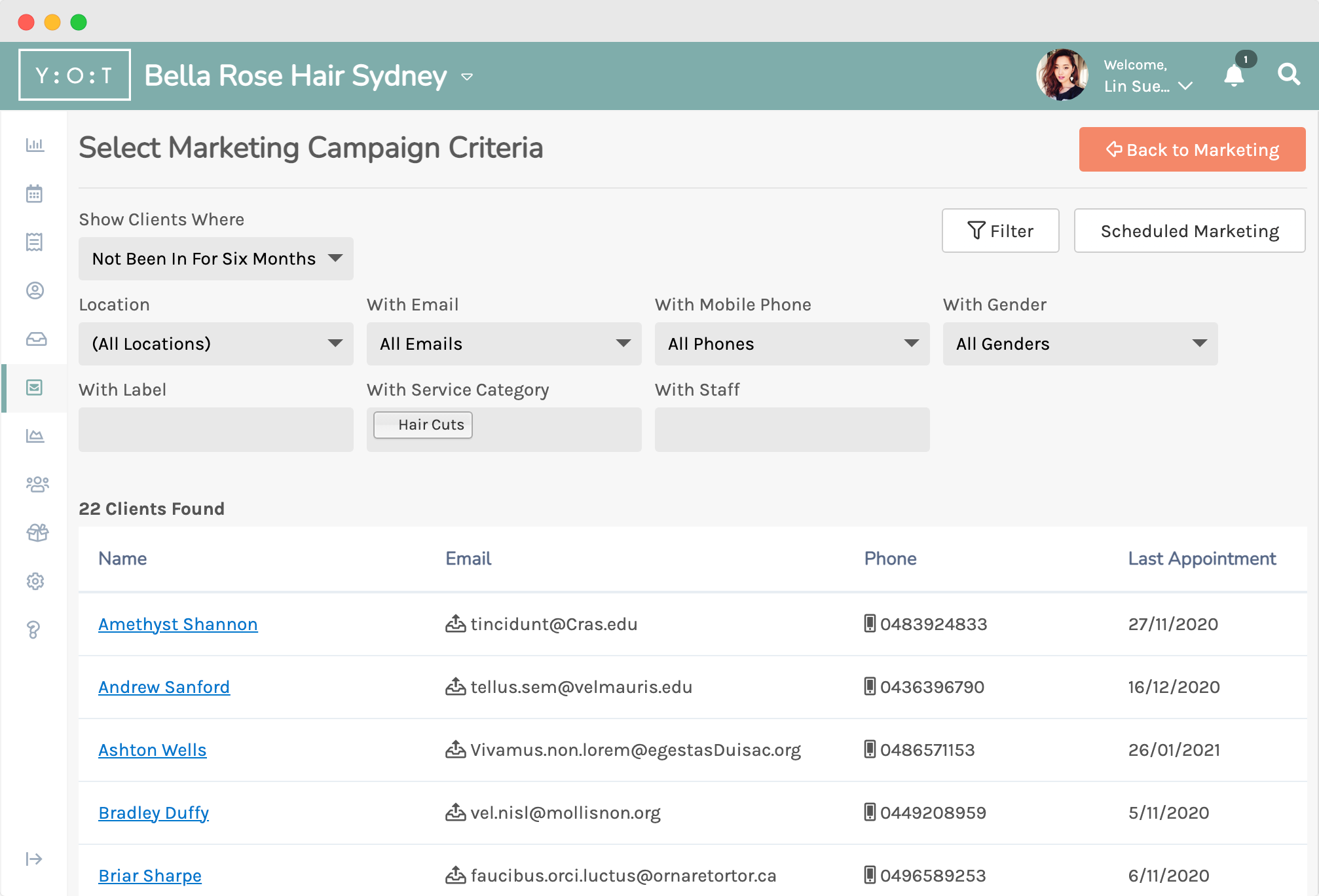 Reminders & Marketing
Boost client engagement using our adaptable SMS and email marketing communication tools. Craft personalised templates and reach targeted client segments for increased repeat business.
Our loyalty rewards, online scheduling, and promotional offerings provide the ultimate solution to maintain client retention and loyalty.
Client Management
Enhance client experiences with our user-friendly client management system, allowing you to quickly review their appointment, sales, notes, and photo history.
Gain insight into preferences such as coffee choices and anticipated service requests before they even arrive. It's the attention to detail that sets your business apart.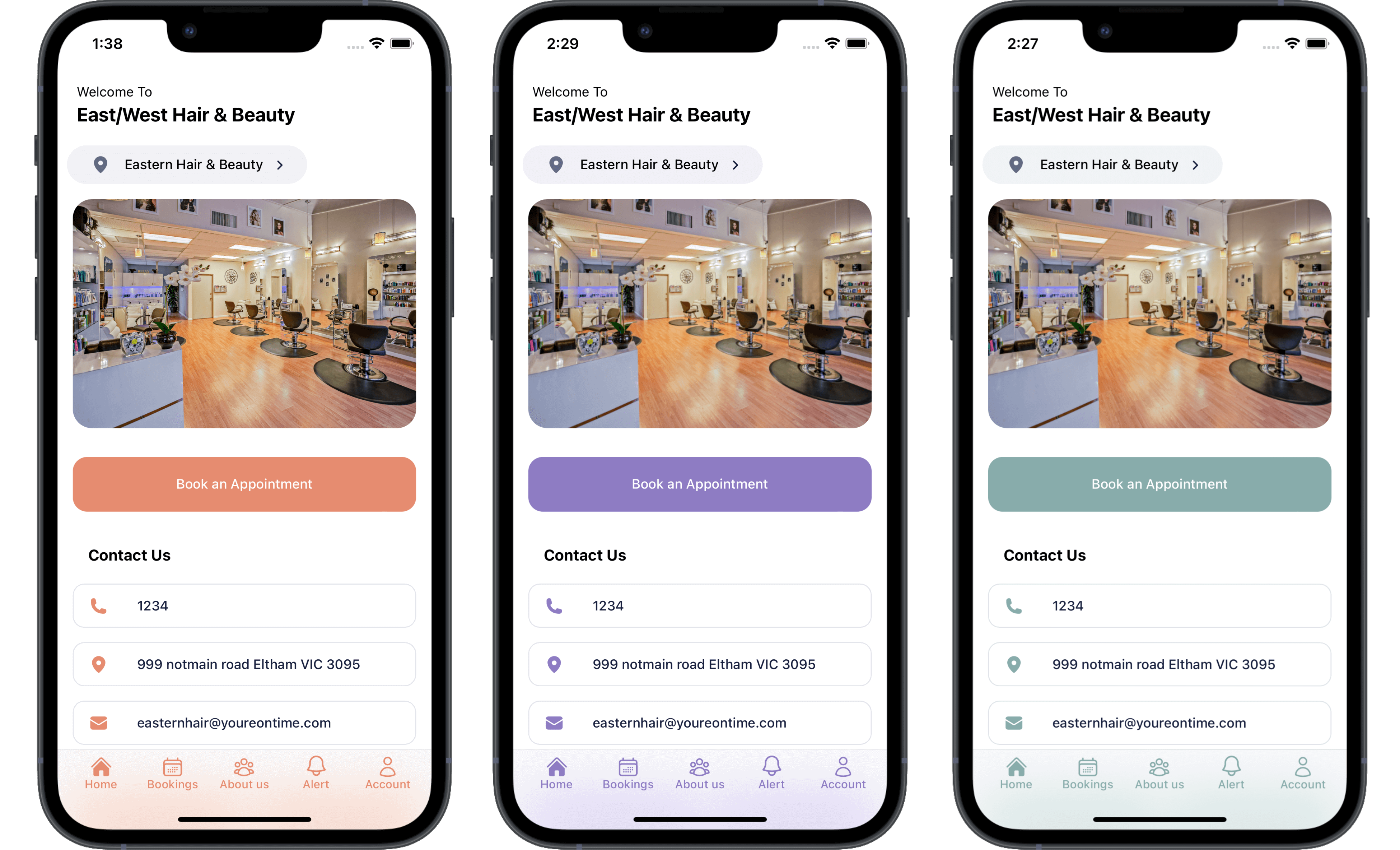 Custom Branded App
Transform your salon business with a personalized app that will revolutionize your brand. Our experts create the app that suits your needs, allowing you to easily update themes at the click of a button.
Empower your clients to manage their appointments conveniently, anytime and anywhere. Don't let this chance slip by to increase your income, deliver exceptional service, and effortlessly engage with your clients through exclusive promotions. Take your salon to new heights with this incredible value for money opportunity.
Many more features you just need to try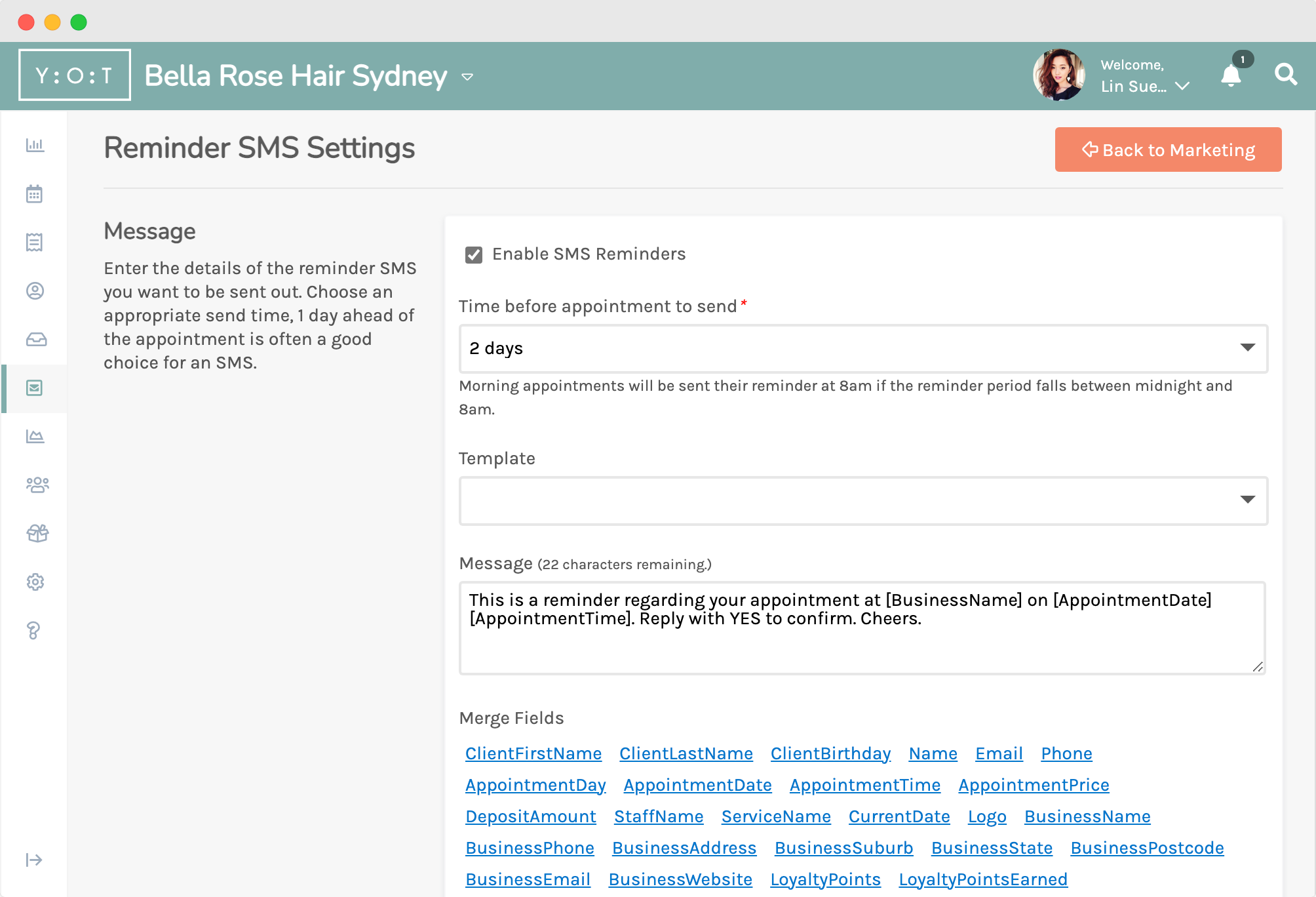 Reminders
Say goodbye to no-shows and late cancellations by utilising our automated SMS reminder and confirmation system. With this feature, you can easily send timely reminders and confirmations to your clients, minimising the risk of missed appointments. Our satisfied customers have reported that this feature alone more than pays for the cost of the entire software system.
Read more ›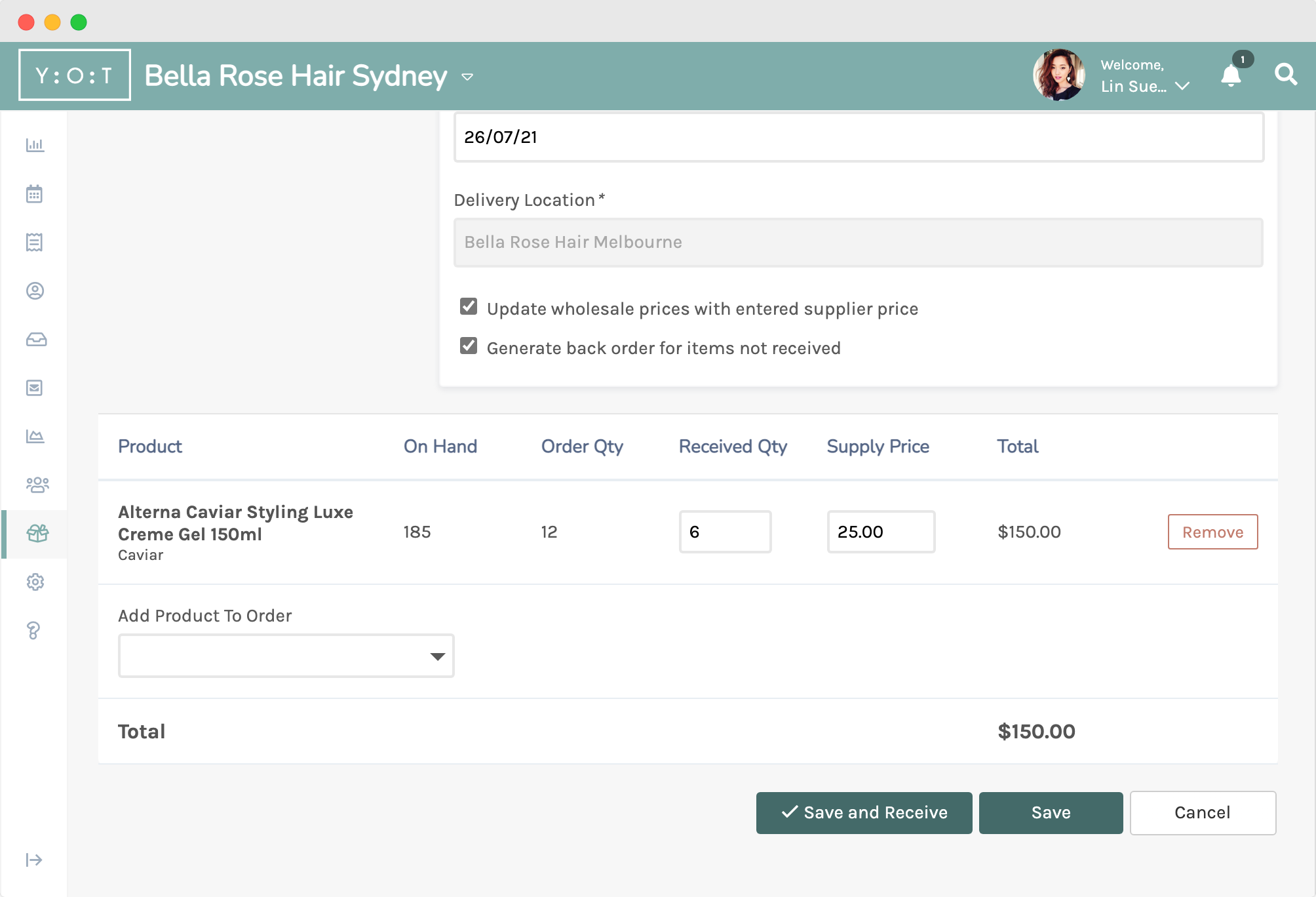 Products & Inventory
Easily manage all the products & services sold through your business, including stock control, suppliers, and brands. With our comprehensive system, you can keep track of everything in one place, streamlining your inventory management process and ensuring that you never run out of stock. Stay organised and in control with our user-friendly software.
Read more ›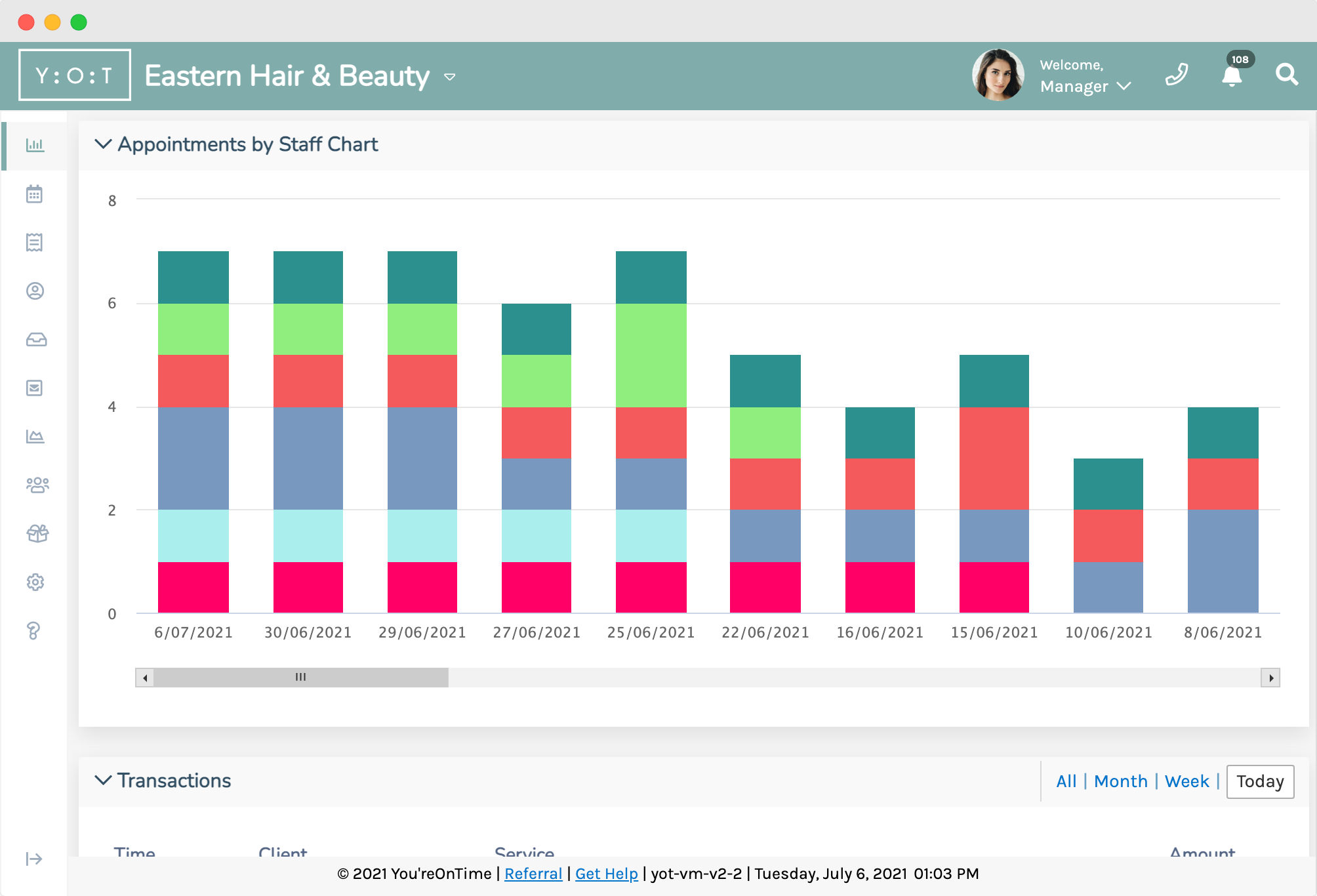 Reports & Dashboards
Don't settle for a basic system - with our software, you can access valuable insights into your business. Track your best-selling products, monitor sales, manage gift vouchers, and even evaluate staff performance. Our comprehensive system gives you the tools you need to make informed decisions and take your business to the next level.
Read more ›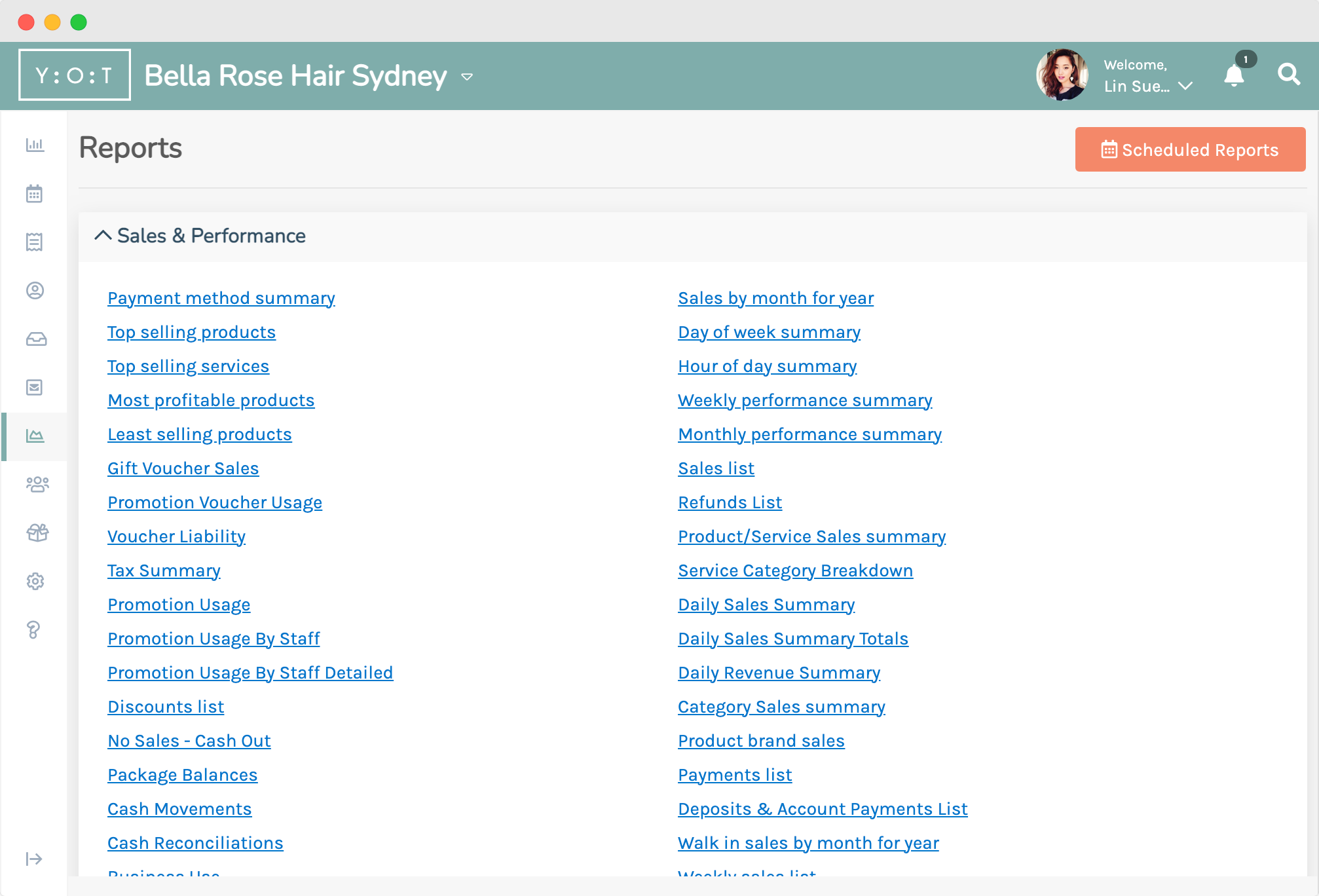 Staff Management
Our flexible rostering feature allows you to set up your staff hours exactly as you need them, including breaks, lunch, and days off. Our user-friendly software lets you easily manage and update staff schedules, ensuring that you have the right people in place at the right time. Streamline your staffing process and improve your business operations with our comprehensive system.
Read more ›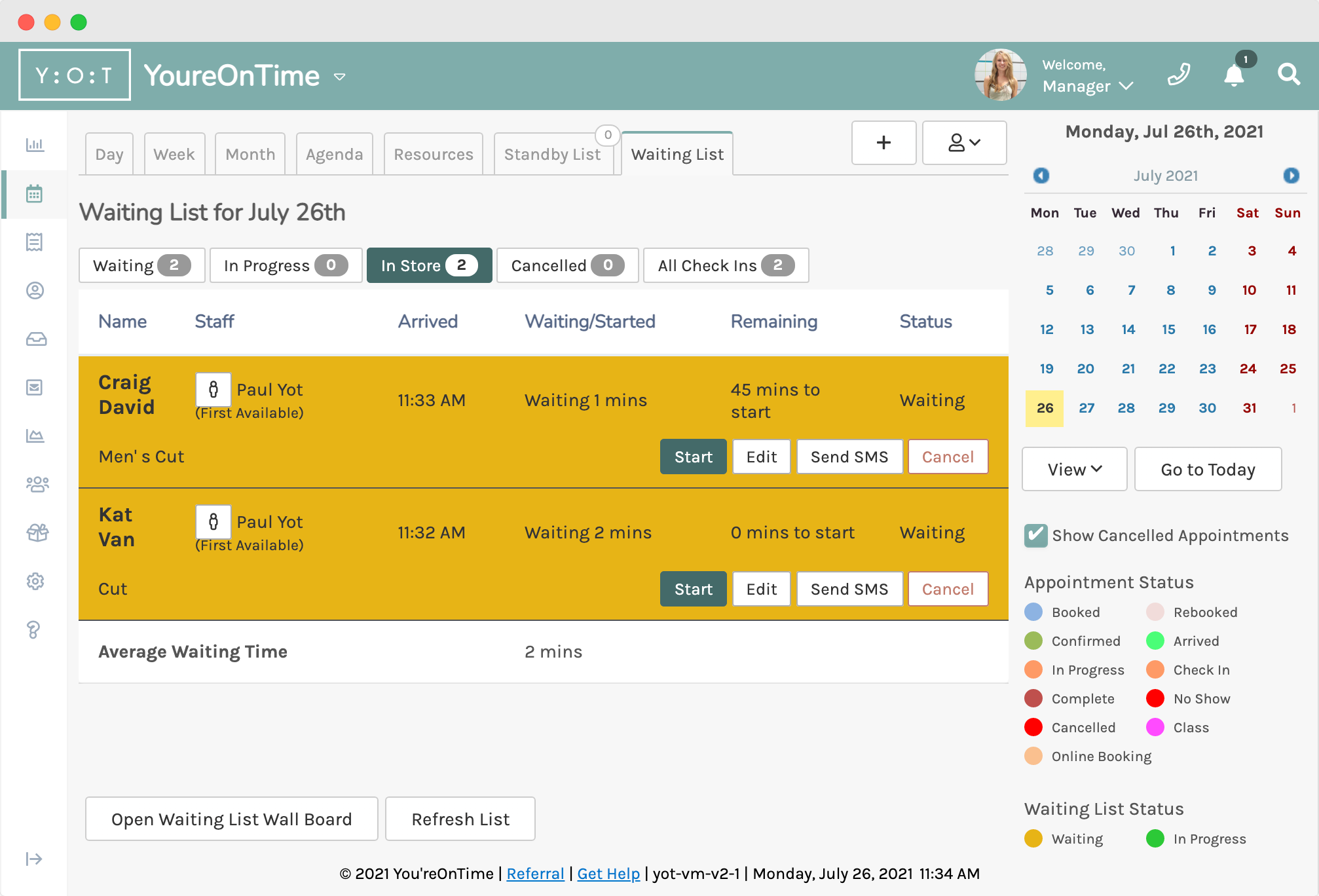 Walk Ins & Self Check In
Our comprehensive system is one of the only ones that offers complete service for walk-in clients, including self-check-in and estimated waiting times. This feature helps to ensure that your clients won't walk back out due to long wait times or confusion about the check-in process. With our user-friendly software, you can streamline your check-in process and provide a better customer experience.
Read more ›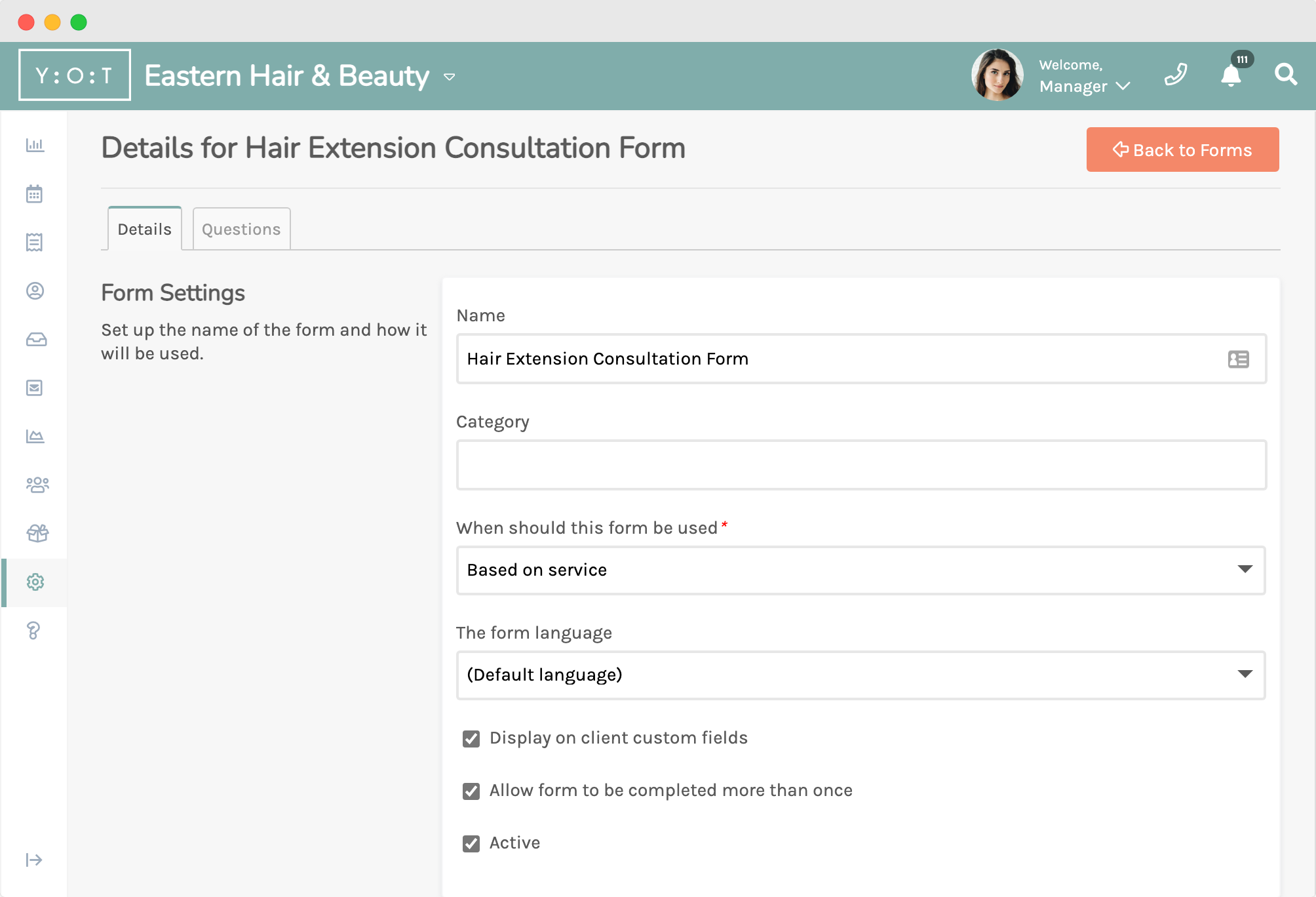 Electronic Forms
Customise your client experience with our software's ability to create your own forms, disclaimers, or waivers. With our feature, you can add your own questions and signature to ensure that you have all the necessary information before your client arrives. This functionality helps streamline your check-in process and ensures a smooth experience for both you and your clients.
Read more ›
Client Loyalty
Efficiently manage loyalty rewards for products and services, enabling point accumulation and redemption during sales transactions, while securely tracking customer data.
Read more ›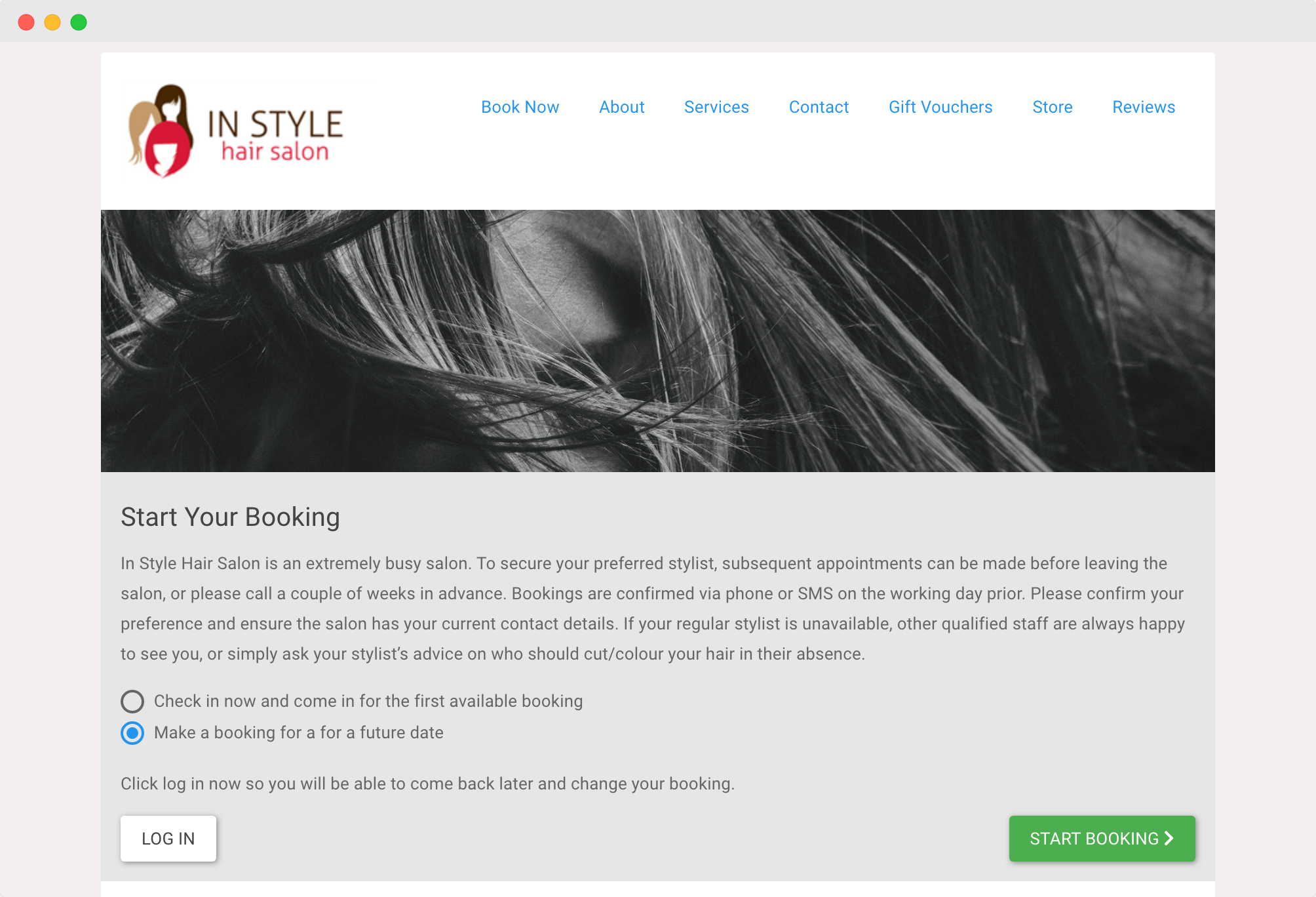 Online Booking
Enhance customer convenience with seamless online booking, integrating it into your website and social media pages for increased business opportunities through one-click scheduling.
Read more ›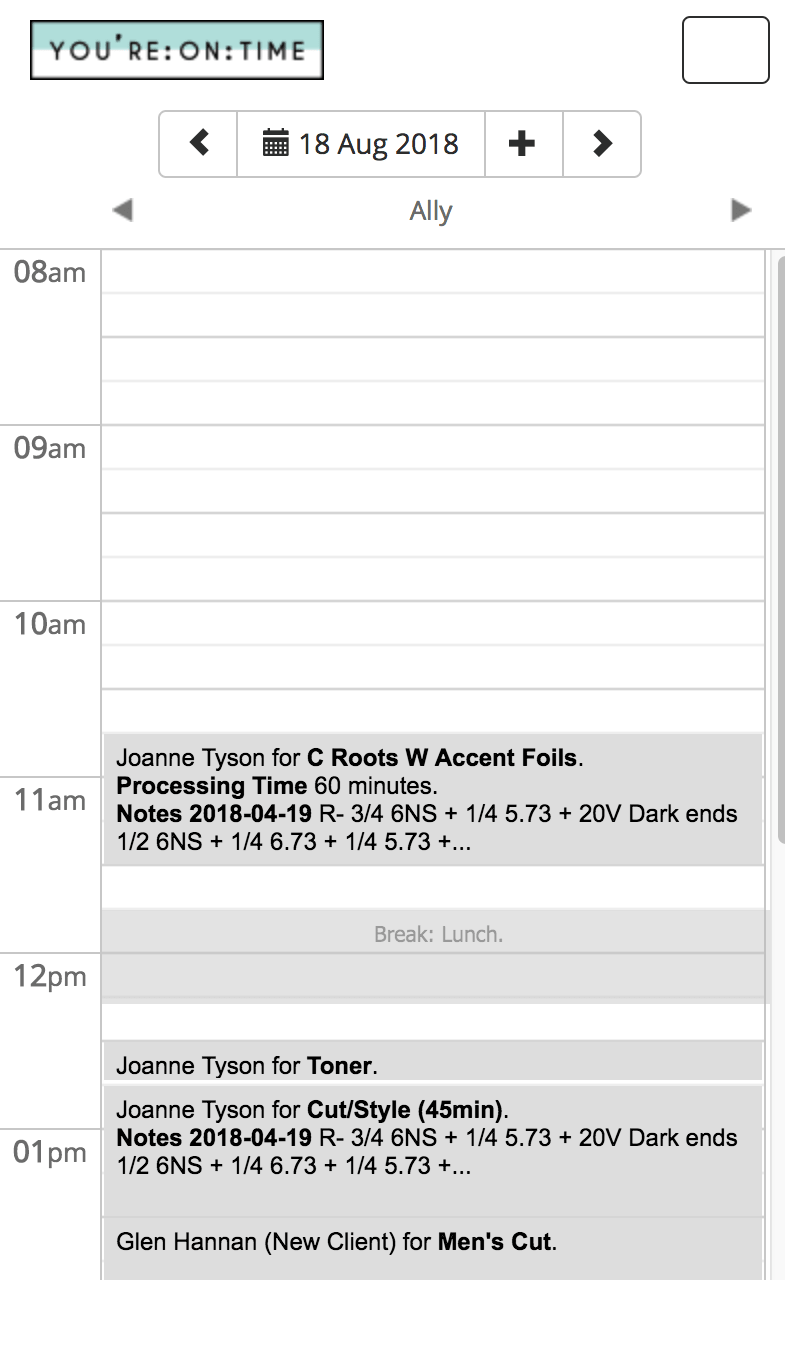 Mobile App
Effortlessly manage appointments by accessing and modifying your booking schedule from any phone, ensuring flexibility and convenience.
Read more ›
Join Now For Free
Sign up for a You'reOnTime account and enjoy a 14-day free trial with unrestricted access to all features. No upfront payment required, start experiencing the benefits in mere seconds.