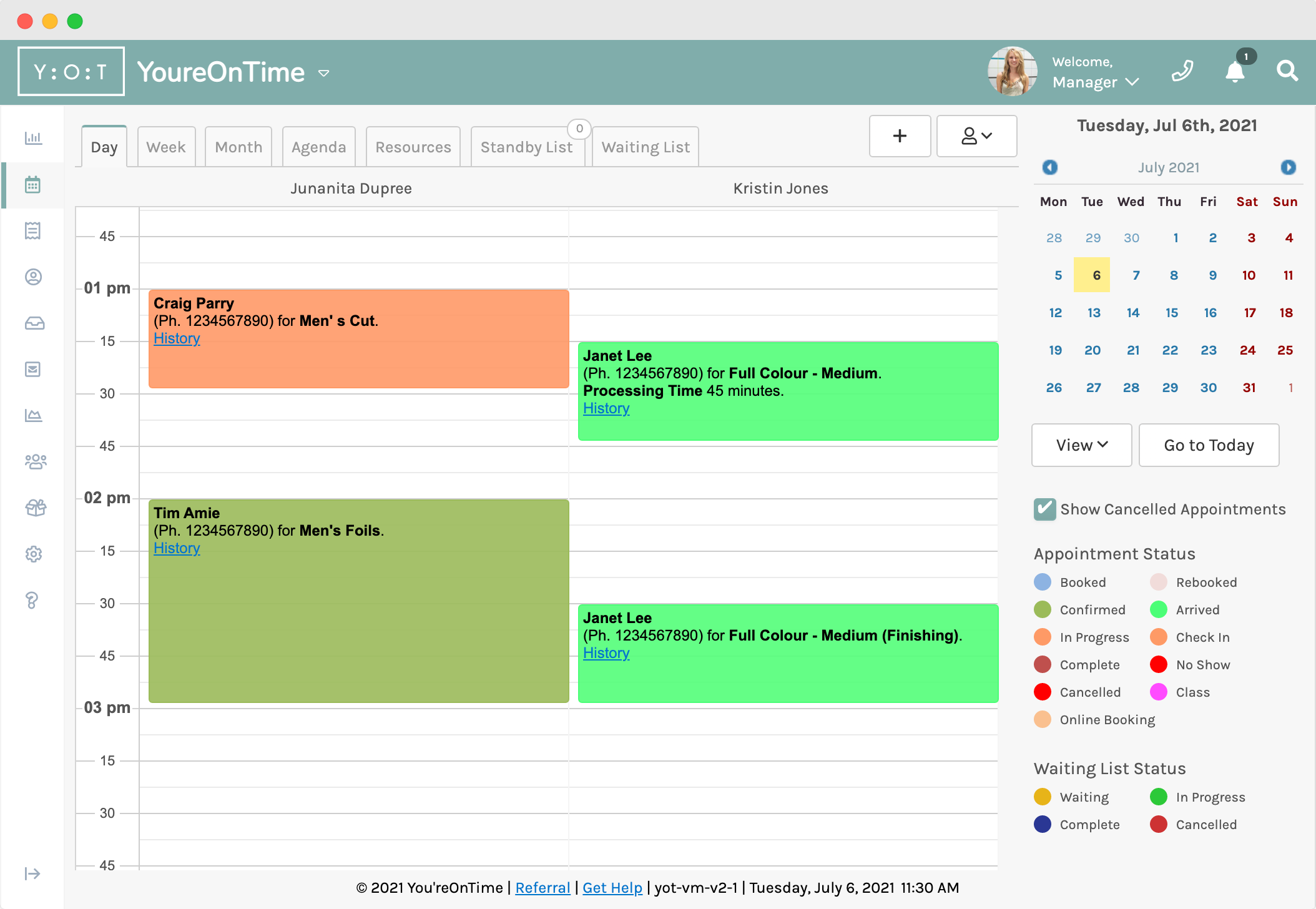 Appointment Book
An appointment book needs to be fast and flexible, so you can see bookings in day or week view, book resources or block out unavailable times.
You need to be able to quickly make repeat bookings, search for empty slots, or view clients histories all without leaving the appointment screen. It is the cornerstone of your software, so go with the best.
Point of Sale
A seamlessly integrated, complete point of sale where you can invoice appointments, sell products, utilise promotions, give refunds and print receipts.
And then pay with your own payment methods, integrated terminal payments, and print or email the receipt directly to the client.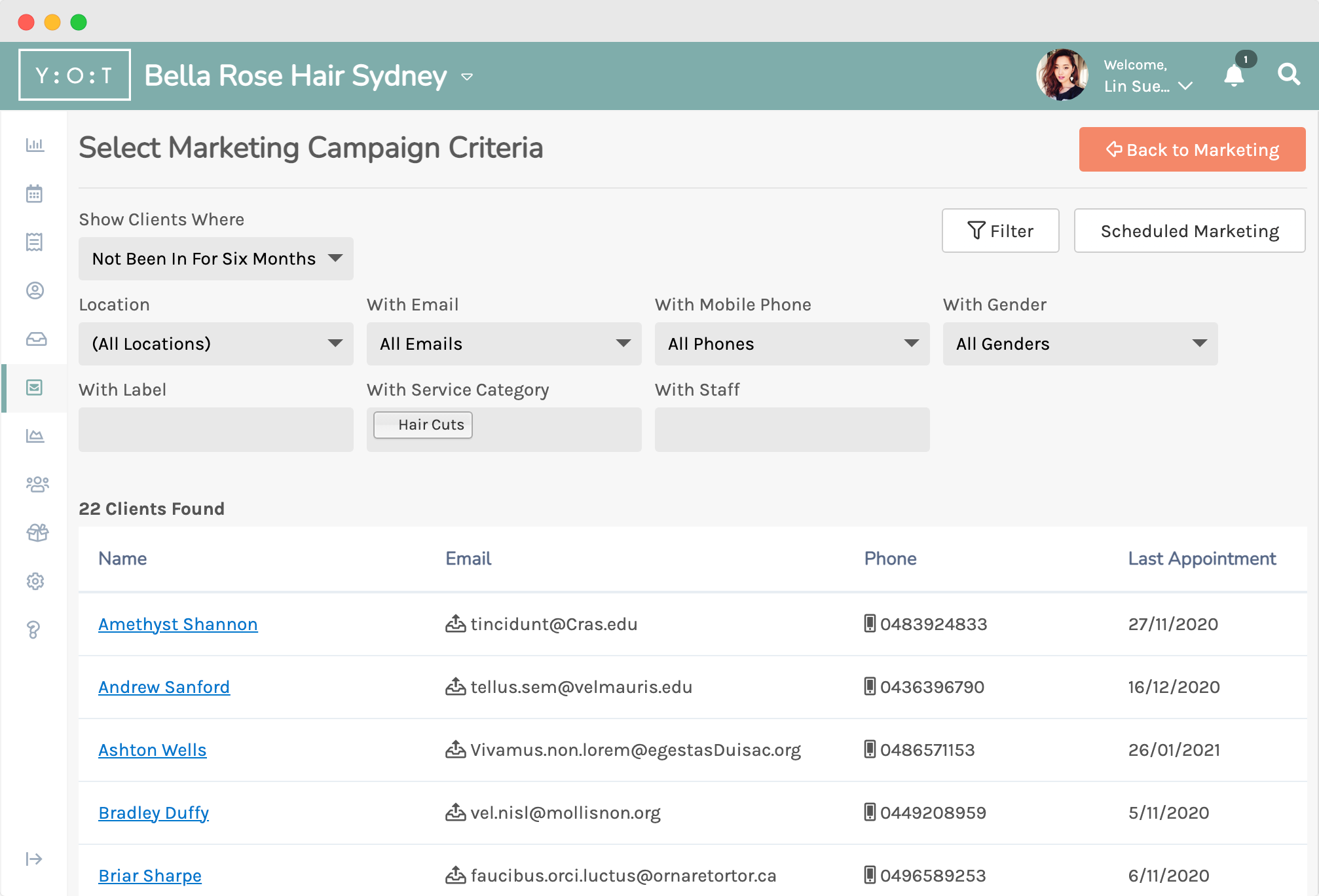 Reminders & Marketing
Have clients beating down your door with flexible SMS or Email marketing communication, using your own templates and targeted client groups.
Combine with loyalty prizes, online booking and promotion and you really have the ultimate solution to generate repeat business.
Client Management
Check your clients' history at a glance to offer the most personalised experience possible, so you know even before they walk in exactly how they like their coffee and what they are likely to ask for in a service. It's the little things.
You can view all the client's previous appointments, sales, unlimited notes and photos, all at a click. It is a complete client management system.
Many more features you just need to try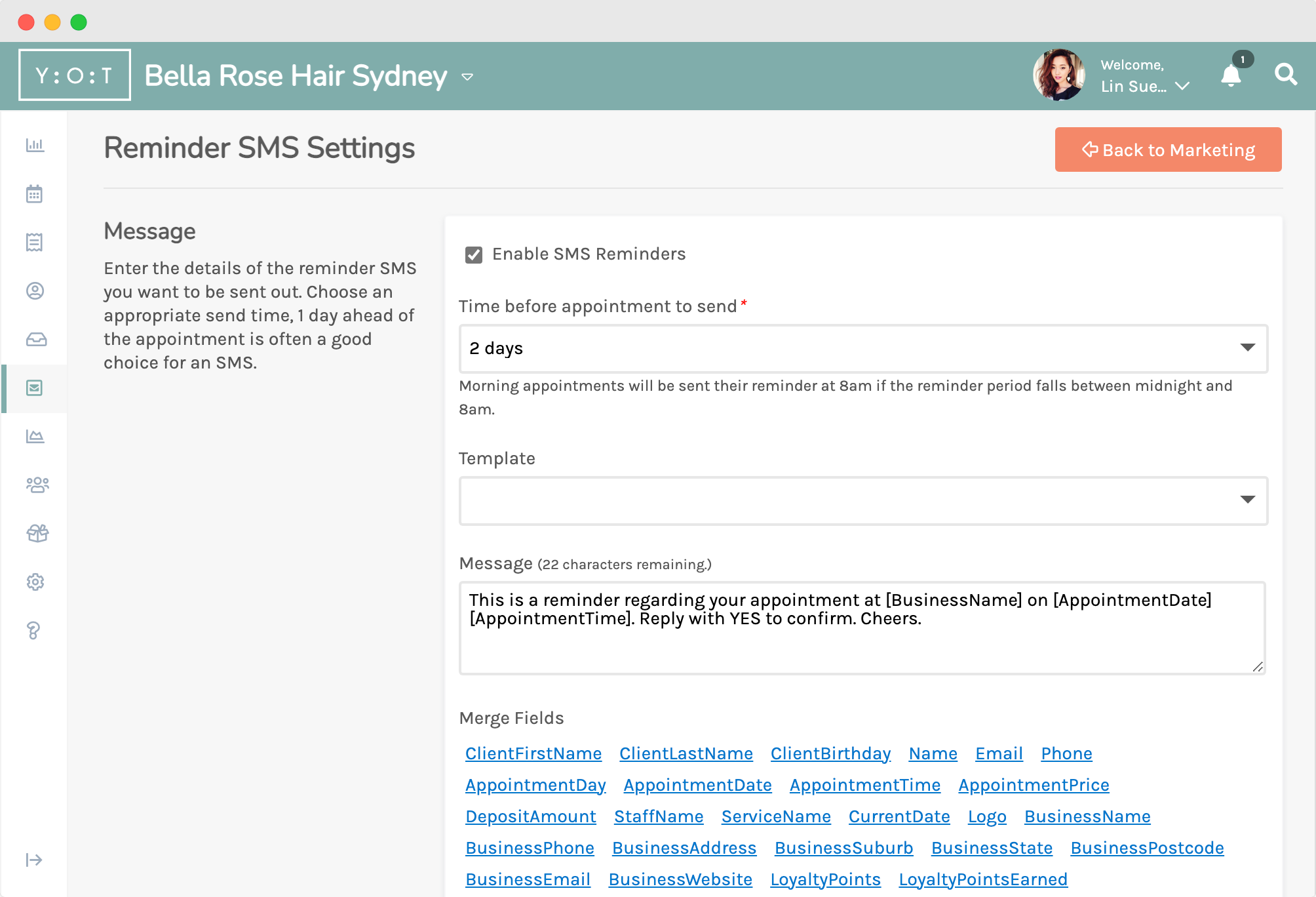 Reminders
Minimise those dreaded no-shows and late cancellations by sending automated SMS reminders and confirmations to your clients. Our customers tell us this feature alone more than pays for the cost of the entire software system.
Read more ›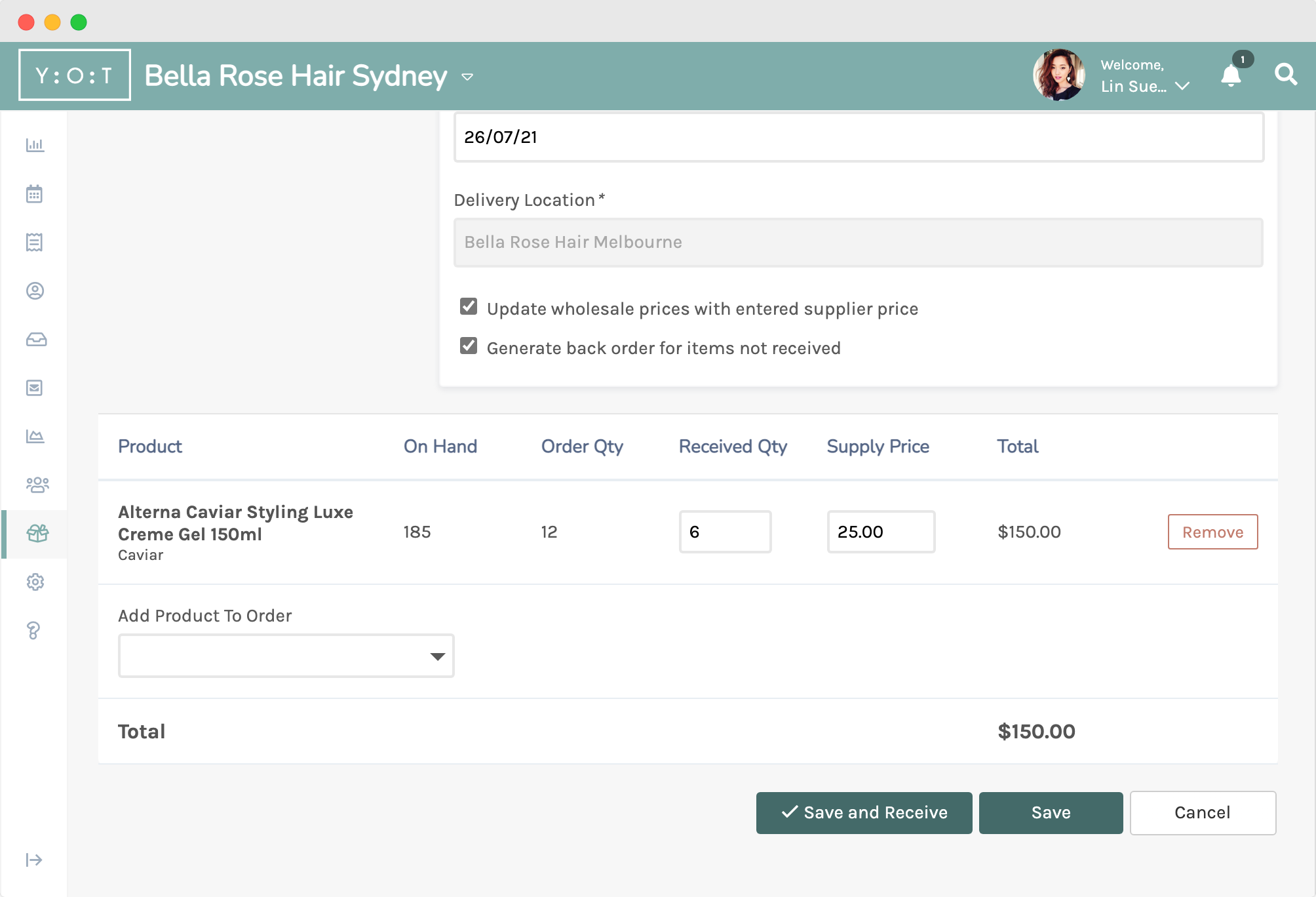 Products & Inventory
Manage all the products & Services sold through your business including stock control, suppliers and brands.
Read more ›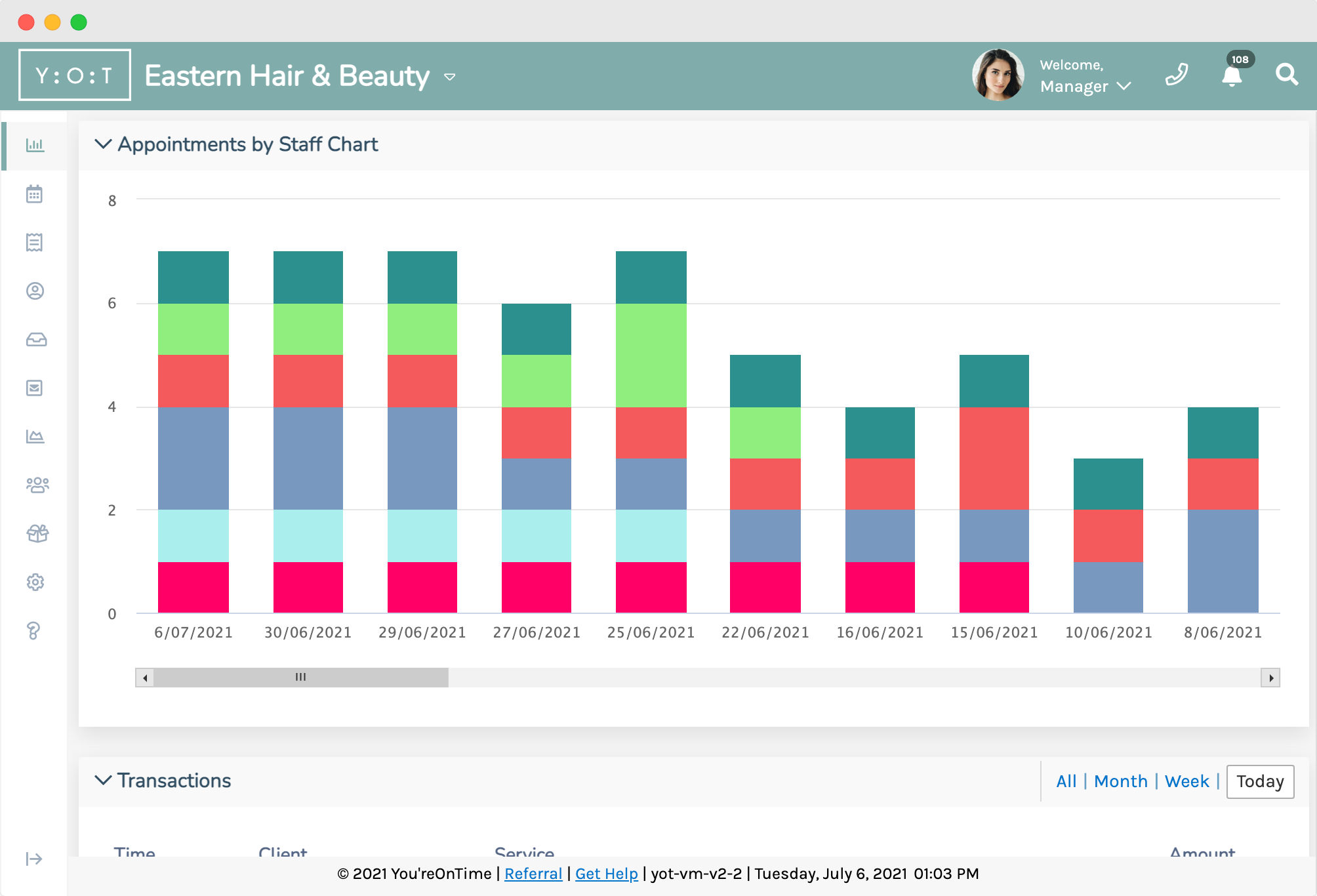 Reports & Dashboards
Many systems skip this, but we want you to know which are your best-selling products, and let you track sales, gift vouchers, even staff performance.
Read more ›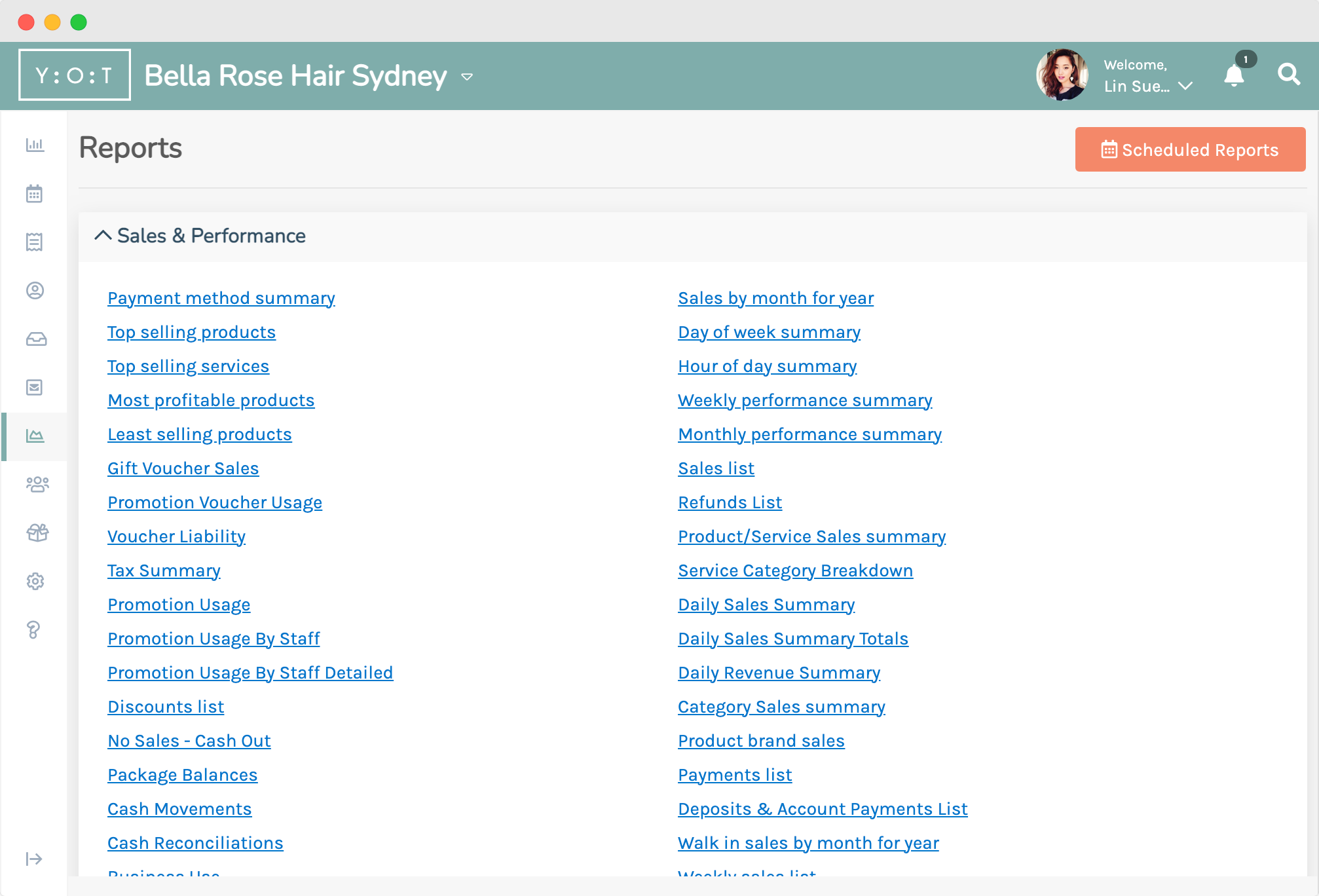 Staff Management
Flexible rostering means you can set up your staff hours exactly as you need them including breaks, lunch or days off.
Read more ›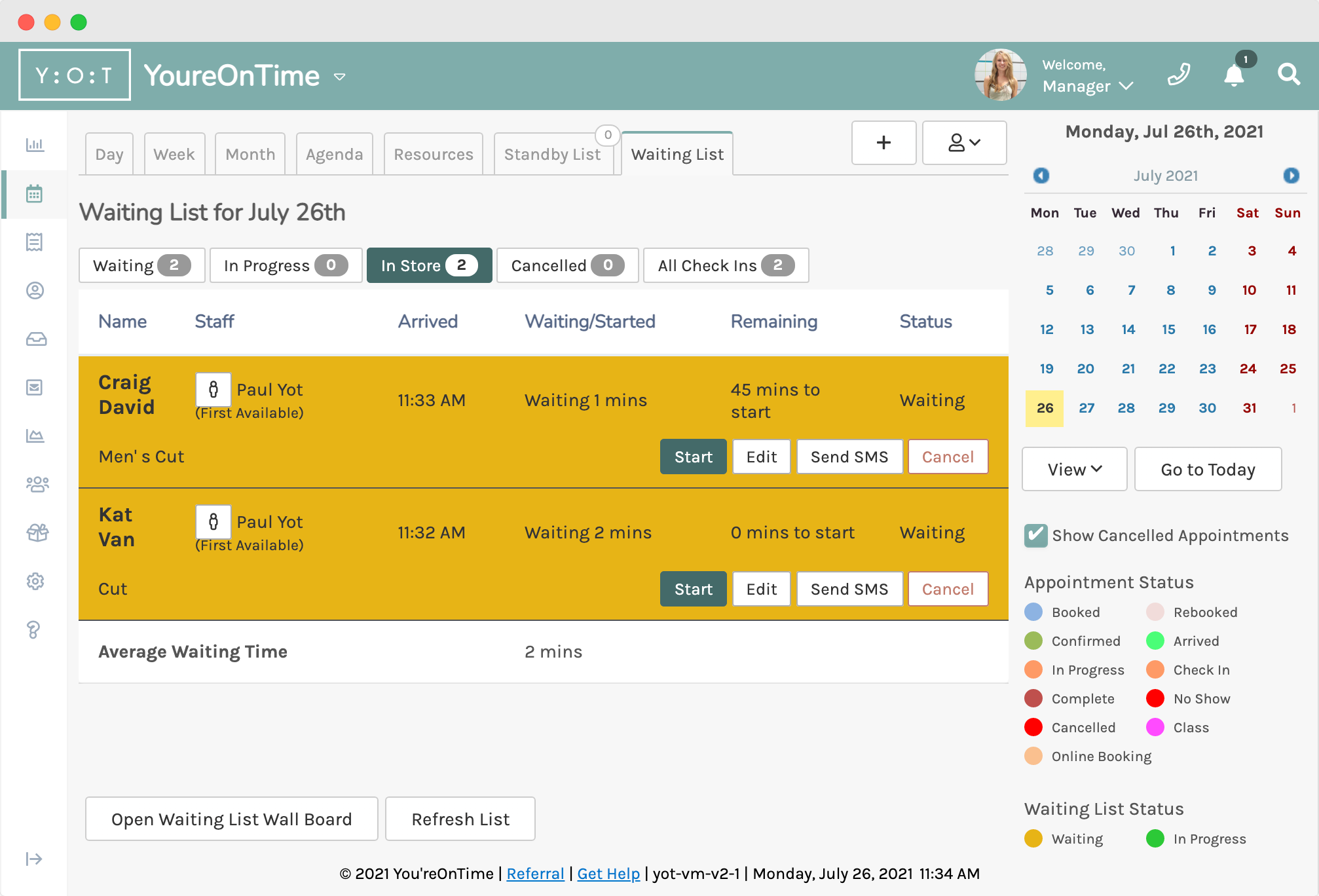 Walk Ins & Self Check In
One of the only systems you will find that offers complete service for walk-in clients, including self-check-in and estimated waiting times, ensuring they won't walk back out.
Read more ›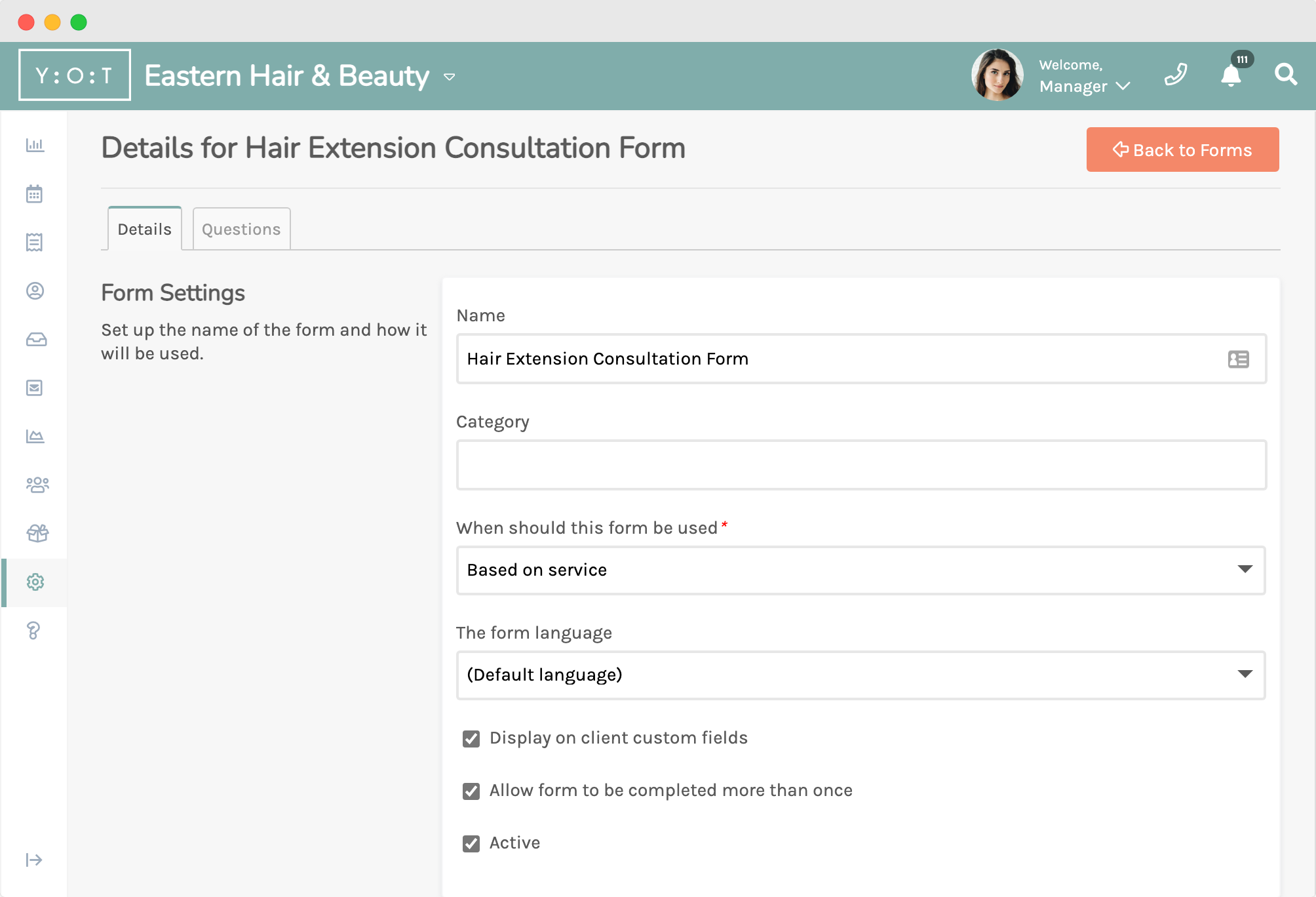 Electronic Forms
Have your own custom forms, disclaimers or waivers for clients to fill out on or before arrival with your own questions and signature.
Read more ›
Client Loyalty
Configure loyalty points earned for all your products or services and then allow them to be used when making a sale and stored against the client.
Read more ›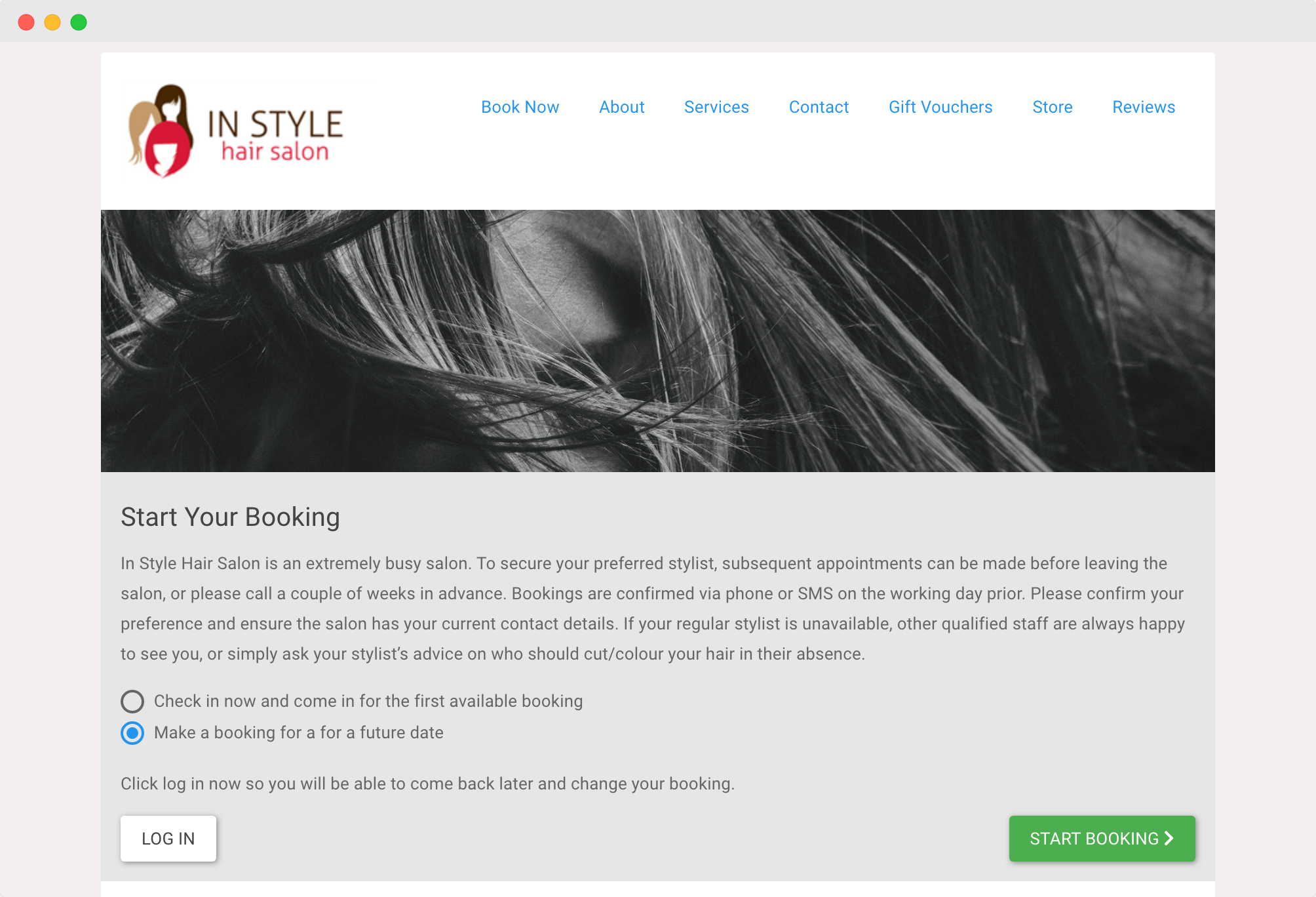 Online Booking
Make your clients' lives as easy as possible by allowing them to book online in their own time. You can integrate this into your own website and your social pages, so you get more business with just one click.
Read more ›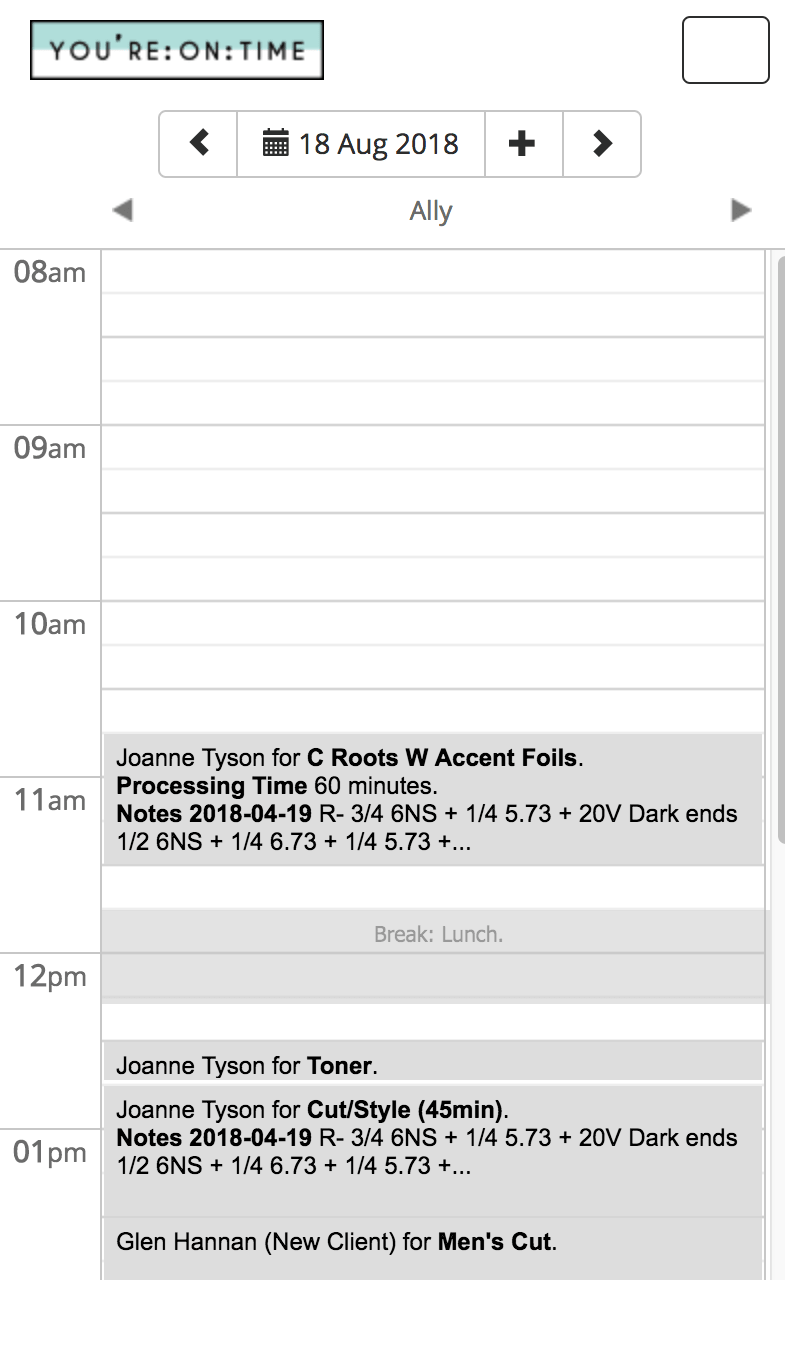 Mobile Version
Access your appointment book to add or change appointments from any phone.
Read more ›
Join Now For Free
Create a You'reOnTime account and get full access to every feature for 14 days. We won't ask for payment upfront, you'll be up and running in seconds.