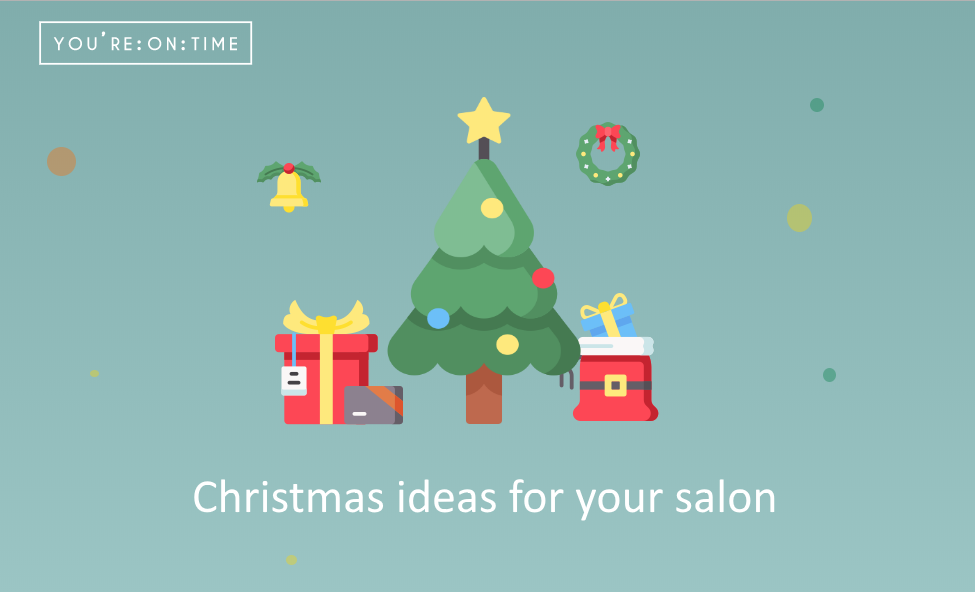 We all know that the lead up to Christmas can be a frantic time, both in your business and personal life.  It could be your turn to host Christmas Day, what's going to be on the menu, where will you buy the Turkey from and if your in Australia sourcing the best fresh prawns.  
Take some of the pressure off yourself and implement your marketing strategy's now as the holiday season is quickly approaching.  Here are some ideas to get you started:
Have a Christmas Competition and advertise it on your Business Facebook account. Advertising on Facebook enables you to reach new potential clients and encourages existing clients to make a booking.

Create a beautiful Christmas hamper or 3 for 1st, 2nd and 3rd prize, which contains products that you sell instore, take a photo of them all and upload the competition onto your Facebook advising that all Clients who come in for a service will automatically go into a draw to win a hamper.

You could also do a free Gift Voucher, with different values for 1st, 2nd and 3rd.


SMS marketing is one of the most successful ways in connecting with clients in this day and age, people are more likely to open a text message, they are short and straight to the point, tell your clients about your prechristmas specials, or have a 12 days of Christmas with a different offer each day.

Bring a friend in for a Pamper Yourself Treatment with a revitalize facial and body massage and you both receive a pedicure for free.

Or Bring a friend in and receive a bonus service.

For the month of December you can offer bonus Loyalty Points on selected services and products.

Along with our new Online Booking feature you can offer bonus Loyalty Points for every booking made during the pre Christmas period.

Send in a Christmas selfie and win a prize for the best.

If you love to bake and would love to challenge yourself why not bake a Gingerbread House for Gingerbread House Day on 12th December and bring it into your business and have it on your counter for your customers to enjoy.