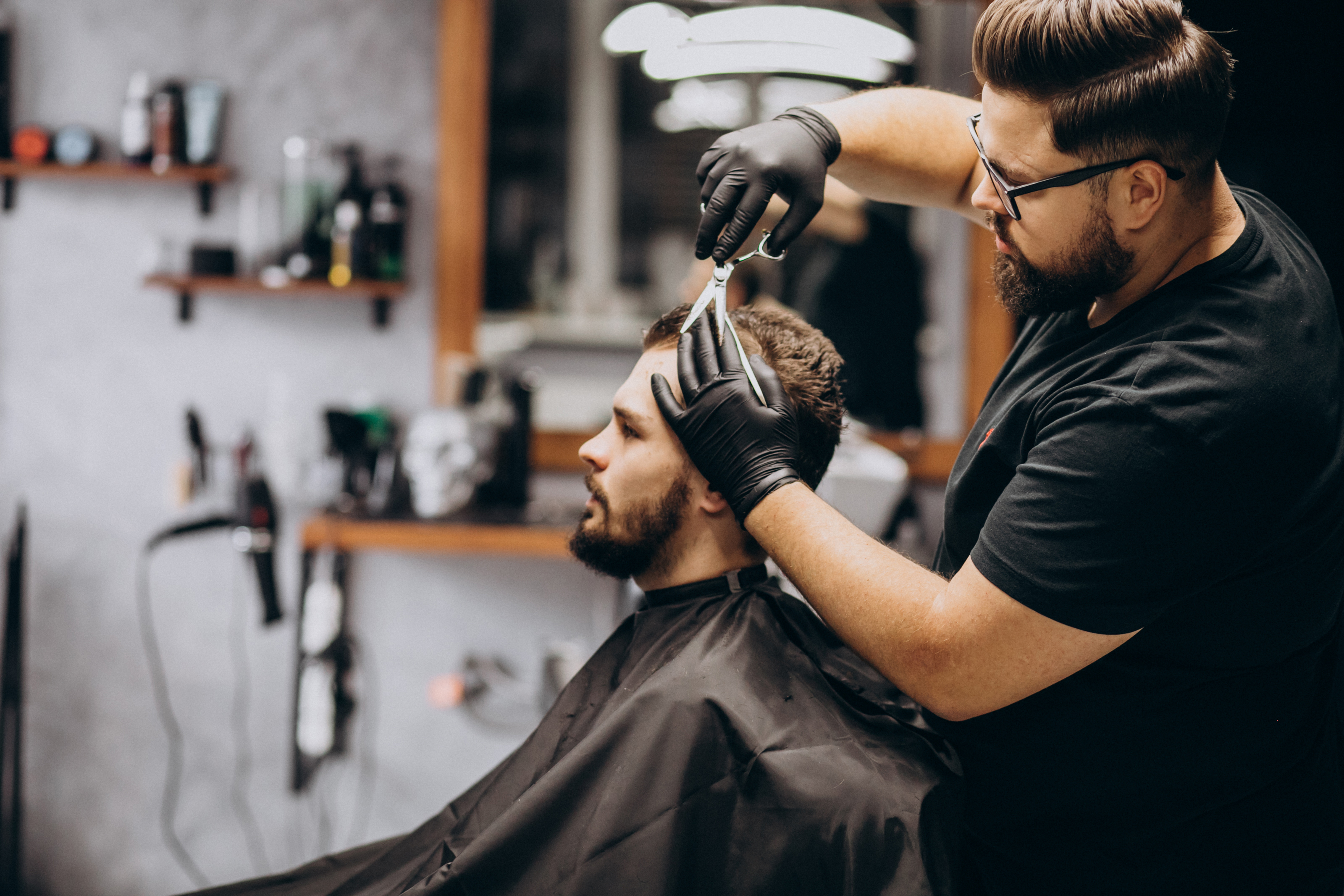 Are you looking for new ways to get more walk-ins to your hair salon or barbershop? If so, you've come to the right place. As a hair dresser or barber, you know that it can be difficult to keep up with the competition and attract new customers. Fortunately, there are several simple strategies that you can use to increase walk-in traffic at your shop. But what if there was an easy, cost effective way to get more foot traffic and boost your bottom line? With window signage and You'reOnTime, you can get the word out about your business without breaking the bank. Let's take a look at how it works.
Window Signage: The First Step
The first step in increasing walk-ins is to make sure people know where you are and what you do. Window signage is an effective way to do just that! Your signs should be clear, bold, and eye-catching in order to stand out from other businesses in the area. Don't forget to include your logo too! Once you have designed your signs, make sure they are placed in a visible location so that customers can easily find you when they are looking for services like yours.
Use You'reOnTime to Find More Customers
Offer Discounts and Promotions
One of the best ways to increase walk-in traffic is by offering discounts and promotions. Consider offering special discounts on services such as haircuts, color treatments, waxing, etc. Or, offer promotional packages like "buy one get one free" deals or discounted packages for multiple services. You can also create loyalty programs that reward customers for returning again and again. The idea is to make sure that potential customers not only know about your business but also feel compelled to take advantage of what you have to offer.
Make Use of Social Media
Social media is an incredibly powerful tool when it comes to attracting new customers. Make sure that your business has an active presence on social media platforms like Instagram and Facebook so that potential customers can find out about special offers and book appointments directly from their phones or computers. You should also consider running social media campaigns in order to reach a wider audience and increase brand awareness within your target market.
Customer Referrals
Don't underestimate the power of word-of-mouth marketing! Encourage existing customers to refer their friends and family members to your business by offering incentives such as discounts or complimentary services after they book an appointment with a referral code. This is a great way not only to attract new customers but also show existing ones how much you appreciate their loyalty! You could even host customer appreciation events where referrals will receive special rewards for bringing new people into the shop – everyone loves free stuff!
Conclusion:
Using window signage and You'reOnTime together is a great way of increasing awareness of your business and boosting customer walk-ins at your hair salon or barbershop. Window signage can help attract passersby while You'reOnTime helps spread awareness online from offering discounts and promotions, utilizing social media platforms, and encouraging customer referrals.  By following these tips, you'll be able to ensure steady growth in the number of walk-in clients at your business in no time! With these tips in mind, what are you waiting for? Start taking some action today - more walk-ins await!