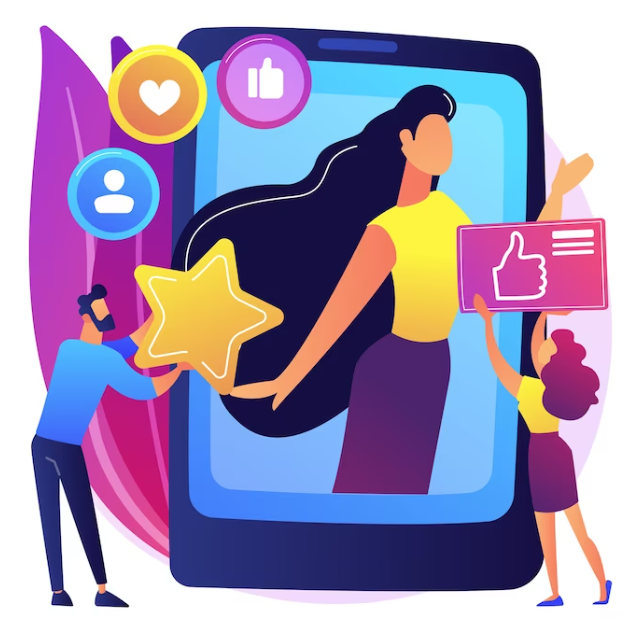 Once, a client's journey would commence when they walked through your salon doors. Nowadays, with advances in technology, the experience starts far earlier, often in the midst of an Instagram scroll. In this context, understanding how to perfect your digital client journey is crucial.
In the era of digital marketing, it's no longer the norm for clients to call to check your availability. Instead, prospective clients usually make their first contact with your salon virtually, likely while relaxing on the couch, in comfy clothes, with a glass of wine in hand.
Social media is often the venue for this first impression. From there, clients can conveniently explore your business, check your availability, and schedule an appointment at a time that suits them – without even leaving the Instagram app.
Business management software like You'reOnTime can streamline this process, creating an effortless client journey. Furthermore, it can lighten the load for salon owners by automating as much of the administrative process as possible.
Here's a five-step guide to a seamless digital client journey:
Step 1. Your client books online via Instagram, Facebook, or your website. Make it simple for them to discover your business and book anytime. You'reOnTime offers you a free digital storefront and booking website, enabling clients to make bookings even when you're not at your desk.
Step 2. Your client receives a confirmation email.  This ensures that your customers' complete journey is managed automatically via You'reOnTime.
Step 3. Clients receive a reminder before their appointment. Generally clients are sent an SMS message the day before their appointment and asked to confirm they are still attending. However, this time can also be customized.
With You'reOnTime, salons can send personalized reminders via SMS or email, which can auto-confirm appointments when clients reply 'Y.'
Step 4. Now, it's time for the crucial part: the service. Upon walking through your doors, clients should be awed by your stellar services. You'reOnTime allows you to note your clients' service preferences in their profile, adding a personal touch that enhances client loyalty.
Step 5. Keep the connection alive after the client leaves your salon. Do they need aftercare information? Are there products they should use for maintenance? What about future appointment reminders? You'reOnTime can handle all these communications automatically.
After clients depart, they are offered a copy of some aftercare information and for some treatments, we also have automated aftercare information sent by SMS via You'reOnTime. If they haven't rebooked after a certain amount of time, the platform can be configured to send customers an offer.
In sum, perfecting your digital client journey is a surefire way to cultivate your salon, allure new clients, and ensure a seamless and memorable client experience.