Collecting Google reviews for your business is one of the simplest, most effective ways to build your online presence. The more high-quality reviews and testimonials you have, the higher Google's local search ranking algorithm will place you in Google search results when potential customers are looking for treatments.
Positive reviews not only affirm your salon's legitimacy, but they also provide unbiased feedback on your services. If you're not focusing on your online reviews, you're missing out on leveraging a positive reputation and increasing your revenue (by 18% or more).
In addition to reviews on your online booking platform and online marketplace, Google reviews are an excellent starting point for building your reputation.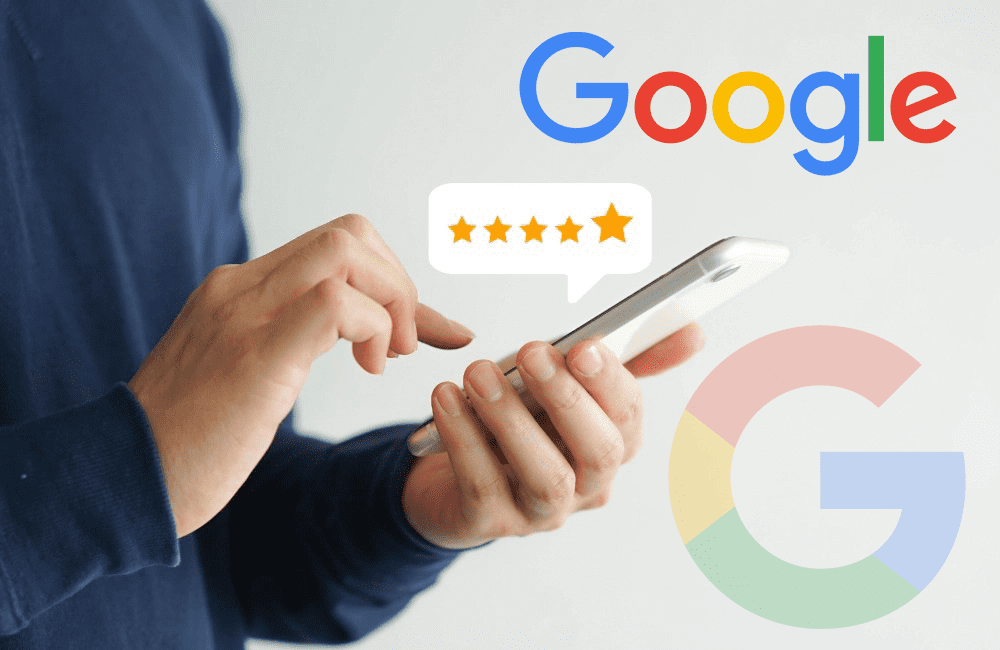 Read our comprehensive guide to obtain more Google reviews than you ever thought possible, and discover why you'll never underestimate the power of reviews again.
Why are Online Reviews Essential for Salon Owners?
Finding the perfect salon can be akin to finding a needle in a haystack. Potential customers want assurance they're in capable hands well before they walk through your salon door. Positive reviews provide this assurance. Conversely, bad or fake reviews could deter people from booking with you, emphasizing the importance of creating outstanding customer experiences and securing as many positive reviews as possible.
Moreover, personal recommendations and star ratings contribute to increasing your leads, online traffic, search rank, and trust.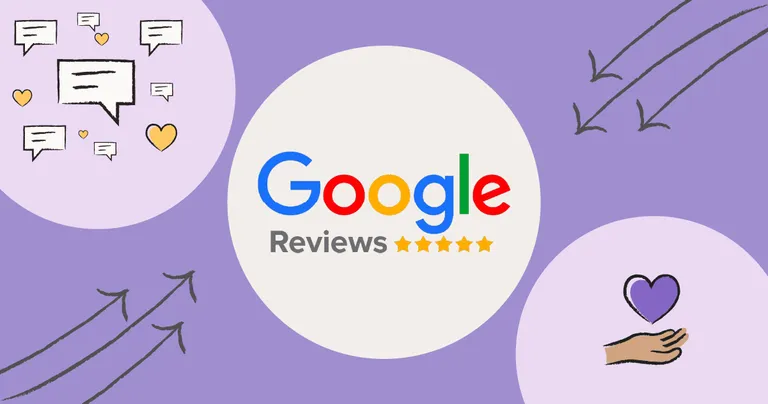 Reviews Can Boost Your Google Ranking Google employs an algorithm to present its users with top-notch information. Google reviews inform this algorithm, indicating that you excel in your profession. More star ratings and customer experiences shared on Google about your salon allow Google to efficiently evaluate your success with the provided data.
Simply put: the more data available to Google, the easier it is for Google to elevate highly rated businesses to the pinnacle of search rankings, increasing your visibility to users.
The first page of any search result attracts the most clicks, so Google reserves those spots for the cream of the crop. Earning outstanding reviews online is your golden ticket to winning those top search rankings.
Reviews Build Trust Regardless of your marketing campaigns' success, people will always be cautious when trying a new salon. One poorly executed dye job can leave a lasting imprint on someone's memory (and hairline), so it's vital to ensure that authentic, positive feedback is available online.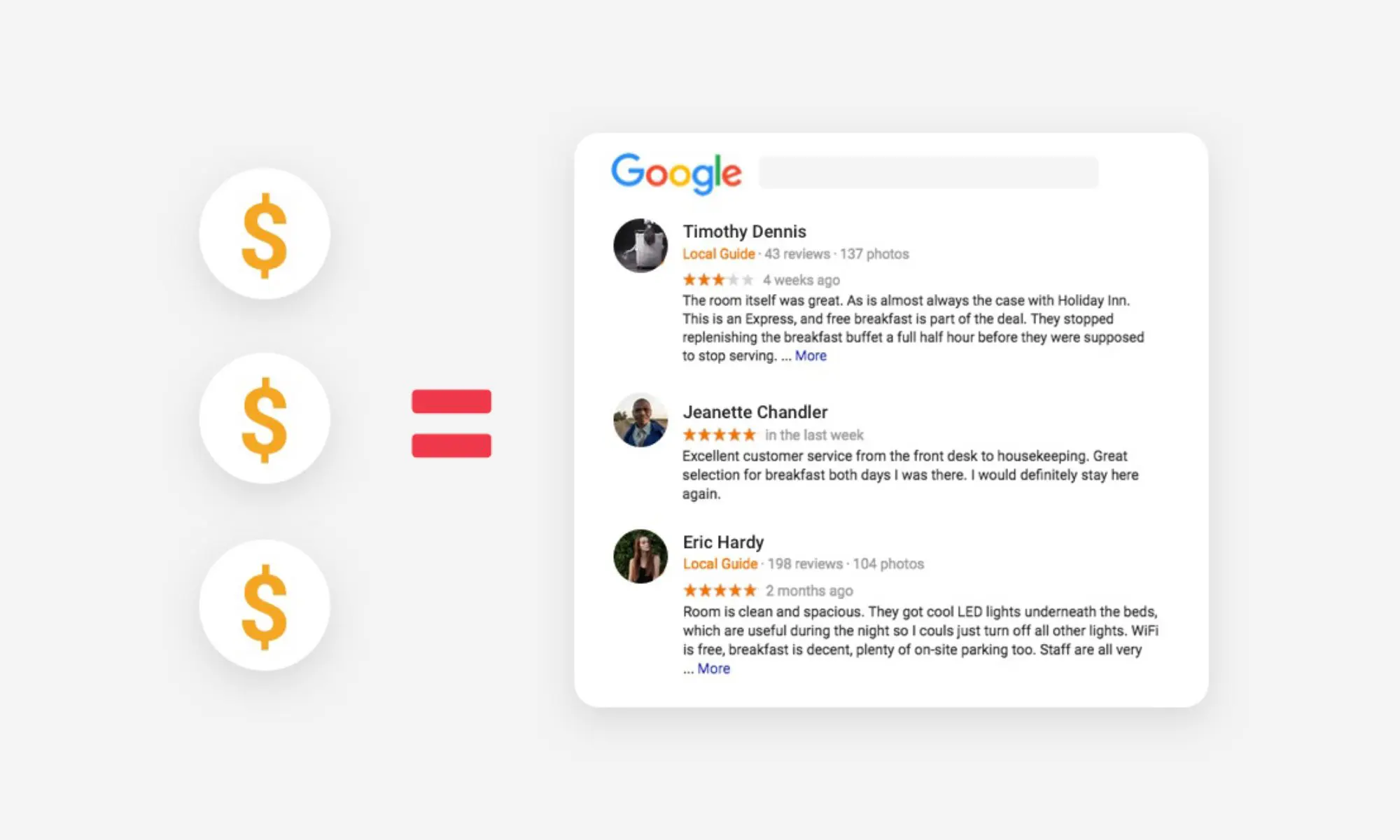 In today's digital world, online reviews are as impactful as word-of-mouth referrals. People sharing their first-hand experiences online typically aim for honesty, making their comments trustworthy for potential customers.
Reviews Can Help Increase Revenue Businesses abundant in positive online reviews can experience a surge in website traffic. And if visitors like what they see, they will likely make a booking through your online booking platform. As your Google business listing accumulates authentic feedback and star ratings, your ranking on the platform will rise, and you'll appear in more searches.
It sounds incredible, doesn't it?
Your next step is to be proactive in collecting online reviews.
10 Ways to Get More Google Reviews for Your Salon Convinced of Google reviews' benefits? Now it's time to determine the most effective approach to request reviews for your salon.
Whether you ask your cherished customer during their payment process or send a text message two days later, the strategy lies in discerning what resonates best with your clientele - without seeming overly aggressive.
Here are You'reOnTime's most effective strategies to request Google reviews.
One of the most straightforward methods to collect reviews is to request them directly. You have surpassed expectations to make your clients look and feel extraordinary, and they undoubtedly value that, particularly your regulars, who will be eager to assist you with a review.
This is also an opportune time to articulate why reviews are crucial for your clients and how they can contribute to your business growth. If you're overshadowed by competitors who are prioritizing their online presence, you'll lose precious opportunities to gain web traffic and prospective new clients. Become comfortable with requesting reviews, and your online reputation will flourish swiftly.
But Google is just the beginning. You can garner even more valuable reviews when you start collecting them through an online booking platform like You'reOnTime, where they will be visible to a vast audience searching for treatments on our online marketplace every day.
Registering is free, and setup is effortless – you'll be awash in reviews before you know it.
A guide to setting up Client Reviews in YoureOnTime can be found here.