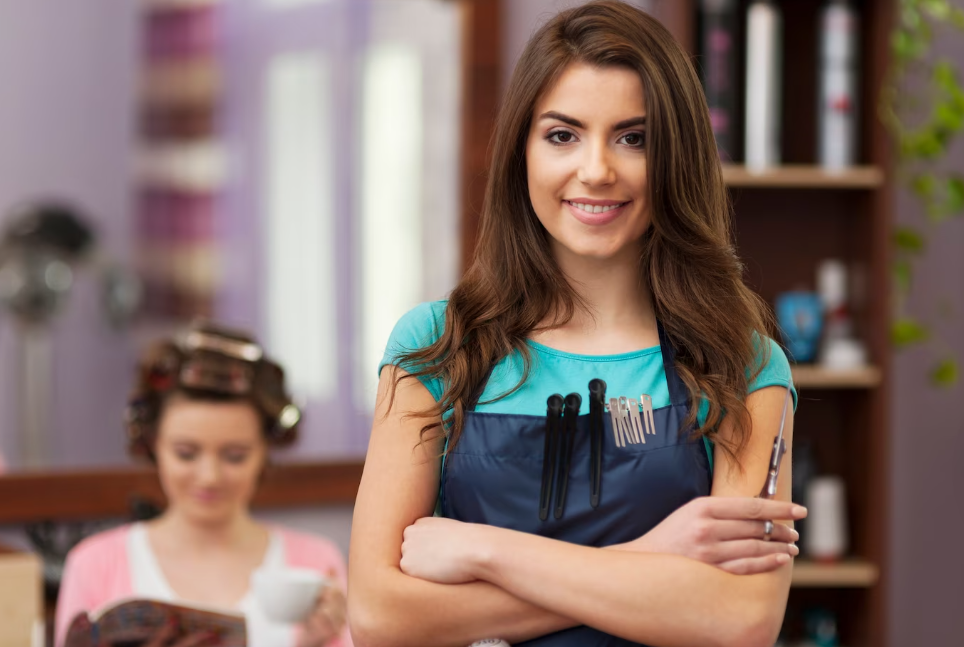 Cultivating a thriving salon business demands patience, tenacity, and a lot of effort. However, it's absolutely possible to find joy in the role of a salon leader. From our experience, we understand that as the head of a bustling salon, it's quite common to find yourself entangled in a cycle of unending work hours, dealing with every detail of your salon's operations to ensure seamless business performance.
Discovering Joy in Being a Salon Leader
What if there's another approach? Imagine not having to meddle in every single aspect of your business for it to prosper. What if you could truly enjoy your role as a salon leader, freeing up time to engage in activities you love, without being constantly tethered to your emails and requests?
As a salon owner, it's time to strategize with purpose, regain your independence, and step off the incessant treadmill. This way, you can truly develop a business – and a life – that you deeply cherish.
Here are our top three strategies to help construct a business that not only supports you financially but also provides you with personal time.
Foster a Robust Team and Delegate Dutely The key to any successful business is a powerful team. This is particularly true for client-centric enterprises such as salons. Ensuring that you hire the right personnel who share your salon's vision will enable you to delegate tasks, thereby creating more time to focus on strategic growth and personal time.
To build a competent team, establish clear goals for them. Set up systems for staff training and rewards; this makes them feel in tune with your business. Recognizing staff accomplishments and empowering them to handle responsibilities and manage their tasks will make them feel more invested in the business – a mutually beneficial situation.
Implement a Client Care System Client care in a successful salon transcends a simple great haircut. It involves managing appointments, maintaining client records, and instituting an efficient payment system. Establish systems that ensure smooth operations.
Investing time in setting up and updating client records will save you considerable time in your daily business operations, meaning more free time to enjoy!
Your clients are your most valuable resource, so having a rewards system to monitor their appointments and key dates, like their salon anniversary, will differentiate you from the competition.
Prioritize Personal Time As a busy CEO, it's essential to dedicate time for self-care without guilt about being away from the salon. With a well-trained team and an efficient client management system in place, your salon should run smoothly even when you're not there – if you can allow it.
Taking time off will ultimately benefit the business, your mental health, and your profit.
If you're exhausted and overworked, this can negatively affect both your professional and personal life – something you want to avoid.
Whether it's taking a day off each month to disconnect and enjoy nature, scheduling regular massages, or ending your day early to spend quality time with your family, self-care isn't indulgence. It's smart business.
Here's a helpful exercise for those moments when you feel stuck in a loop.
Consider your heavy to-do list.
Take the top 3 tasks and ask yourself for each one: Will it propel my business forward?
If the answer is yes, press on and allocate time to accomplish it. I recommend scheduling a specific time in your calendar to ensure you'll get to it. Try to find a quiet place away from the salon, if possible.
If it's a no, promptly delegate, delete, or postpone it. It's challenging for business owners to relinquish control occasionally, but isn't that partly why you started your business in the first place? For the freedom and quality time with loved ones?
Focusing on tasks that propel your business and allowing yourself guilt-free leisure time will enable you to return to work rejuvenated, energetic, and ready to take on new challenges!