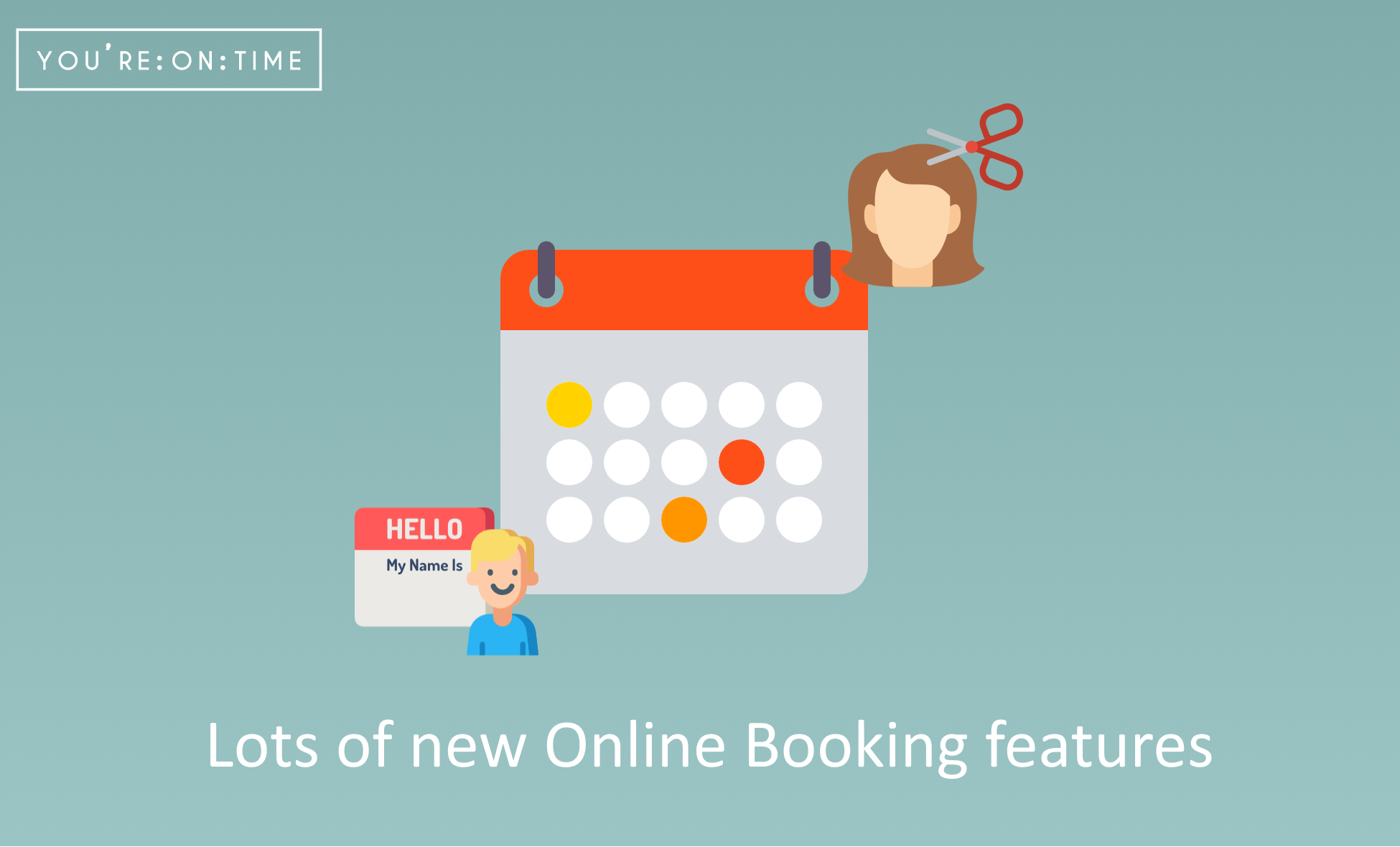 Over the last few months we have been doing a lot of enhancements to make sure our online booking is at least as good and easy to use as anything else available.
The first and most obvious change is that we have merged our online booking form and mini website into one app. Previously we had our online booking form which you could link into your website or Facebook page, and we also had our mini website which provided a bit more business information, your location, staff and service details. But this provided a bit of a disjointed experience for the clients not knowing which one they should go to, so these have now been both been brought together. This also makes it a bit easier when styling your booking and keeping things consistent.
With the Online Booking we have now introduced Cancellation Fees. We have always had deposits where someone could partially or fulling pay for a service up front. What a cancellation fee does is offer you the additional option of just keeping the clients credit card on file and then charging them a fee if they cancel. As part of this we have also make the deposit or cancellation fee percentage one setting rather than making you set it on each service.
Automatically minimising gaps in the schedule is a special new feature that will make sure any bookings made online are adjacent to other bookings or the start and end time of shifts. What this will do is stop small gaps in your schedule that not really usable and create the maximum appointments in a day booked.
We have also changed the integrations settings screen to make it much easier for you to integrate into your website. Now you can more easily choose the integration type you want, be it an button, link or iframe, and then clickly copy and paste the code. Preview what it will look like before adding to your site. The popup booking form from a button has been made more friendly for your clients, especially on mobile devices.
As part of these integrations you can now set up a button for each staff member or create a booking link for a particular service which you could send out in a promotional email.
Finally we have upgrade the client portal of online bookings so your clients can quickly click a link in their email, reschedule or cancel an appointment, or change any of their personally information on file such as email address or phone number.
There have also been a lot of smaller changes, such as more options around required fields, displaying service images on the booking and mini website or displaying your services in just one list rathern than in groups when booking.
All these changes add up to a really great solution for you and your customers and ensuring your bookings never stop.