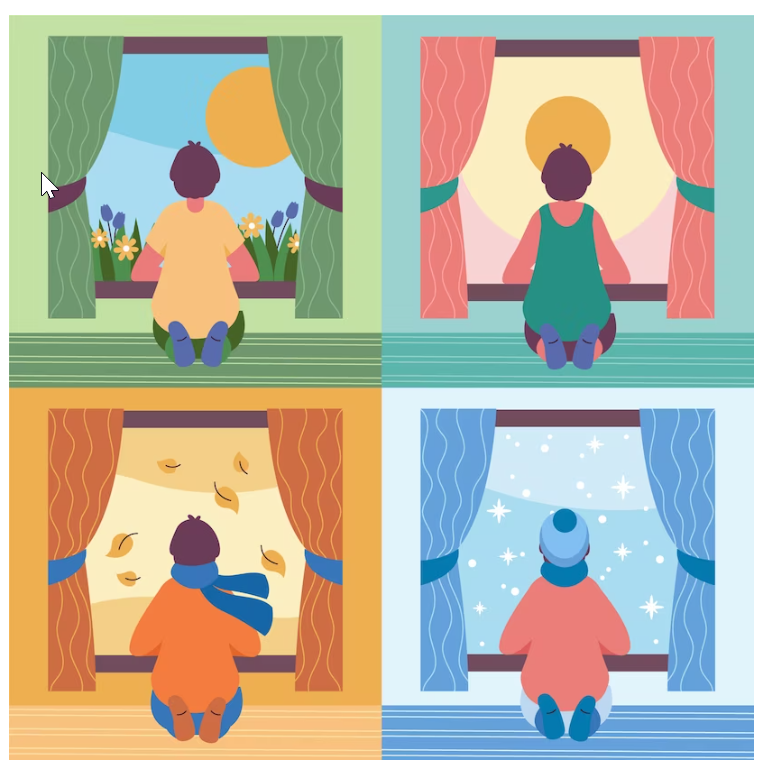 The look of your salon, barbershop, spa or tattoo parlor speaks volumes about the quality of service you provide. Don't let your window be an afterthought. Window dressing is much more than just another way to attract customers; it's a way to set the tone for what customers can expect from you and your business. Let's take a closer look at why window dressing deserves more of your attention.
The First Impression Matters
Your windows are often the first thing potential customers see when they pass by your business, so don't let them miss out on the opportunity to make a great first impression! A well-dressed window will give passersby an insight into who you are as a business and what kind of experience they can expect from you. From chic and modern design to warm and homey vibes, you have complete control over how potential customers perceive you before they even step inside.

Showcase Your Services and Products
Window dressing is also a great way to show off the services and products that your business offers. Displaying services and products in an eye-catching manner will draw in curious onlookers who may not have thought about coming in before seeing what was featured in your window display. It also gives those who already know about your business the chance to better understand what it is that you offer without having to come inside!

Be Creative with Your Displays
You don't have to be limited to just displaying products or services either - get creative with how you dress up your windows! Whether it's seasonal decorations or events that might go on throughout the year, there are so many ways to make sure that passersby will always be greeted with something new and exciting when looking through your store front window. Plus, adding some fun elements like color or holiday décor can help personalize your space for both existing and prospective customers alike!

Window dressing is one of the best ways to introduce yourself as a business, showcase what products/services you offer, and create a unique atmosphere for potential customers before they even walk through the door. With so many opportunities for creativity - from displays featuring new services or products, seasonal decorating ideas, events throughout the year - there's no limit on how many potential customers can be attracted by doing something as simple as giving some attention to your salon window! So don't forget this important aspect of running a successful business - take some time today to start thinking about which ideas could work best in making sure everyone knows exactly who you are when they walk by!