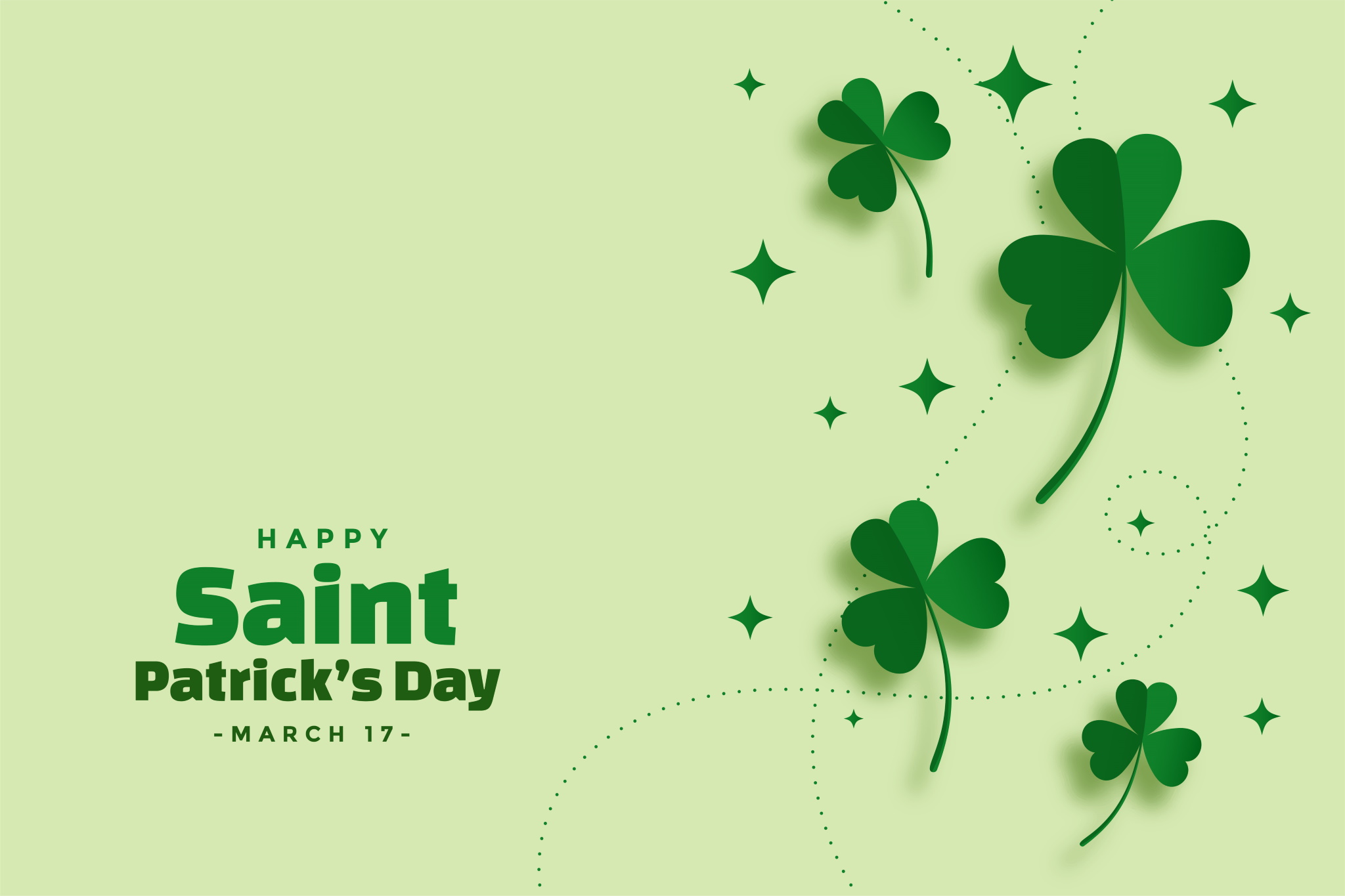 St Patrick's Day is the 17th of March, it's the one day of the year when everyone wishes they were Irish, with people visiting bars, particularly Irish pubs where local bands play Irish music.  A time for family and friends to enjoy a green beer or a favourite green beverage, getting together for a laugh and to celebrate life!
Although this Irish holiday is renowned for individuals spending their time at bars and special events enjoying all that the day has to offer, the fact of the matter is that the most well-known days are essentially the best days for virtually any type of business to jump on the bandwagon and fully immerse themselves in the St Patrick's Day festivities.
The excitement of the day is all about the colour green and lots of people will be sifting through their wardrobes trying to find something green to wear to commemorate the day, so why not encourage your staff to do the same and while you're at it don't forget to look through your makeup kits and spread the green festive cheer and make everyone green with envy!
Why not create a St Patrick's Day window display and continue it throughout the store, get on board, embrace the Irish spirit and decorate the store for the occasion.  What springs to mind when we think of St Patrick's Day, well obviously we associate it with the colour green, bring it to the forefront of your mind.  So pull out all the stops – leprechaun statues, even pictures, shamrocks, pots of gold, the cornier the better, if you have some green products make sure to place them in a prominent place within the display.  Your window should stand out from all others, you want to be noticed by all that pass by and are intrigued as to what might be available in store.
There are many different marketing campaigns that you can run through You'reOnTime, whether it be via SMS or Email, to encourage your clients to book an appointment, it's simple and gets the word out and shows people that your business is embracing the St Patricks Day spirit.
Utilize the YOT system by running a variety of marketing campaigns,  https://help.youreontime.com/article/52-email-marketing or https://help.youreontime.com/article/31-sms-marketing
Nail salon – Send out a "Green Light Special", or St Patrick's Day themed Nails "Have your nails painted with a Shamrock".
Barber shop - Some of you maybe be licensed, your campaign could say "Come in have a Green beer and get your haircut – ready for a big night on the town".
Hairdressers might send out a campaign – "Wear something green and get 10% off", or, run a best dressed competition, the winner could be the person who shows the most amount of creativity with the colour green.
It's simply obligatory to take a little inspiration from the Irish Fables and have a Pot of Gold competition.  On the store counter you could setup a pot of gold with gold tickets inside and have every client take a ticket and announce the winner on St Patrick's Day.
What about just for a little bit of fun, fill up a large pot with inexpensive gold coin chocolates and send one home with each client.
St Patrick's Day is on the 17th, so why not run a promotion on products that you need to sell, these products could be sold with a 17% discount and is relevant to the date.  https://help.youreontime.com/article/84-adding-a-product-sale-promotion.
Hold a special St Patrick's Day happy hour promotion, ½ price haircuts.You could also enhance the offer if you have the budget by including an add-on service.
Finally, a favourite Irish Blessing – As you slide down the banister of life may the splinters never point the wrong way!