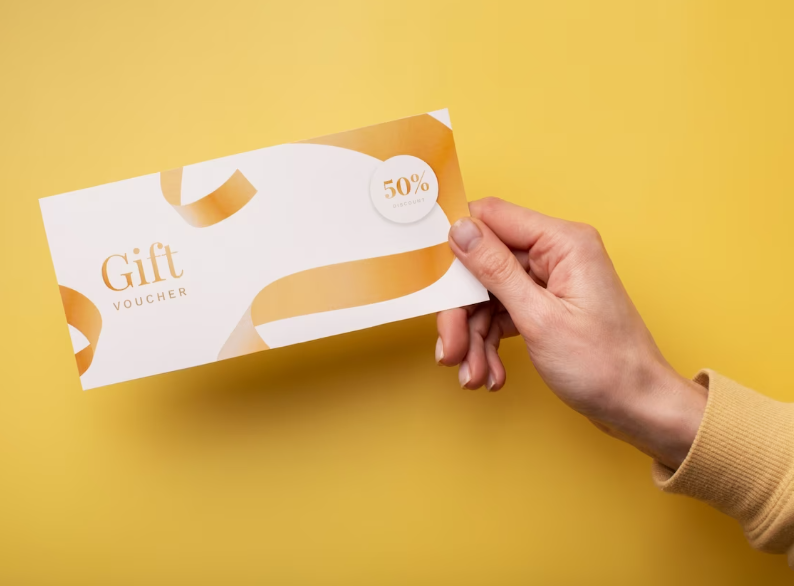 Gift vouchers are more than just an item to give to someone who seems to have everything – they're a pocket-sized billboard and a potent marketing tool. They can be used to generate brand awareness, attract new clients, promote your services, and improve your bottom line.
Gift vouchers offer numerous benefits to a business:
Brand Awareness: When designed well, gift vouchers can reflect your brand's professionalism and style. They help your brand stay top of mind for customers and create a delightful experience for the gift receiver.
Wider Customer Base: For every voucher sold, you essentially reach two customers - the purchaser and the recipient. As vouchers are often given as gifts during birthdays and holidays, they can help you reach new audiences who might not otherwise have discovered your business.
Increased Sales: Gift vouchers are perceived as "free money" by many, reducing their sensitivity to prices. In fact, it's been noted that two out of three consumers spend about 38% more than the voucher's value. This makes it an excellent opportunity to upsell services or products.
Convenience: In today's fast-paced world, customers value convenience. Gift vouchers offer a convenient option for those who don't have the time for lengthy shopping trips or are unsure of what to get someone. They give recipients the freedom to choose their preferred service or product.
With the potential benefits of gift vouchers established, the next step is to effectively sell them. They should be prominently displayed in your brick-and-mortar store, particularly near the checkout counter or high-traffic areas.
Gift vouchers should also be available on your website. In the digital age, many customers prefer to shop online. If setting up an e-commerce platform seems daunting, You'reOnTime offers you simple solutions through our tailored webstore and booking site. You can advertise your gift vouchers on your website to inform visitors of their availability.
Don't forget the power of social media platforms for advertising your gift vouchers. Utilize platforms like Facebook, Instagram, or even your email marketing campaigns to promote them.
Gift vouchers can also be leveraged for co-marketing opportunities. Consider partnering with a product line you carry, offering sample or mini product sets for certain voucher purchases. This not only increases brand awareness but offers value to your customers.
Finally, gift vouchers can be a tool to promote new treatments or services. Consider creating a gift voucher specific to a service you want to push, potentially offering it at a slightly discounted rate to pique interest.
Embracing the use of gift vouchers, especially during busy shopping seasons, is a savvy business move that can help increase brand awareness, attract new customers, and boost profits.