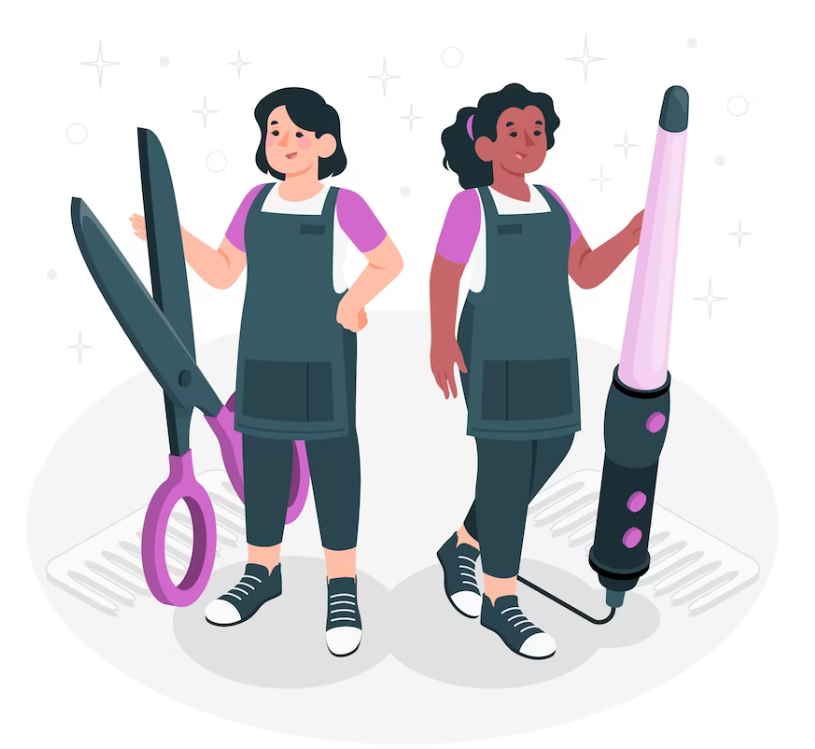 You may be drawn to the idea of hiring apprentices or younger employees due to their lower wage demands or the appeal of training someone fresh. Let's delve into the pros and cons of recruiting young workers!
What justifies hiring young talent?
Younger employees usually fall into three broad categories:
Unskilled
Apprentices
Recent graduates
Your interaction with each type might differ. Yet, all three categories can be an asset to your business if they're comfortable starting with the minor tasks. There's a chance that this could mean more work for you initially, but if you're willing to invest time in the right person, the returns can be substantial.
Having support for daily chores during business hours can enable you to service more clients and enhance their experience.
Retain Senior Staff : Are your senior, higher-paid staff still engaged in mundane tasks like sweeping hair or brewing coffee? In a small operation, they may understand that this is part of the job. But with sufficient clients and space, your senior artists or technicians may grow frustrated doing these minor tasks.
By hiring an apprentice or part-time unskilled beginner, you can delegate these tasks to them, ensuring your senior staff aren't paid high wages for minor tasks. Over time, their roles can become more skilled.
Cultivate the Team You Desire Another advantage of training someone rather than hiring experienced personnel is that you have greater control. You can teach them to work in your preferred style, which helps you manage your business as you envision.
Experienced individuals sometimes come with a "this is how I do it" mindset.
This is expected! If they're skilled and efficient, they'll naturally have opinions about how tasks should be done. Individuality and personal style are important.
However, if you prefer not to negotiate your methods or rectify bad (or simply different) habits, a younger, less experienced hire may be a better fit. You'll have to train your young employees, but this investment will repay when they're productive on the job and operations run smoothly.
Reciprocity is Key If you're hiring an apprentice, the usual agreement involves cheaper labor in exchange for work experience and practical training.
The operative phrase is "in exchange for."
Can you fulfill your end of the agreement? Be honest. Your young employees will need extra guidance, especially at the start. You might take advantage of the cheap labor without spending time educating and training them, but this short-term approach won't serve you in the long term. Plus, it can tarnish your reputation.
Set Expectations Early The most important thing is to ensure all parties understand what's expected. If you're hiring someone without industry ambitions seeking a part-time job, fantastic! But ensure you're aware of this from the beginning.
If promotion isn't possible due to space or staffing constraints, be upfront.
Clearly articulate what they can gain from your training and how it prepares them for their future. Industry organizations typically offer guidelines to establish acceptable outcomes for apprenticeships. Apprentices need to be enrolled in a training institution for theory, and you, as the employer, should establish a training schedule for practical skills.
Once you're satisfied with their skill level, they can begin working with clients. Each individual will progress differently, but sometimes it may take 2 years of a 3-year apprenticeship before you're confident to let your new hire work on your clients. For some, it may be sooner.
Until then, there are numerous other tasks they can undertake! Cleaning, housekeeping, product preparation, front desk duties, responding to emails, scheduling appointments – these might seem menial, but they're integral to learning how a business operates. Time management and workplace skills are vital, whether they're making coffee or doing laundry.
Considerations with Young Hires: Remember that for many young hires, this will be their first job. They're learning professional etiquette and communication. Expect occasional tardiness and early departures. Expect the quality of their work to fluctuate throughout the day.
Be firm yet compassionate. They'll be grateful if you foster a strong work ethic, and if you try to befriend them instead, they're likely to move on and forget you.
A Fresh Perspective Ultimately, having young employees is refreshing. It introduces a youthful, vibrant, and energetic dynamic. You might also find it rewarding to nurture someone's skills and provide them an entry point into your chosen industry.
Young ones bring creativity, trends, and flair. They keep us experienced professionals alert as we bear the responsibility to educate them.
Investing time and energy into a young apprentice is precisely that – an investment. Immediate rewards might be elusive, but if you find the right person, they can be transformative for your business.