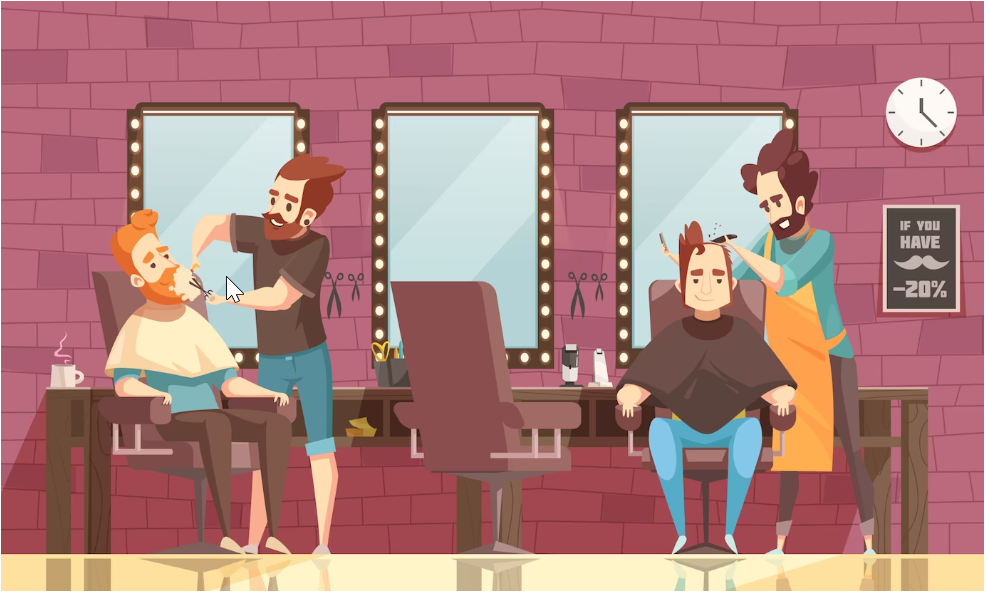 If you are a salon owner, barber, tattoo artist, spa owner or pet groomer working in the beauty industry, it can be difficult to keep up with the demands of your business. It's important to stay organized and productive so that you can get the most out of your day. To help you achieve this goal, here are some tips on how to work smarter not harder.
Automate Tasks Where Possible
The beauty industry is full of tasks that can be automated. For example, scheduling appointments or collecting payments can all be easily handled by automated systems. Automating these tasks will save you time and energy which can be put towards more important aspects of running your business. Additionally, automating certain tasks will also make them easier for clients as they won't have to wait on hold or go through lengthy processes when trying to book an appointment or pay their bill.

Delegate Responsibilities
It may seem like you're saving time by doing everything yourself but delegating responsibilities is key if you want to work smarter rather than harder. By delegating certain tasks such as customer service calls or social media posts to other team members who specialize in those areas, your overall workload is reduced and productivity increases. You will also have more time to focus on the core aspects of your business such as developing new services and marketing strategies which will help grow your business over time.                          
Invest in Technology
In today's digital world there are many tools available for businesses in the beauty industry that can help streamline processes and make things easier for both employees and customers alike. Investing in technology such as scheduling software or payment processing systems can help reduce manual labor and free up time for other tasks. Additionally, investing in technology helps create a more professional image for your business which will attract more customers over time.
Working smarter rather than harder is essential if you want to succeed in the beauty industry. Utilizing automation, delegation, and technology will help increase productivity while reducing stress levels at the same time! By taking the steps outlined above, salon owners, barbers, tattoo artists, spa owners and pet groomers will be able to take control of their workloads and get back to what matters most—running their businesses!