Custom Branded App
Have your own branded app for your clients to make bookings and keep in contact
Register Interest Now!
Why get a Custom Branded App?
Get a Custom Branded App for your business and experience a seamless, hassle-free process for both you and your customers. Synced with You'reOnTime, the app works effortlessly on all leading Apple and Android devices. With automatic updates and worry-free upkeep, you can focus on what truly matters.
But that's not all! Prepare to skyrocket engagement with convenient booking options and in-app messaging for your monthly promotions. Don't miss out on this enticing opportunity to elevate your salon's experience!
Get your Custom Salon Booking App today!
With us, you don't just get an app. You get a branded experience. All you need to do is provide us with your logo, brand guidelines, service options, and staff information, and we'll handle everything else. We'll create a one-of-a-kind salon app that perfectly reflects your business.
Say goodbye to generic booking apps. Our online salon and spa booking apps are tailor-made to keep your branding consistent. Don't miss out on this exciting opportunity to have a salon app that stands out from the crowd. Your business deserves it!
24/7 Booking Convenience
Never miss out on appointments again! Don't make your clients wait until salon hours to book their appointments. With our salon appointment scheduling apps, your clients can effortlessly schedule, change, and rebook appointments right from their phones, anytime and anywhere. Experience the ease of rebooking with a customized booking app exclusively for your salon or spa.
Offering convenience and style, it's a must-have for your business! Trust our 24/7 booking solution and provide exceptional service to your clients while maximizing your salon's time and efficiency.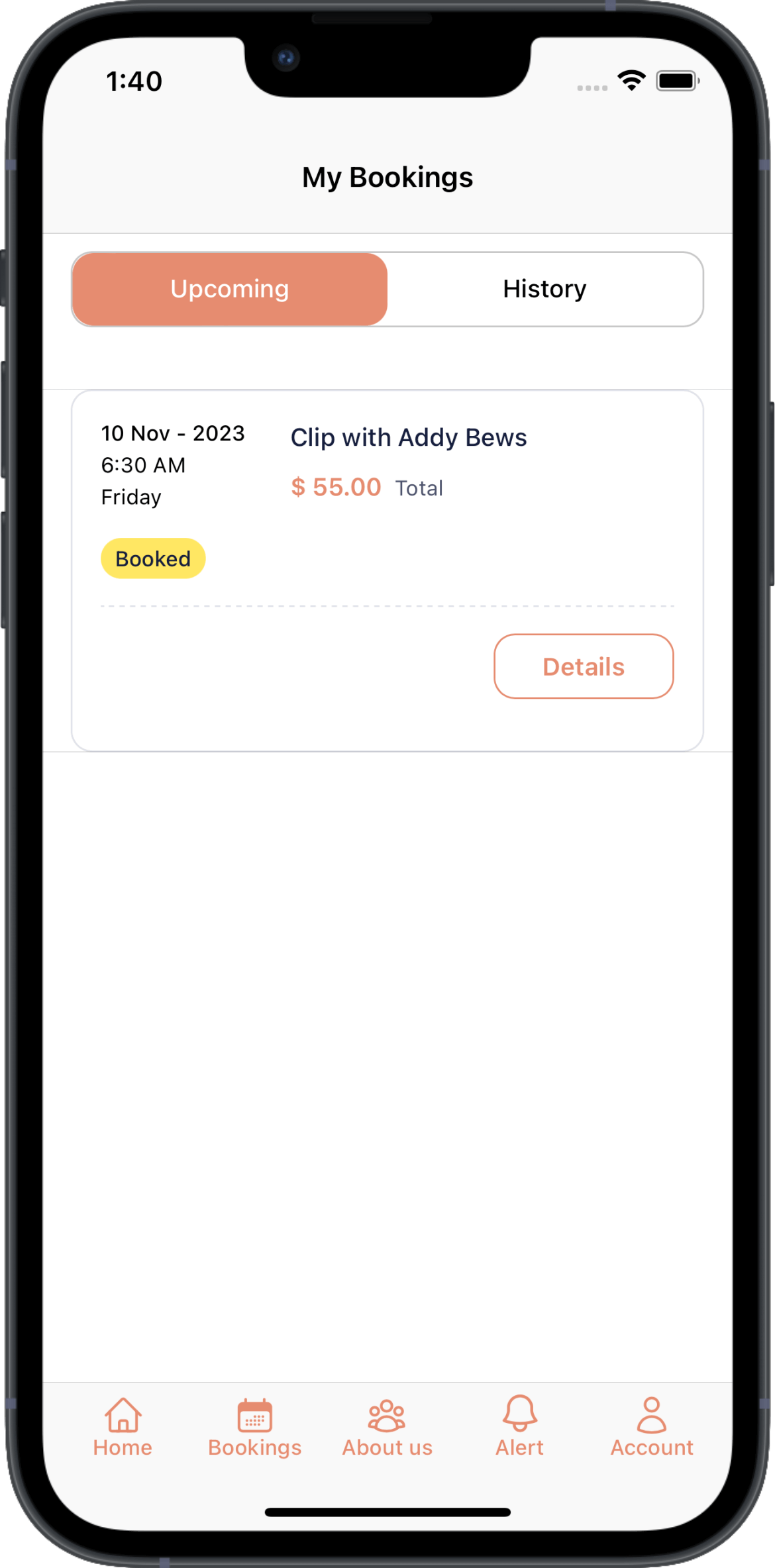 Introducing Your Admin Assistant!
Become the salon's administrative hero with You'reOnTime! With our salon booking app, clients can easily schedule appointments, edit and check bookings, manage their loyalty points, and even rebook - all at their fingertips.
Say goodbye to tedious phone calls and hours of admin work. You'reOnTime's salon management and scheduling apps are here to save the day! This means your front desk staff can focus on creating a warm and welcoming environment for your clients. Experience the convenience and efficiency of Your Admin Assistant today. It's time to make your salon shine!
Experience exciting app design options at your fingertips!
Instantly transform your app's look with just one click. Choose from a variety of exquisite themes and effortlessly switch between them whenever you desire.
Illuminate your screen with our enchanting 'Flora' theme or embrace a bold and mysterious vibe with our captivating 'Neon Nights' theme. Unleash your creativity and make your app truly stand out.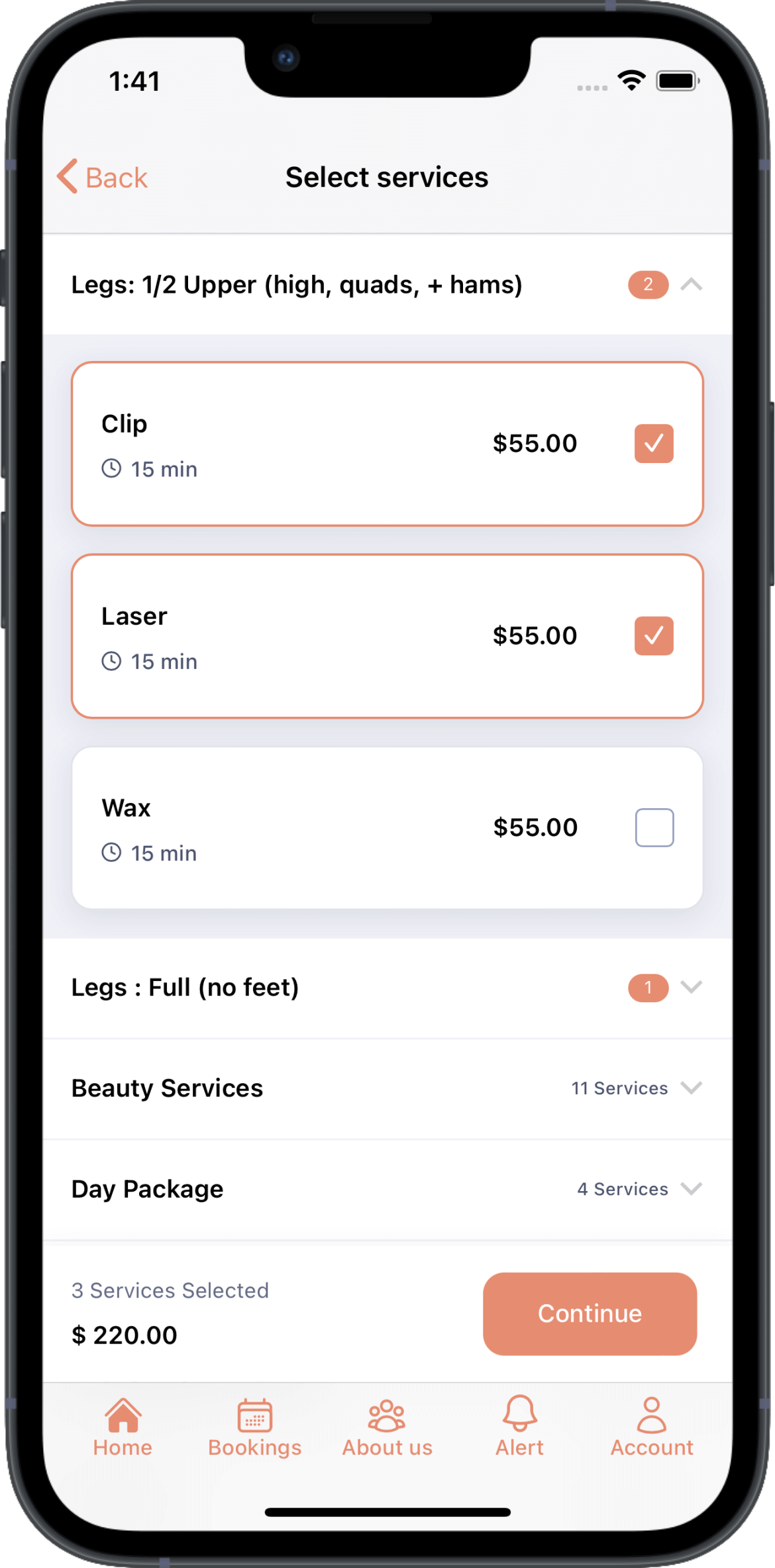 Revolutionize Your Business with our Bespoke Salon Booking Apps!
No salon, studio, or spa is alike - and neither should your booking app be! Our salon booking apps are designed with your industry in mind, offering flexibility, customization, and tailored features to meet all your unique needs.
Whether you're in the hairdressing, spa, barber shop, nail salon, or beauty salon industry, our apps have got you covered. Say goodbye to outdated systems and hello to a seamless booking experience. Trust us to deliver exceptional value for your money.
Introducing No-Show Protection!
Say goodbye to empty chairs on your salon floor. With our new bookinçg app, salon appointments are now secured with a credit card. This gives you the power to charge for no-shows, ensuring every appointment is filled and maximizing your revenue. Not only does charging for no-shows significantly reduce the number of missed appointments, but it also fosters client loyalty.
This means happier clients and a better overall experience for you and your customers. Don't miss out on this incredible opportunity to improve your salon business. Invest in No-Show Protection today and see the amazing results for yourself!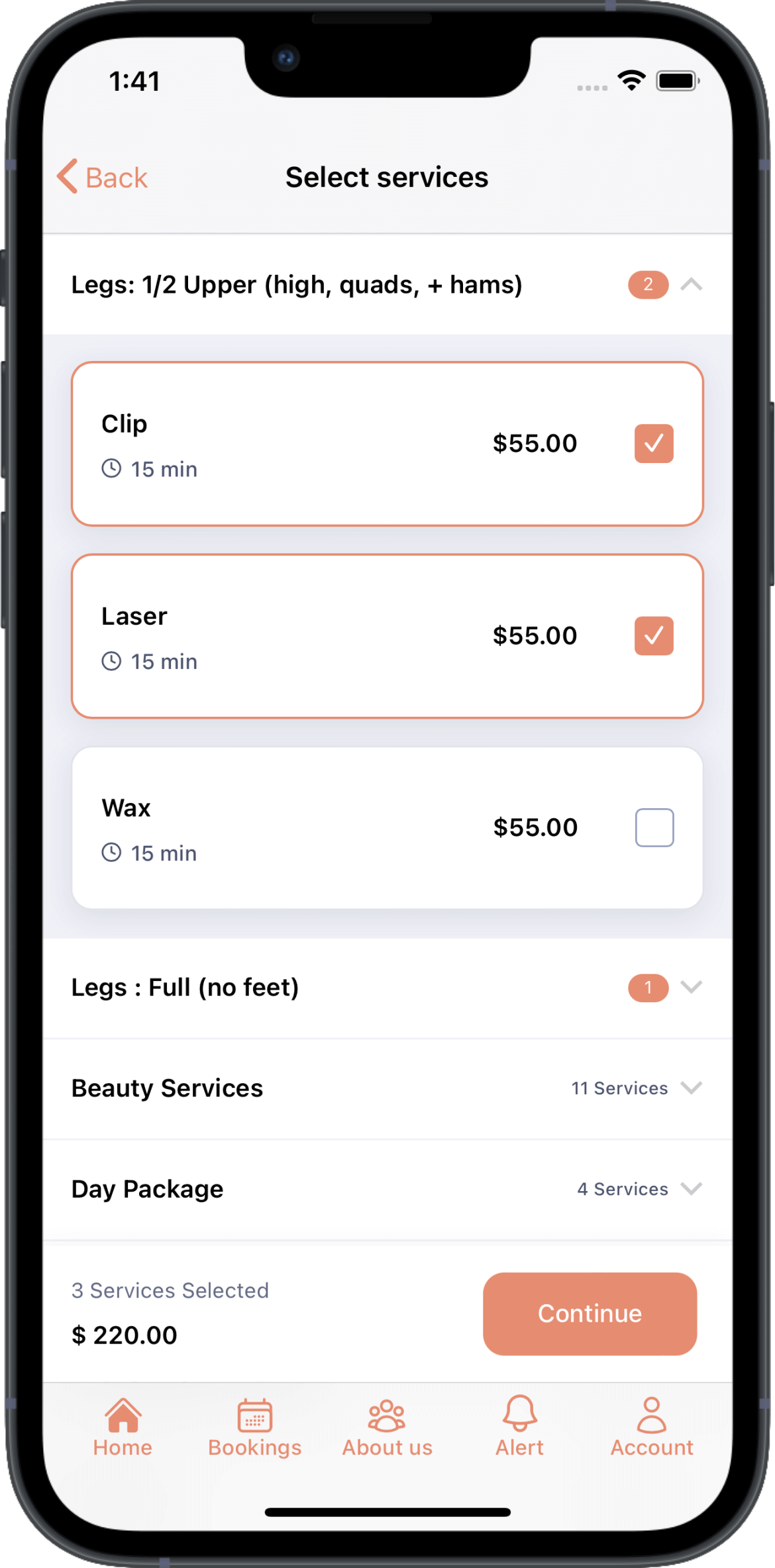 Take Full Control of Your App Bookings!
Get ready for a hassle-free experience with our complete app bookings control feature. Say goodbye to surprises and late cancellations! With our salon appointment app, you can now customize and control the minimum notice for new bookings or cancellations.
Plus, you have the power to choose which team members and services can be booked online. But that's not all! Take charge of your schedule by setting your working days, staff availability, and even their breaks. This ensures that your stylists and therapists are only booked when they're ready to serve your clients.
And the cherry on top? Link your services with specific stylists, rooms, or kits, so you always have the right people, at the right time, with the right tools. Don't miss out on this amazing opportunity to streamline your salon operations. Get the ultimate value for your money with our complete app bookings control solution.
Stay connected with your clients anytime, anywhere!
Reach out to your clients directly through their smartphones. With your salon app, you can easily promote special offers, highlight your talented staff in a 'Meet The Team' section, and even send out marketing materials. This all-in-one app is not just for appointments, it's a game-changer for your business!
$100
/Month + One Time Setup Fee
The cost scales with the number of locations you have
Pay per location, not per booking.
Register Your Interest Now!