Appointments
The appointment book is the cornerstone of your software so it is important to make sure you are using the best one available.
Configure to your needs
With the appointment booking in You'reOnTime it can be set up exactly to your needs.
This is from the appointment time slot size, the order of staff, the opening an closing hours and times that are blocked off. You can even choose exactly what information you want displayed to which staff member and choose the colours. It truely is the next generation of appointment systems.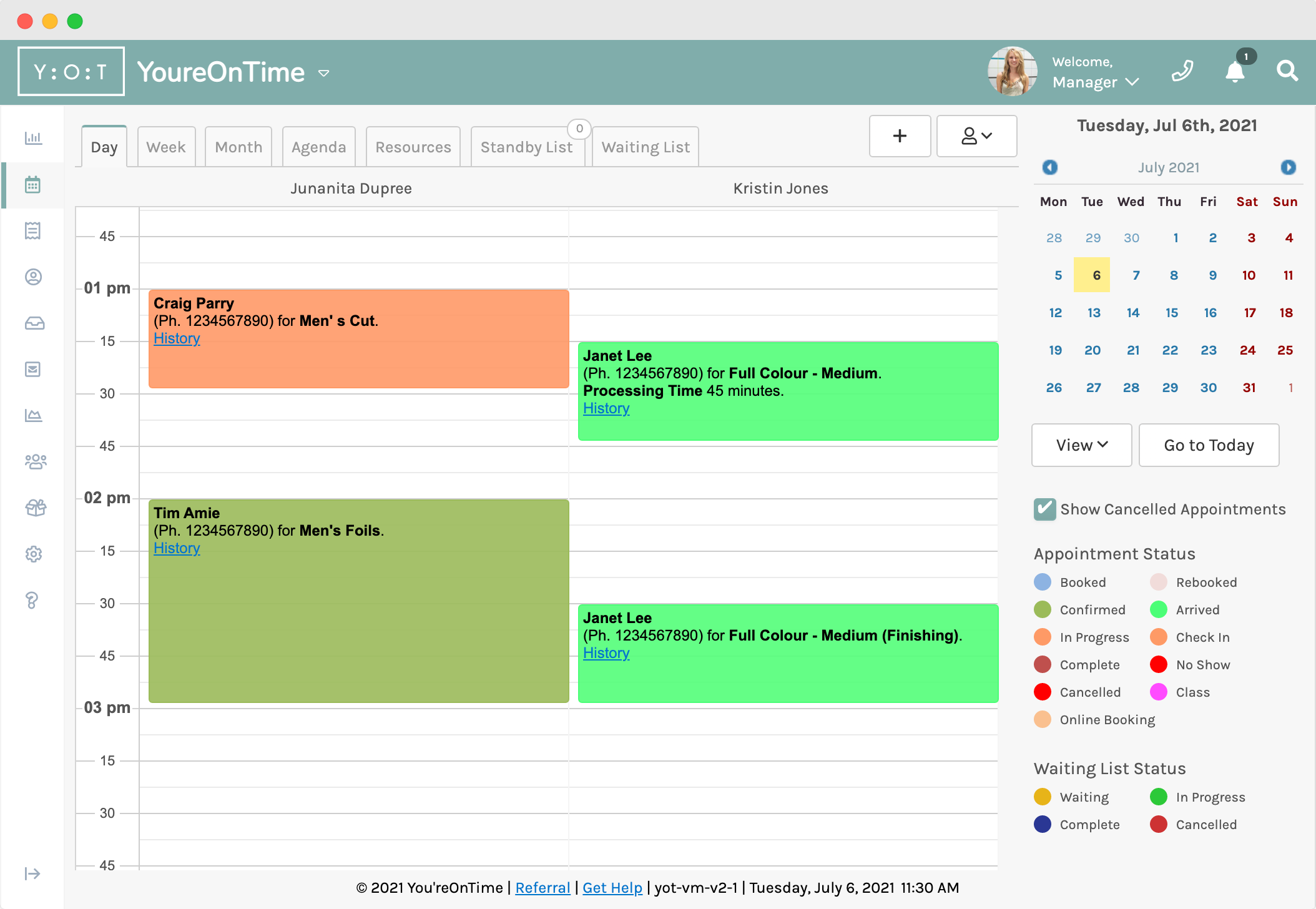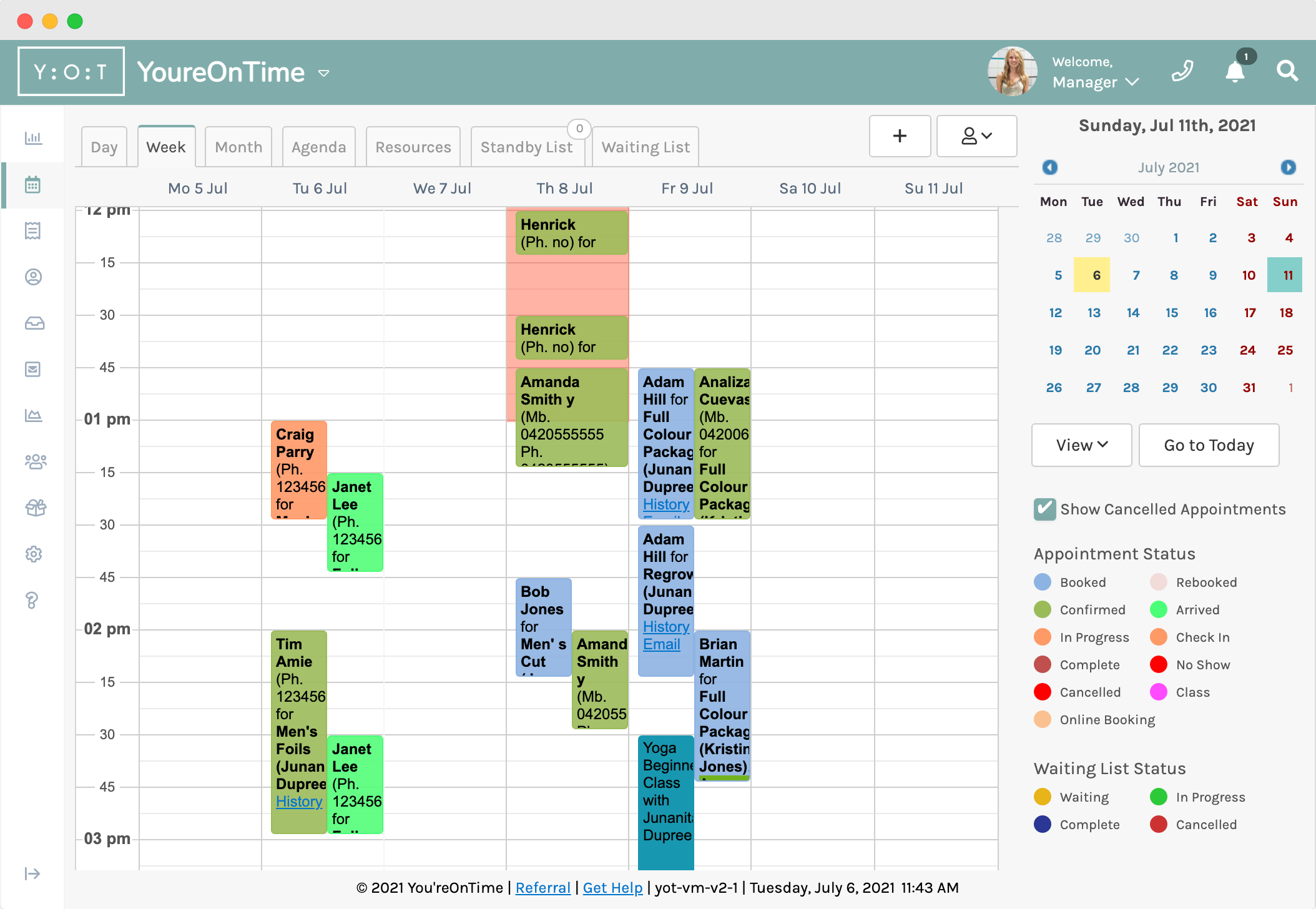 Everything at a touch
One of the keys to the appointment book is to have all your information at a touch, you don't want to be moving around screens just to see some basic information.
That is why we enable you to see full client histories including all their notes, previous appointments, financial histories all at a click and without leaving the screen. You can even search for other clients to find their next appointment or send them an SMS or see their responses to previous messages.
Total integration
But we understand the appointment book is not the only important part of the system, which is why we have seamless integration with the rest.
One click and you will be taken directly to the sales screen, discounts automatically applied, staff allocated and ready to pay. Or another click to edit the clients details or send them an email.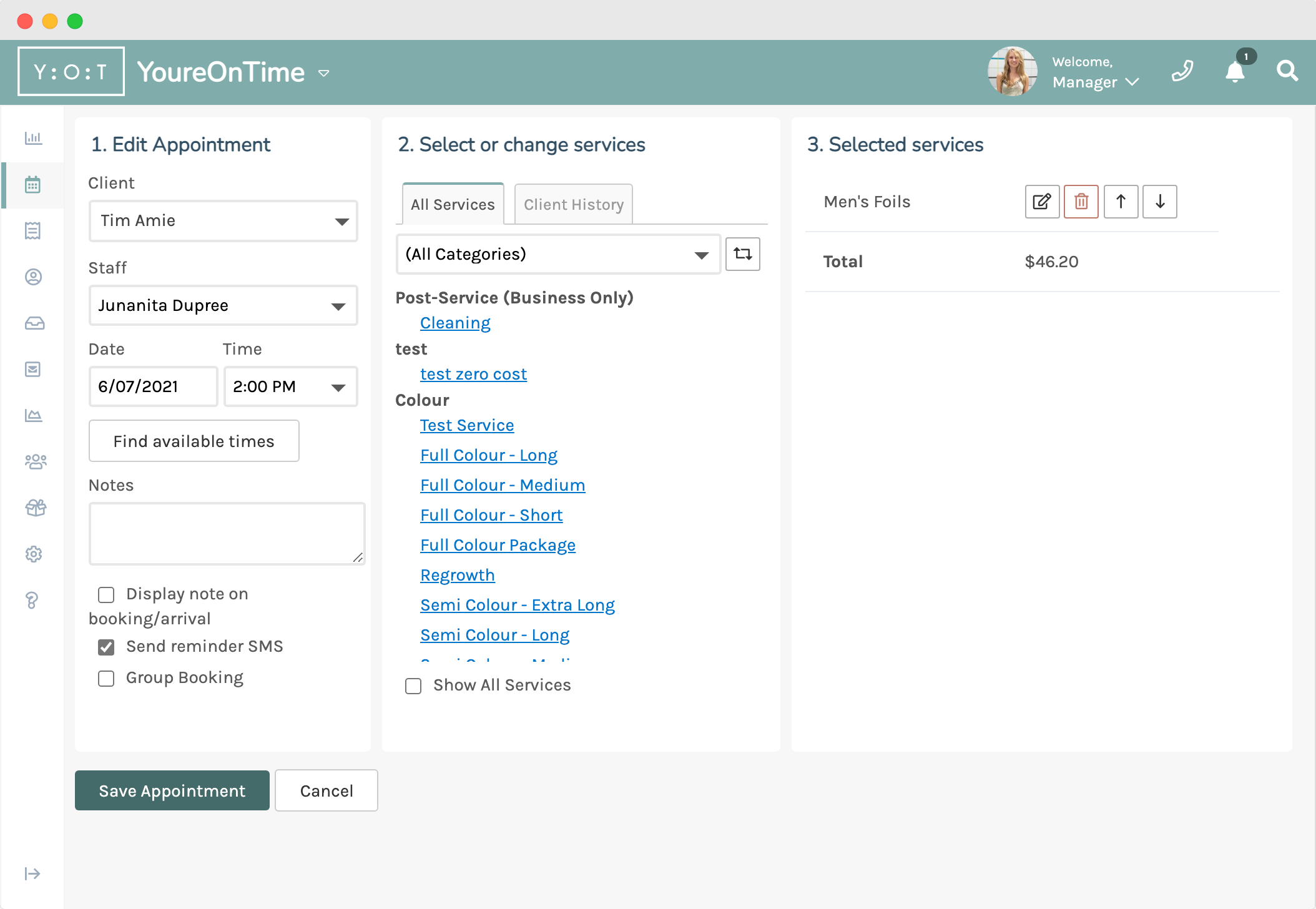 Join Now For Free
Create a You'reOnTime account and get full access to every feature for 14 days. We won't ask for payment upfront, you'll be up and running in seconds.