Appointments
The appointment book is the cornerstone of your software so it is important to make sure you are using the best one available.
Configure to your needs
Customise You'reOnTime's appointment booking system precisely to meet your requirements.
Tailor aspects such as time slot size, staff order, opening and closing hours, and blocked-off times. Personalise information display and accessibility for each staff member, and even select your preferred colours. Experience the future of appointment scheduling with our innovative solution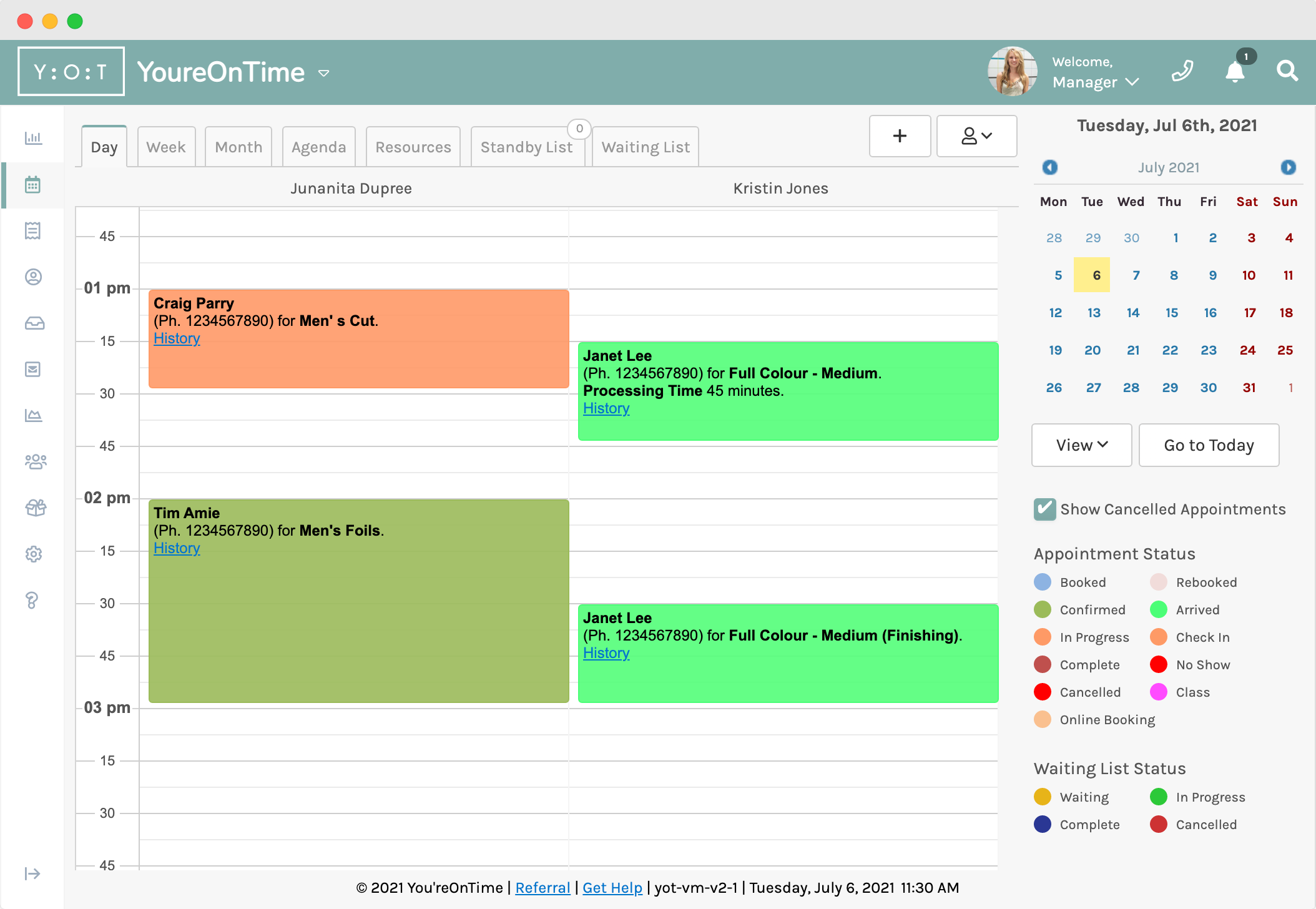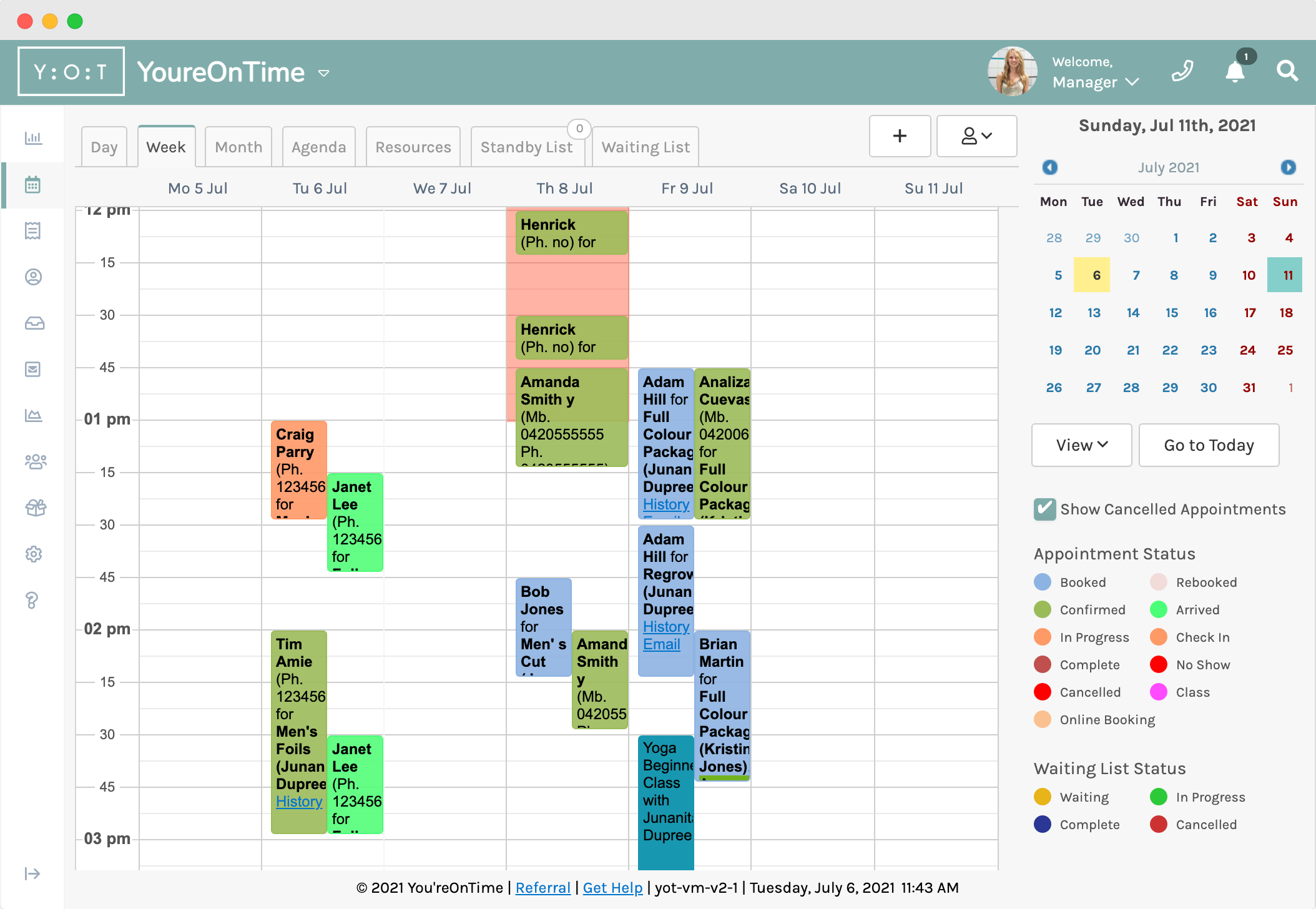 Everything at a touch
Experience seamless access to vital information with our intuitive appointment book.
View complete client histories, notes, previous appointments, and financial records in just one click, without navigating away from the screen. Conveniently search for other clients, locate their next appointments, send SMS, or review their responses to past messages, all from a single interface.
Total integration
Recognizing that the appointment book is just one vital component, our system also offers seamless integration with other essential features.
With a single click, navigate directly to the sales screen, where discounts are auto-applied, staff assigned, and payment is ready. Another click lets you edit client details or send an email, ensuring a comprehensive and user-friendly experience.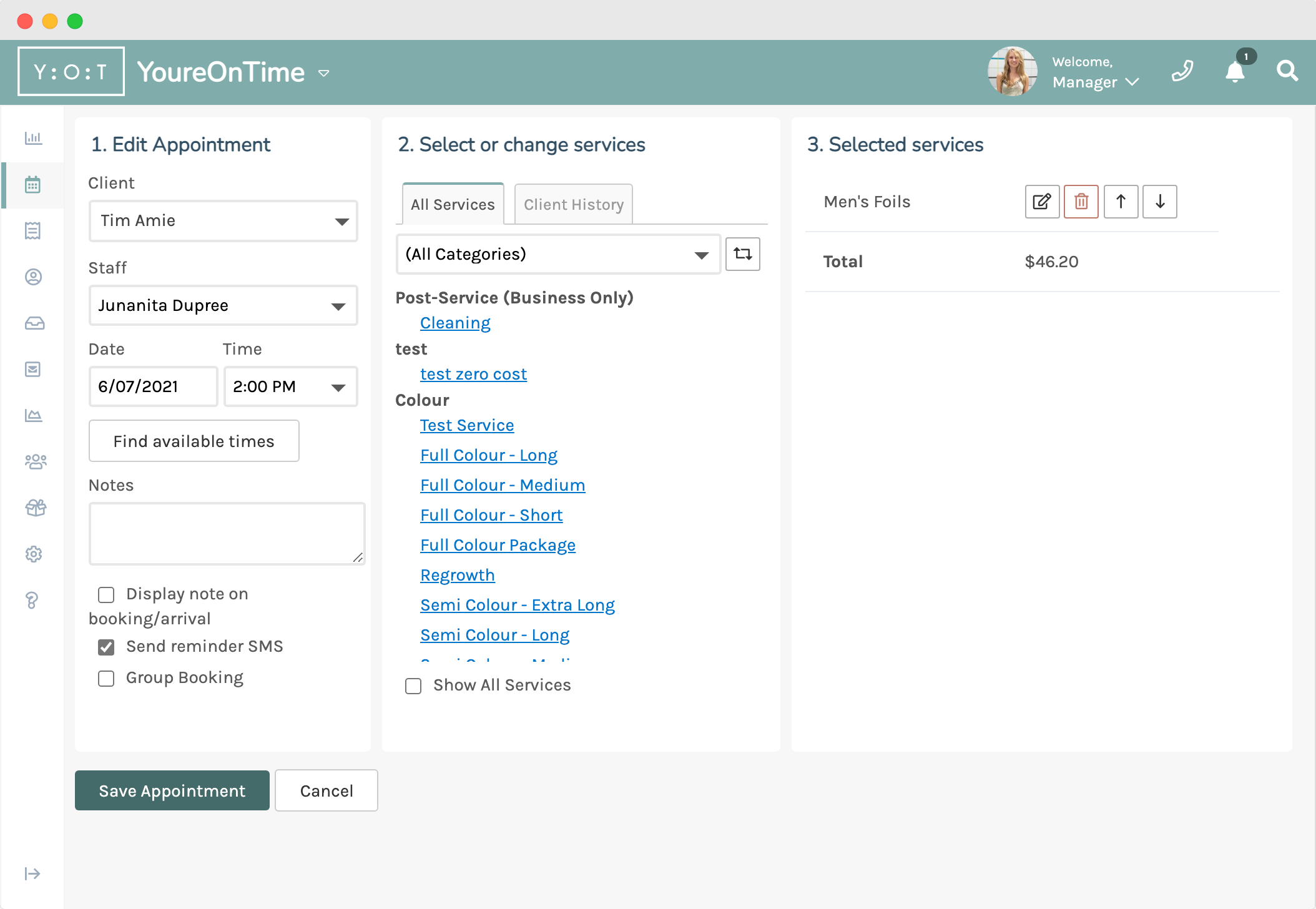 Join Now For Free
Create a You'reOnTime account and get full access to every feature for 14 days. We won't ask for payment upfront, you'll be up and running in seconds.