Clients
Your clients represent your most valuable asset, making in-depth client information essential for your business success.
Personalise your system
Recognising that each business is unique, we provide customization options tailored to your specific needs.
From fundamental settings, such as determining required fields for client details entry, to configuring custom fields based on your distinct services, our system adapts to your requirements.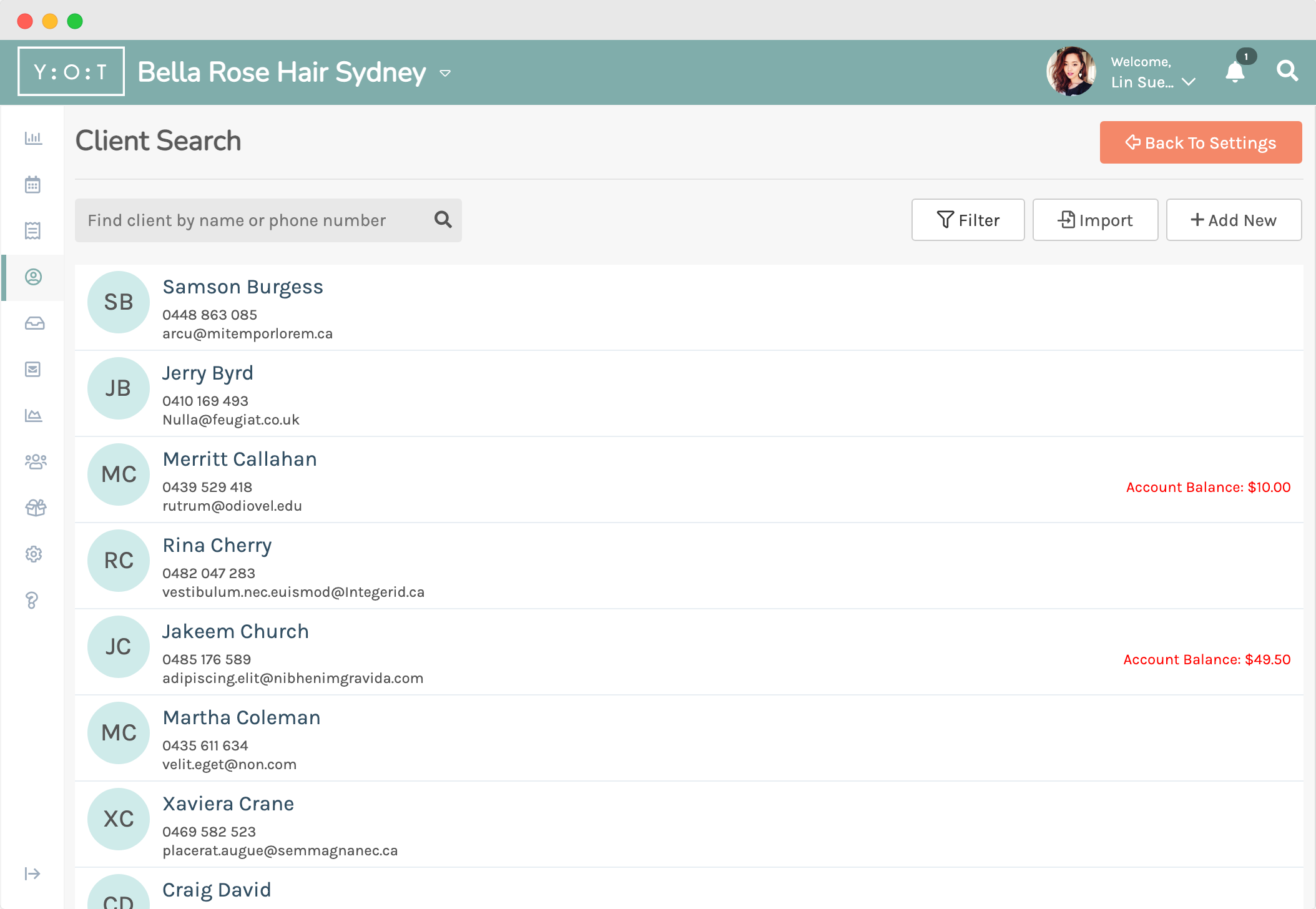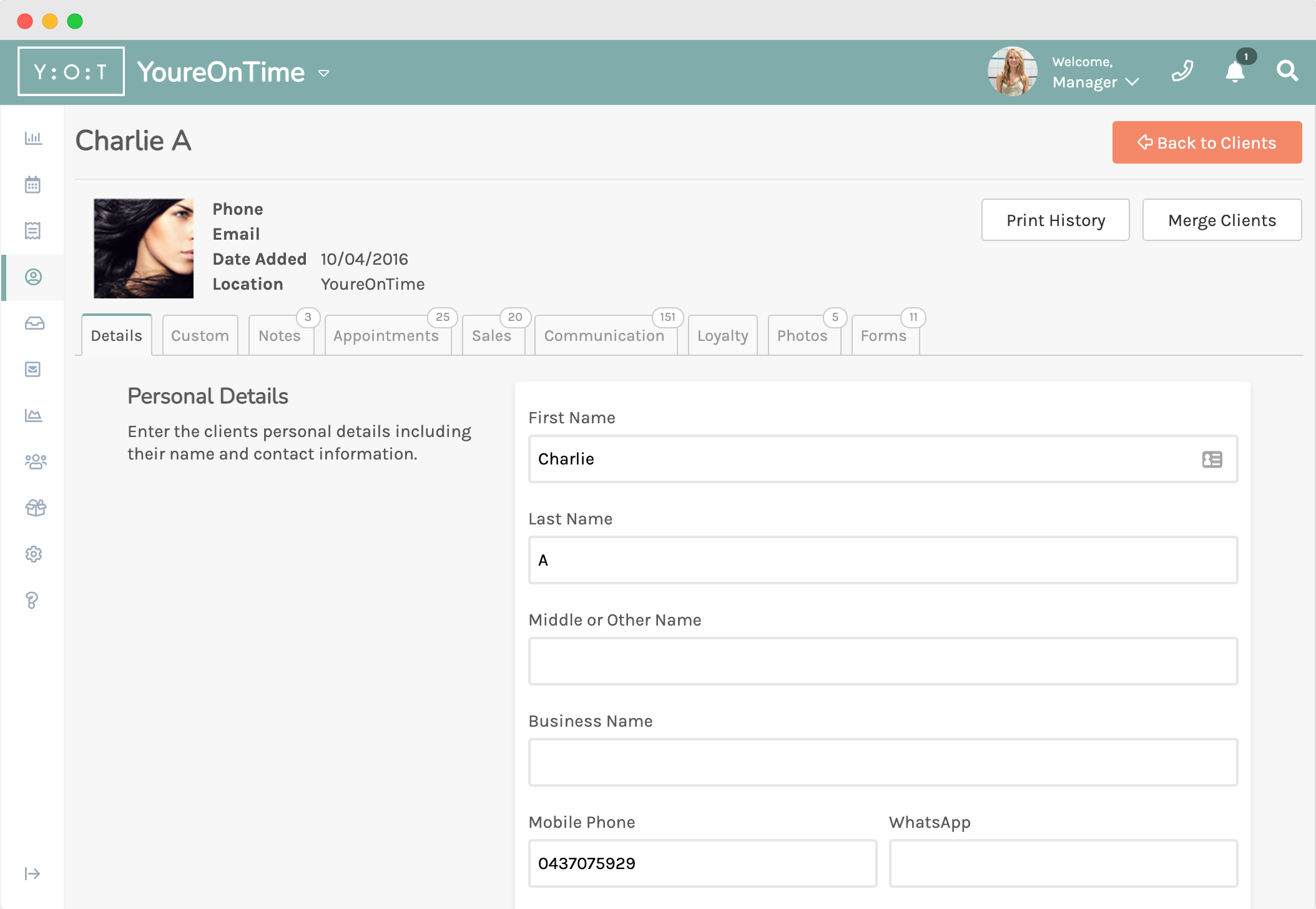 Complete client profiles
Experience limitless client profiles, featuring unlimited notes, photos, custom consent forms, and more.
Utilise custom labels to categorise top clients for marketing purposes, or display personalised messages upon their arrival, enhancing their experience and creating lasting impressions.
Keeping clients happy
Your system should cater to both your business and clients, offering seamless business-to-customer integration.
Features like online booking, automated customer reviews, and loyalty vouchers contribute to client satisfaction. Set up these elements, and let the system work behind the scenes, saving time and effort.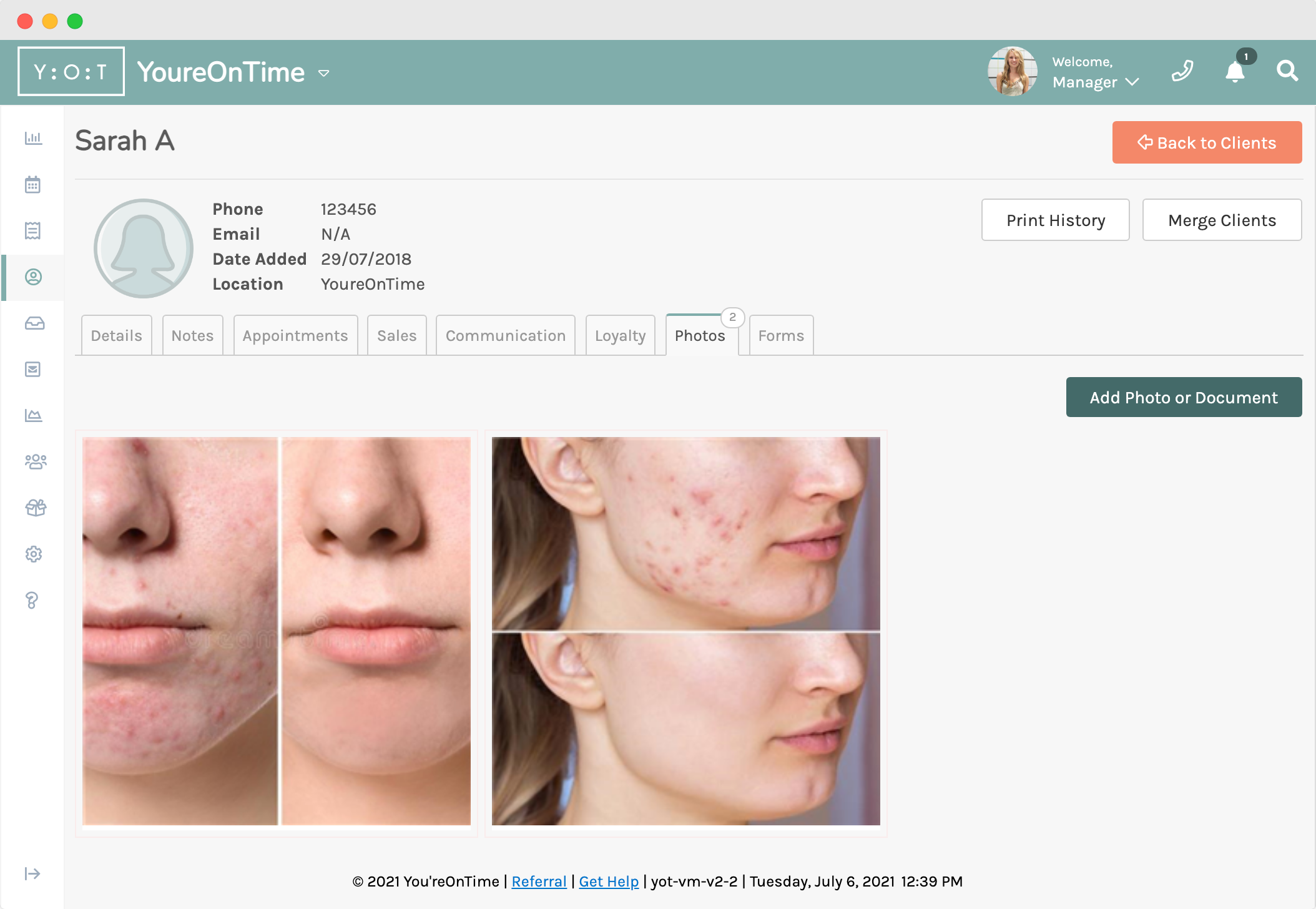 Join Now For Free
Create a You'reOnTime account and get full access to every feature for 14 days. We won't ask for payment upfront, you'll be up and running in seconds.