Clients
Your clients are your most important asset and having comprehensive client information is the key.
Personalise your system
Your business is not the same as everyone elses, which is why we give you the option to tailor it to your specific requirements.
From the basics, like setting up which fields you want to be required when your staff enter a clients details, down to configuring your own custom fields based on the specific services you provide.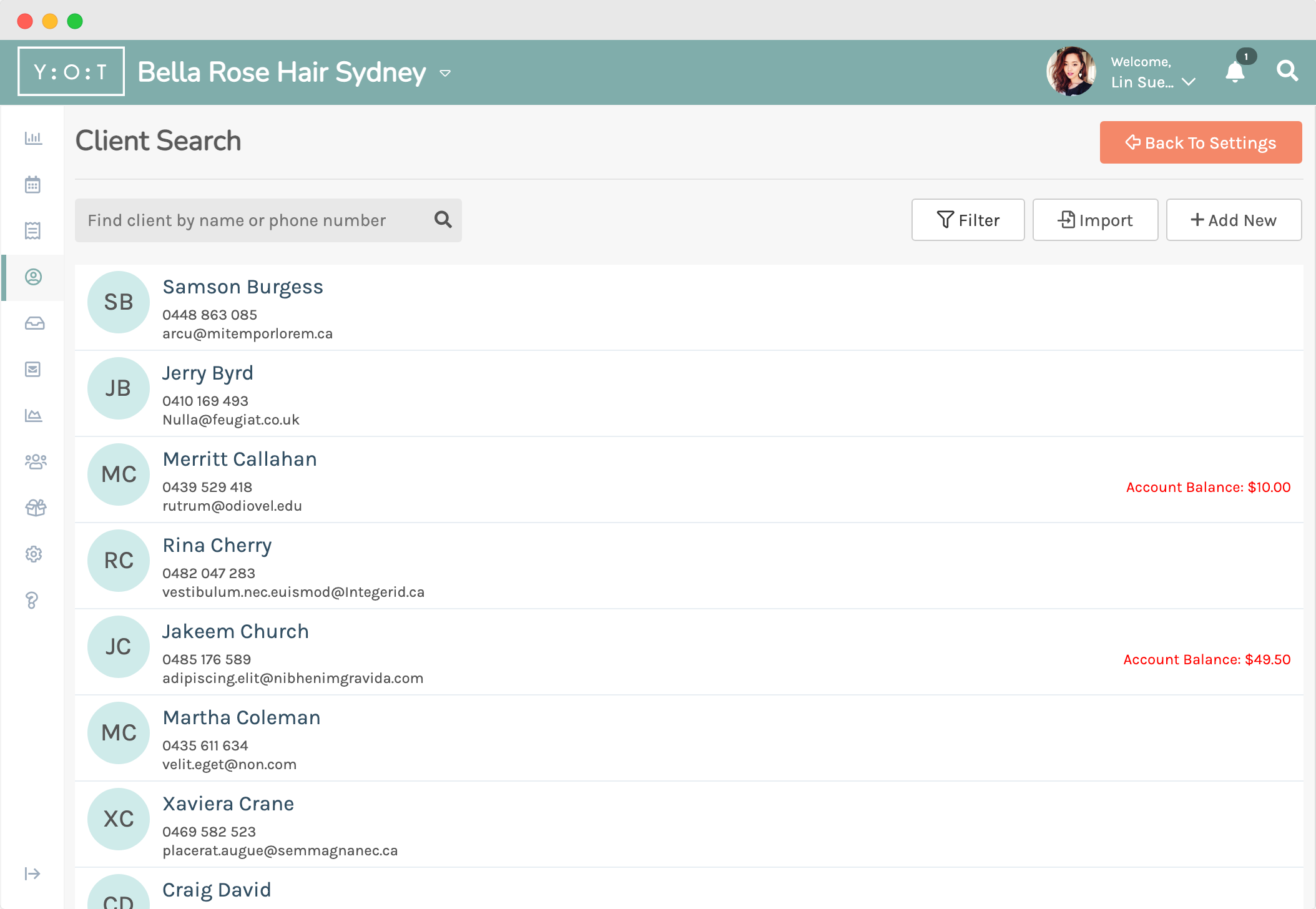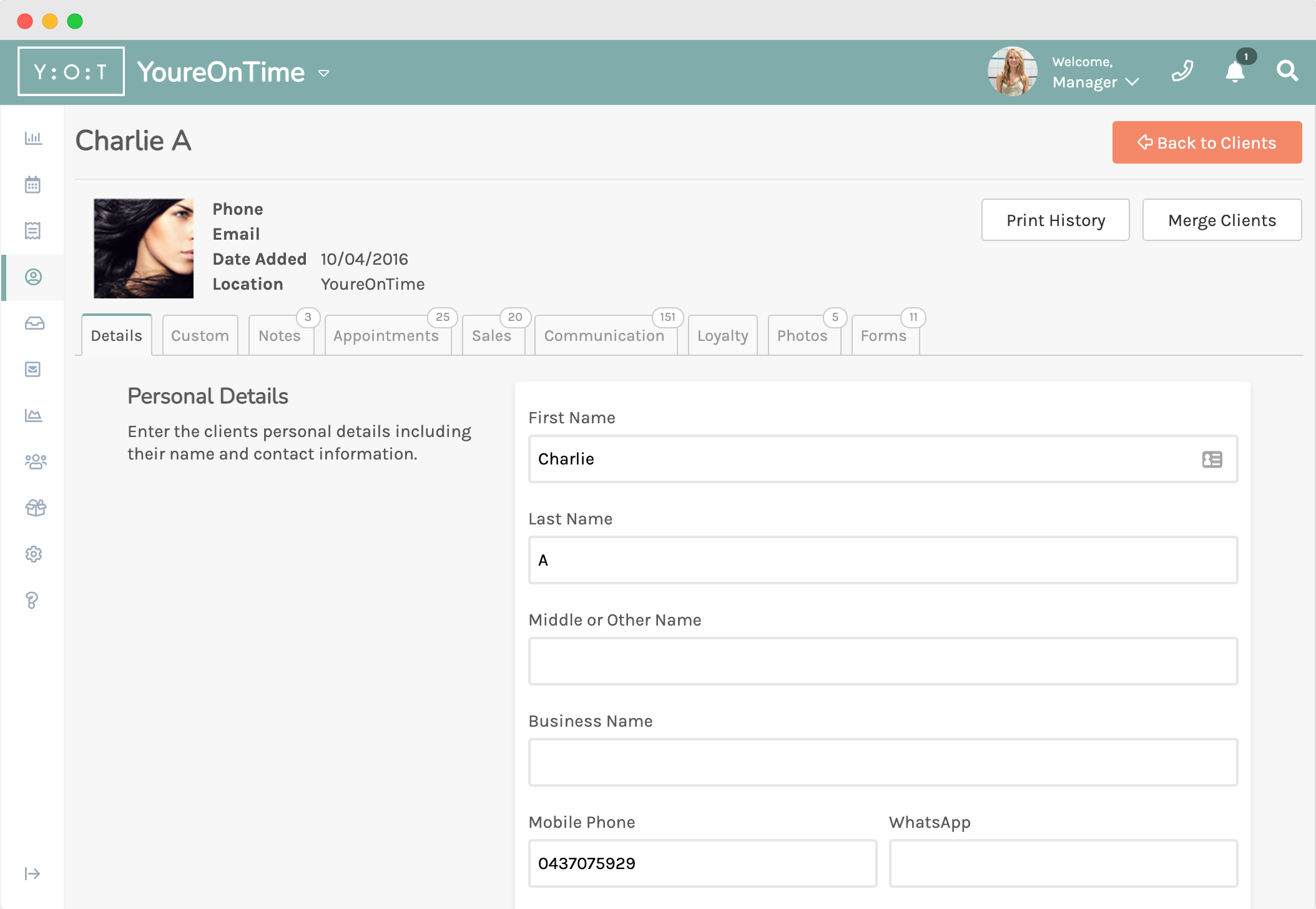 Complete client profiles
Our client profiles are no limits, unlimited notes, unlimited photos, custom consent forms, no limits.
Tag your best clients with custom labels for marketing or have a message pop up when they arrive so you can provide the personalised experience people love.
Keeping clients happy
Your system needs to not only work for you but work for your clients as well. Full business to customer integration.
By giving them the online booking that everyone expects, or automatically getting customer reviews and awarding vouchers for loyal clients, it's the small things that keep people happy. Best of all once you have set them up, you can forget about it while the system does the work for you.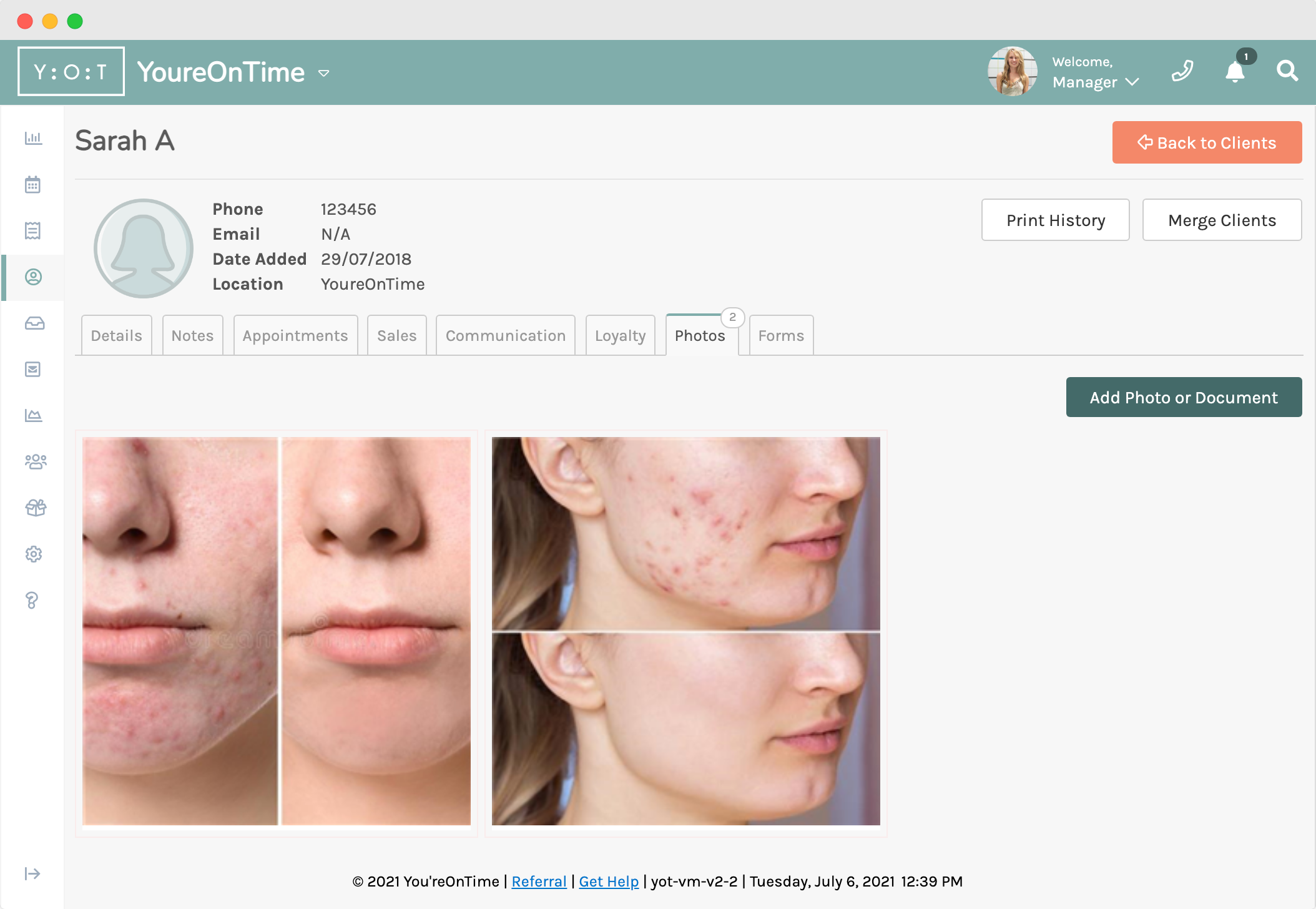 Join Now For Free
Create a You'reOnTime account and get full access to every feature for 14 days. We won't ask for payment upfront, you'll be up and running in seconds.