Electronic Forms
Get rid of the clipboard and have your client forms stored directly in your system.
If you are investing in a good computer system you want it to do everything. Getting rid of your paper appointment book but then retaining your paper consent forms, client waivers or intake forms make no sense at all. With You'reOnTime you will have a fully online system.
Full customisable
Your forms can be configured with all the questions and answers you require, specific to the service or client.
Integrated
When a client fills out and signs a form on your iPad it will connect straight to the clients file with all information available for quick reference in the future.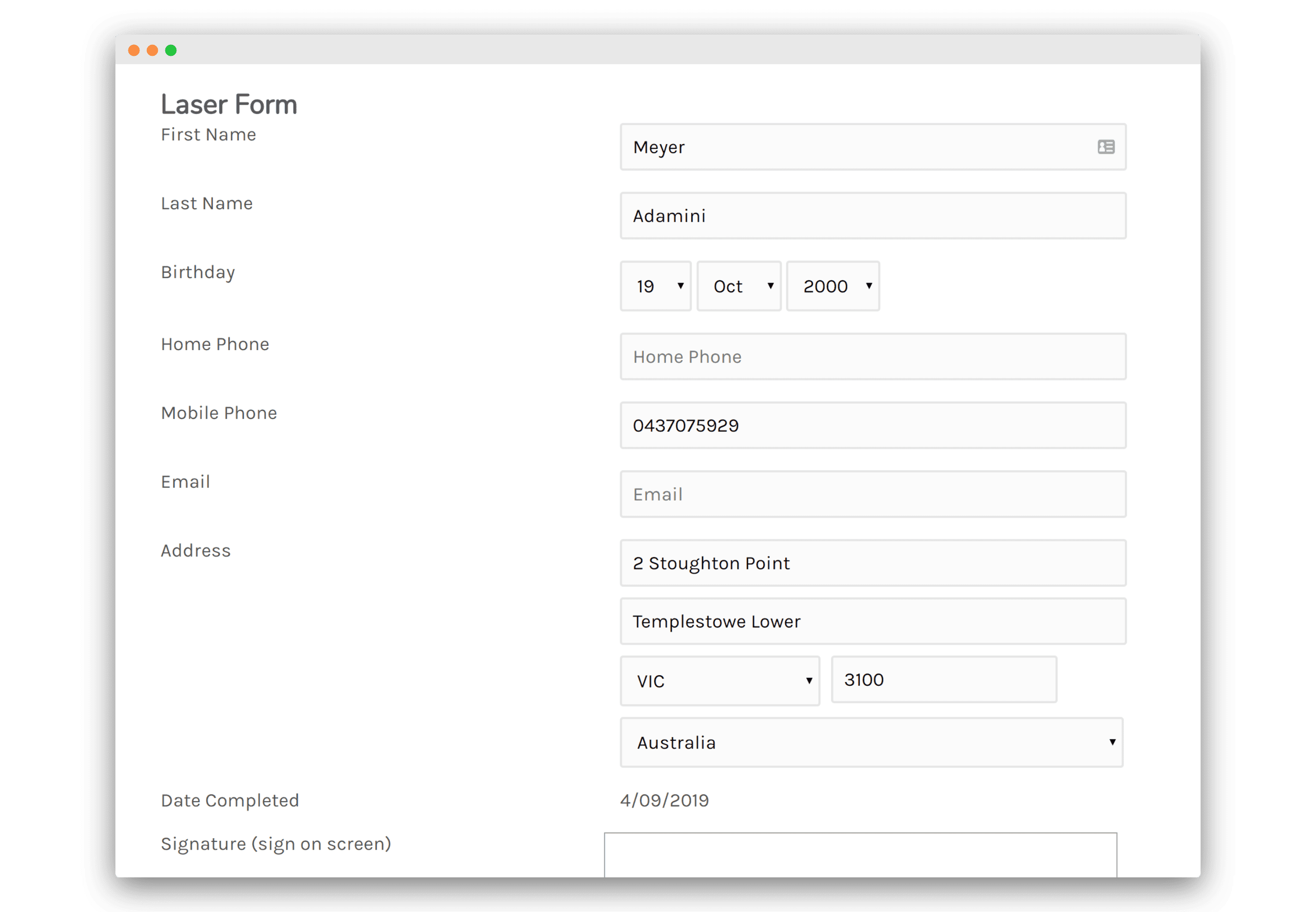 Join Now For Free
Create a You'reOnTime account and get full access to every feature for 14 days. We won't ask for payment upfront, you'll be up and running in seconds.