Loyalty Management
You want your clients coming back so make them want to come back.
A good loyalty system is proactive, working for you with nothing to do.
Matches your business
There are many options for setting up your loyalty, based on points, amount spent, the way your business works best.
Automatic
While you go about your normal day loyalty points will be earned with nothing you need to do, and you can even then automatically notify clients when they have enough points to redeem a voucher and get free service.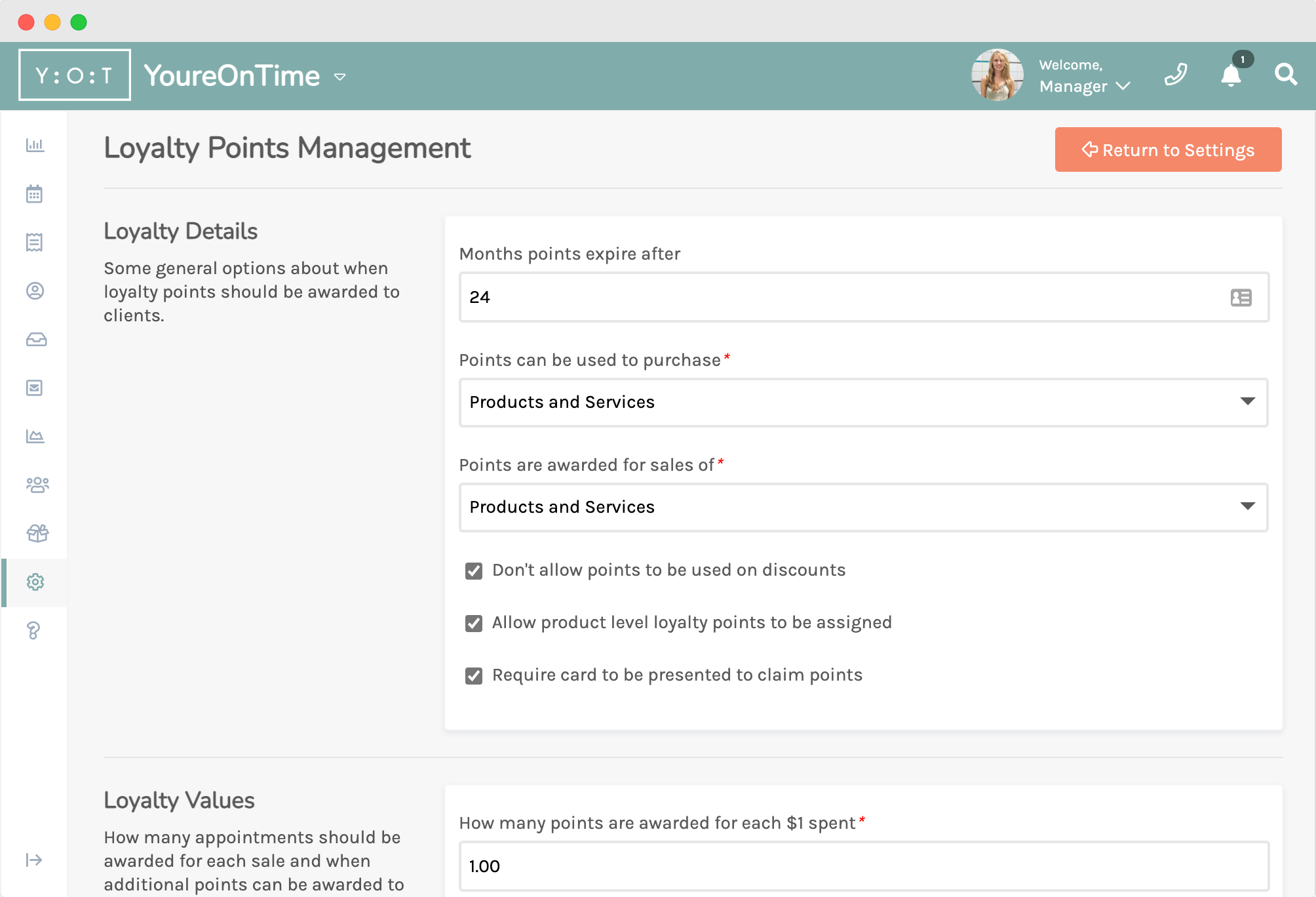 Join Now For Free
Create a You'reOnTime account and get full access to every feature for 14 days. We won't ask for payment upfront, you'll be up and running in seconds.