Marketing
A good marketing system that is quick and easy to use will soon have your door spinning with customers.
Integrated
Having your marketing network integrated with your system is essential for it's success.
If your current marketing is done via an external system then it will not be properly targeted or automated. What you need is a system where you can quickly target customers based on defined criteria and send them an email or SMS immediately.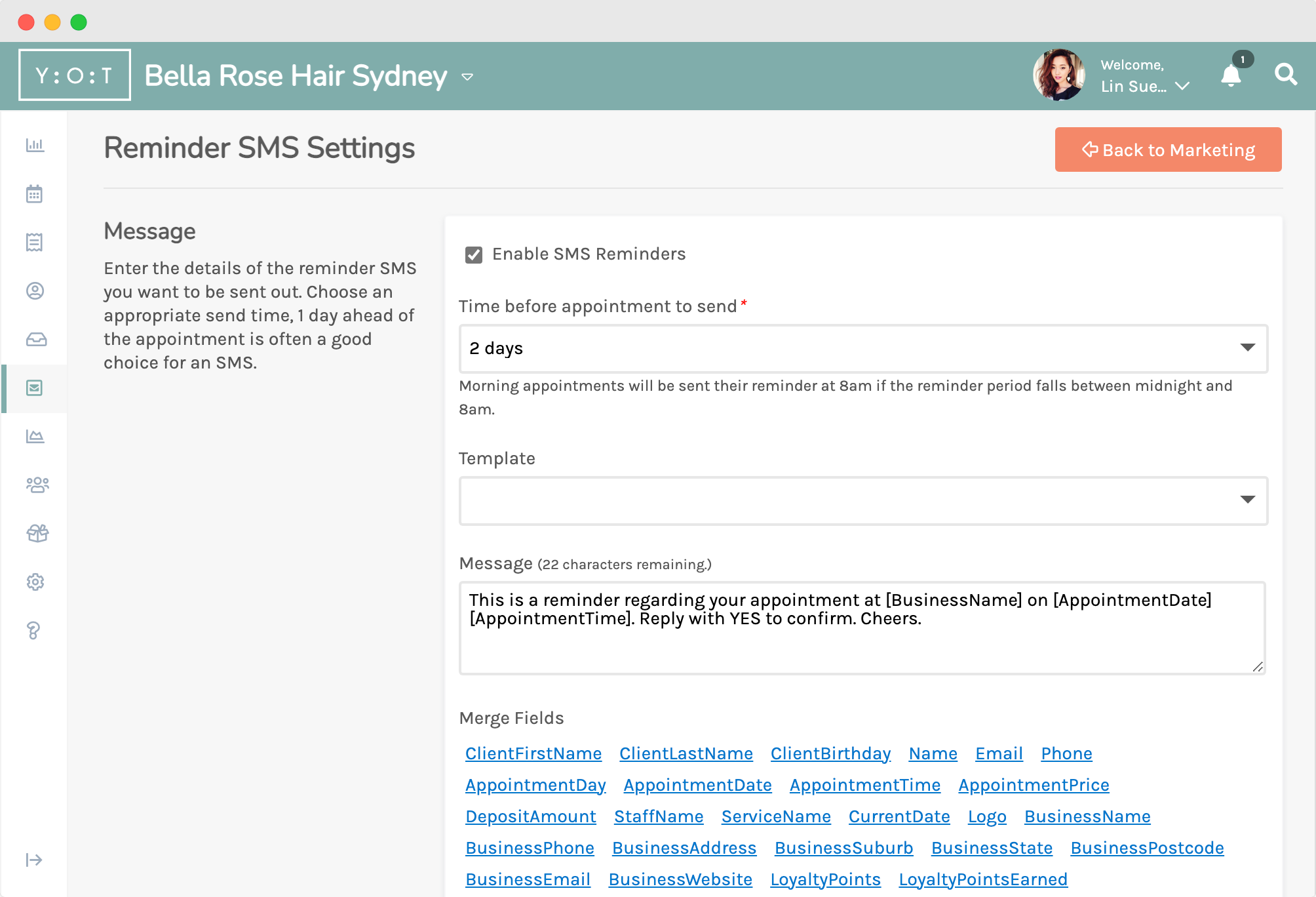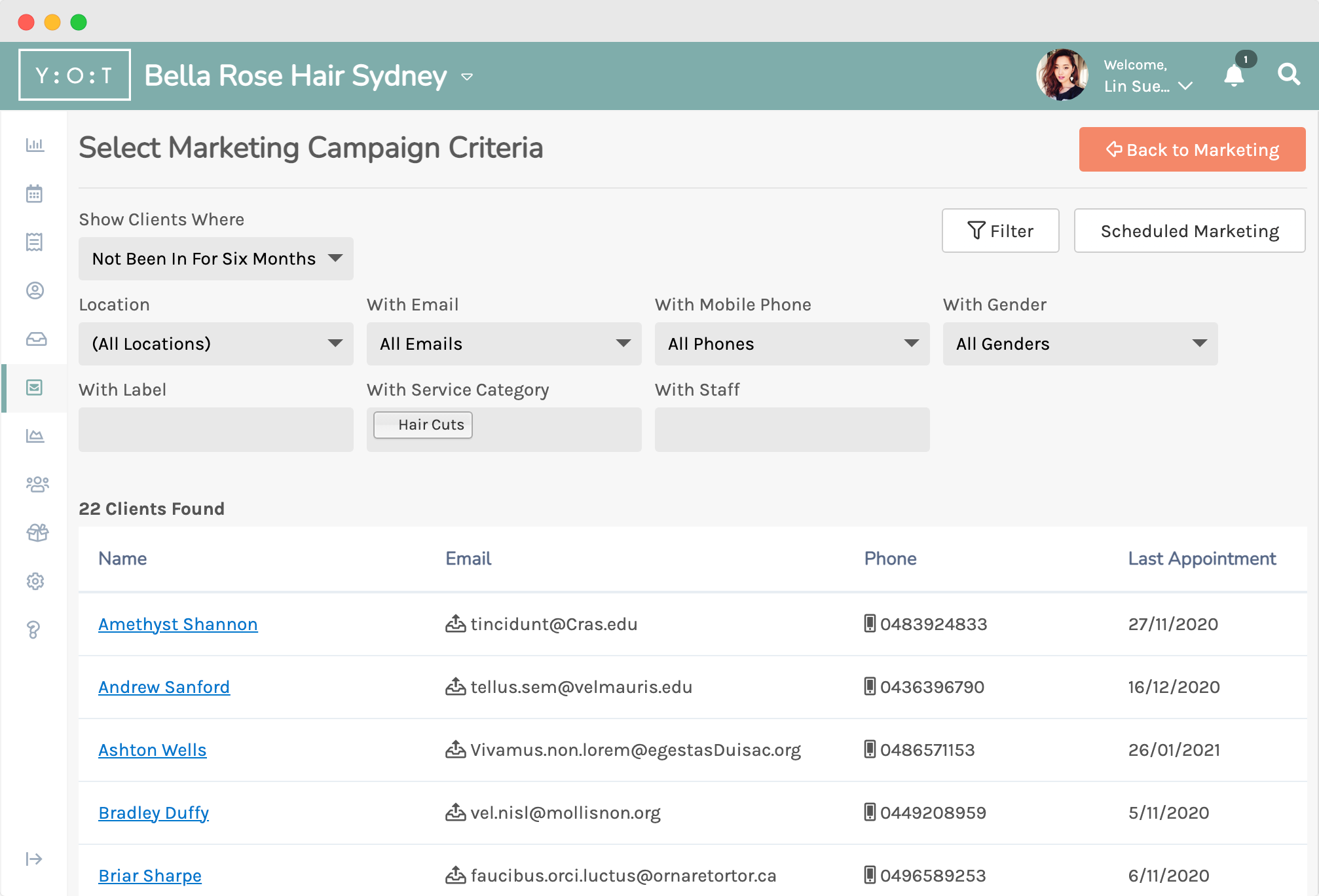 Easy to use
With our predefined criteria such as when a client last had an appointment, what services they previously had performed, loyalty points they have or when their birthday is, you can quickly target the right people, use a predefined email template and send them out. Five minutes a week and watch your appointment book fill up.
Automated
The best kind of marketing is when you can set it up and forget about it, driving repeat business with absolutely no effort.
Based on services that your clients had performed you can have a follow up email or SMS automatically sent, or send a special birthday message. You can even automatically send out vouchers to people who have earned loyalty points getting them to come back sooner rather than later. It's all part of what makes You'reOnTime the only system you can trust for your business.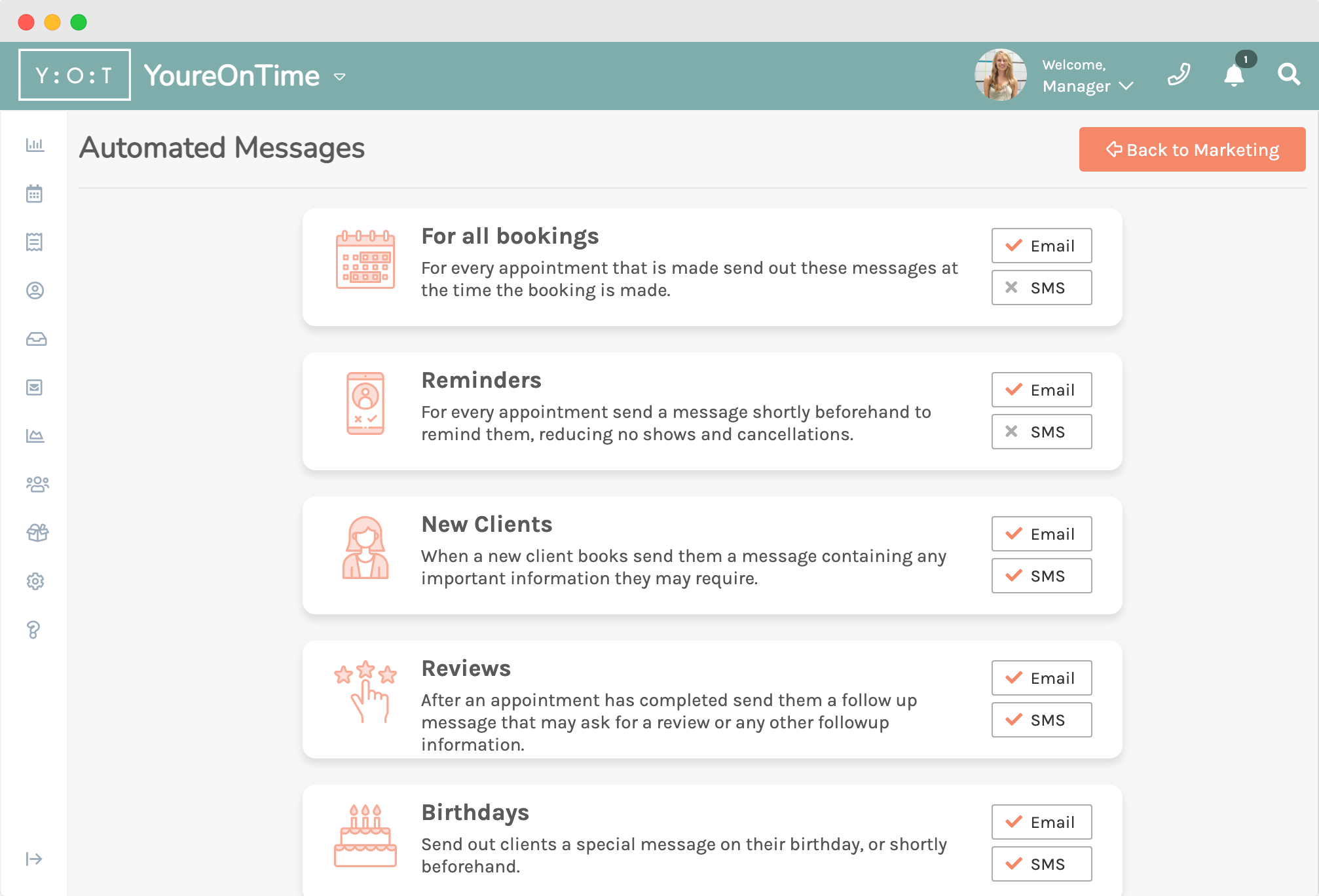 Join Now For Free
Create a You'reOnTime account and get full access to every feature for 14 days. We won't ask for payment upfront, you'll be up and running in seconds.