Marketing
An efficient, user-friendly marketing system will rapidly attract a steady flow of customers to your business.
Integrated
Integrating your marketing network with your system is crucial for success. Relying on external systems may result in inadequately targeted or automated campaigns
A well-designed solution enables you to efficiently target customers using specific criteria and instantly send emails or SMS messages.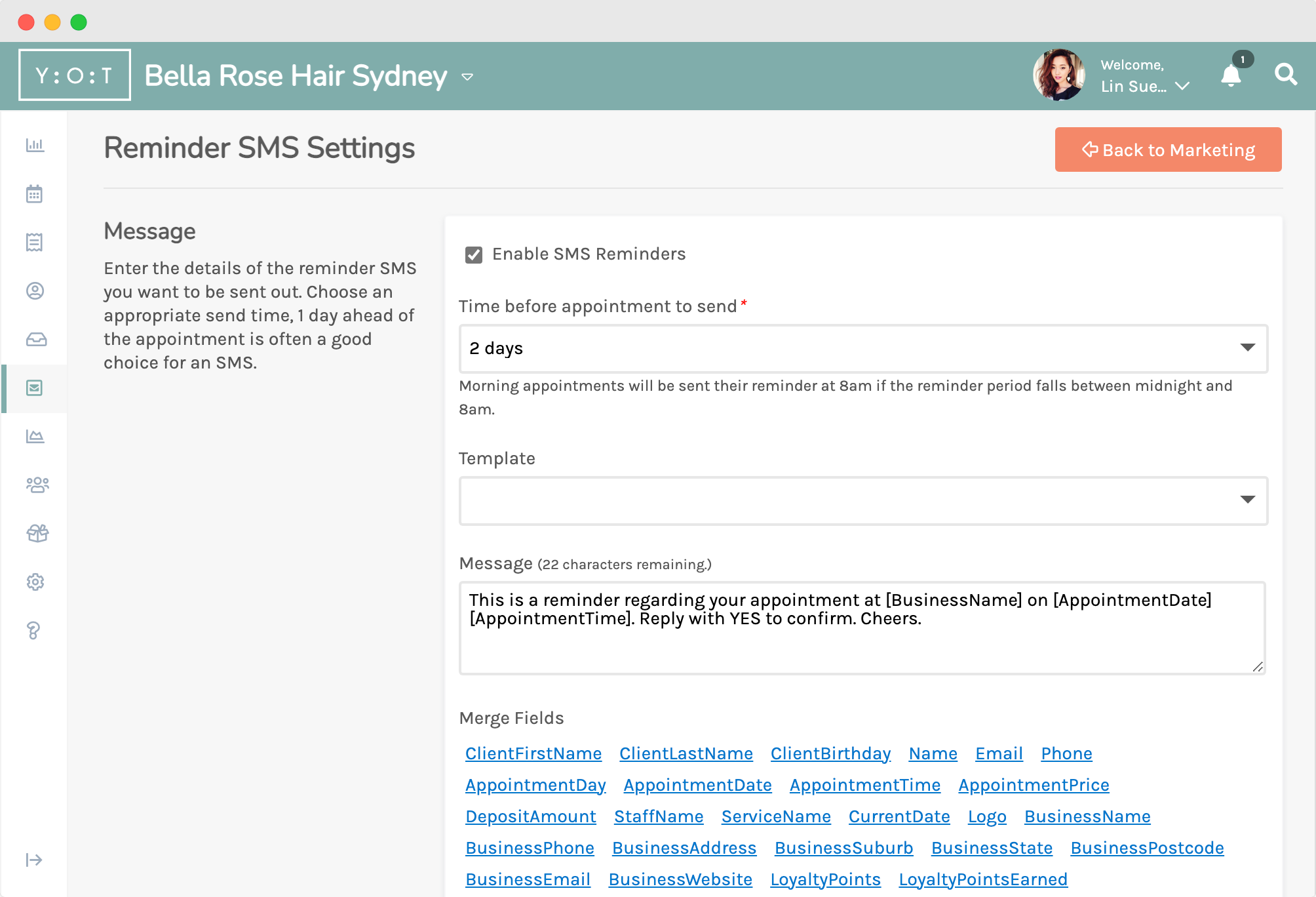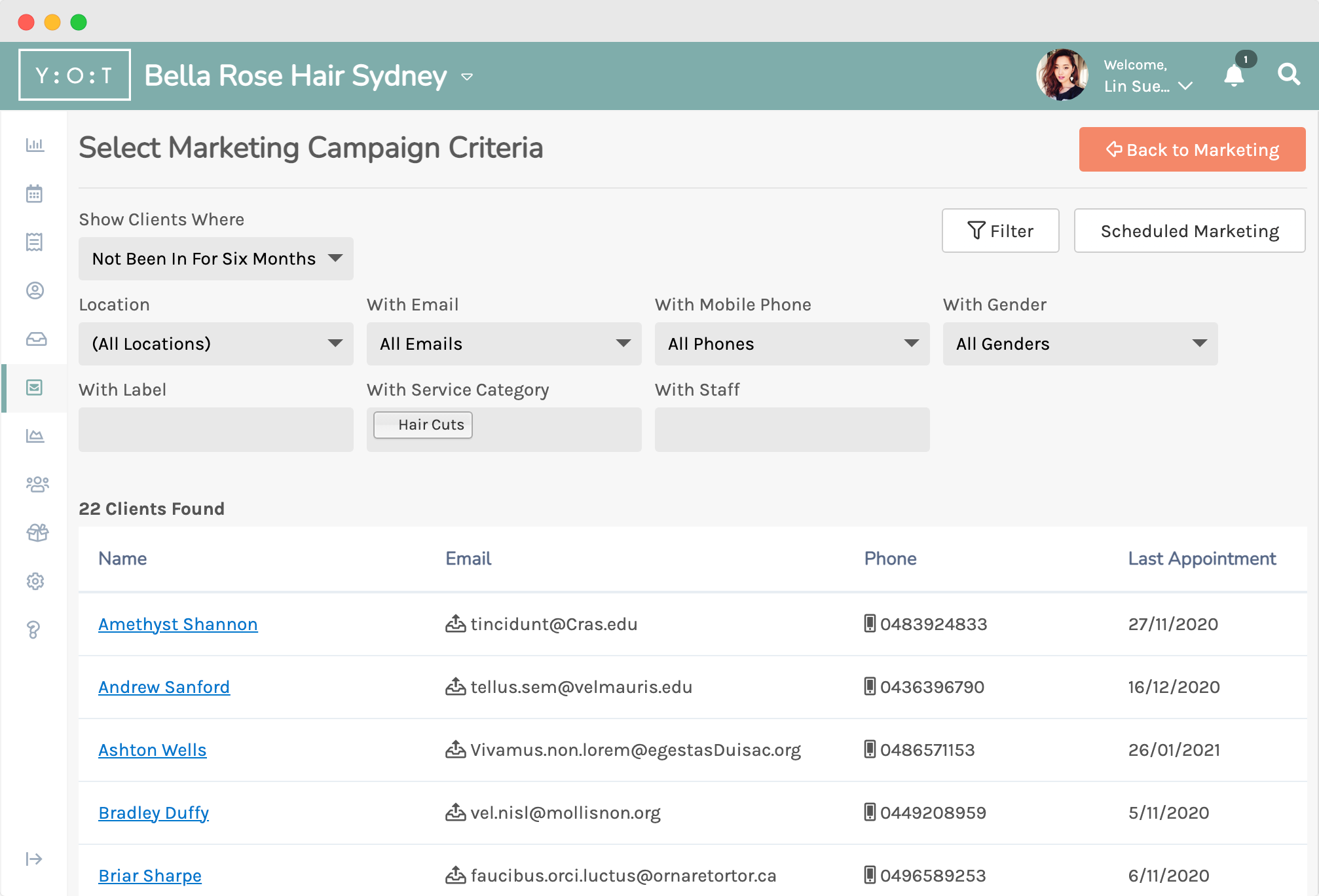 Easy to use
Leverage predefined criteria like last appointment date, prior services, loyalty points, or birthdays to efficiently target the right clients
Utilise pre-built email templates for swift communication. Spend just five minutes per week on this approach, and witness your appointment book flourish.
Automated
Effortless marketing drives repeat business with minimal input. Set up automated follow-up emails or SMS based on client services, or send personalised birthday messages.
Automatically distribute vouchers to loyalty point earners, encouraging prompt return visits. These features make You'reOnTime the go-to system you can rely on for your business.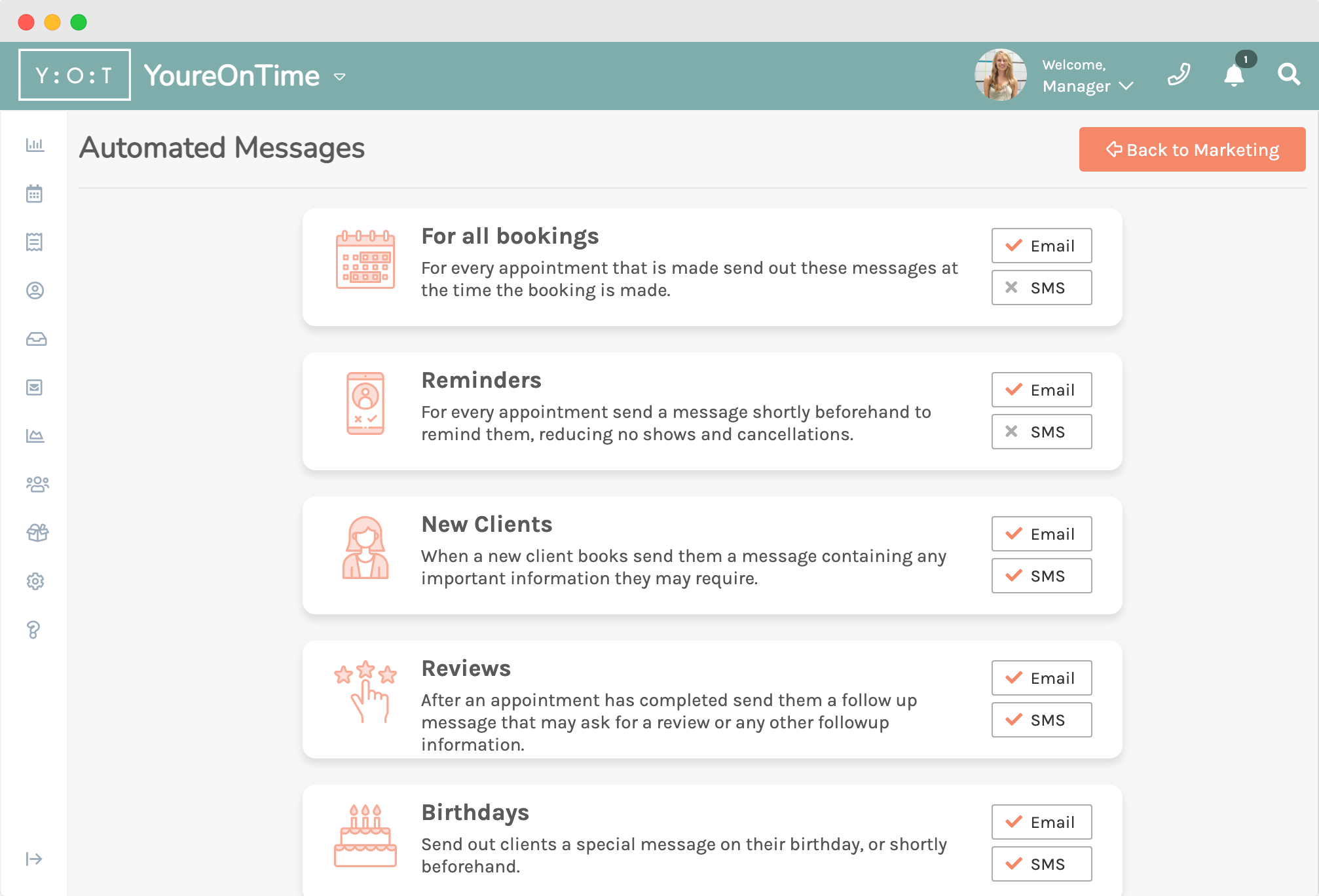 Join Now For Free
Create a You'reOnTime account and get full access to every feature for 14 days. We won't ask for payment upfront, you'll be up and running in seconds.