Mobile Version
Always have your appointment book in your pocket.
One of the great things about the cloud is having your software in your pocket, and it is no exception with You'reOnTime.
Bookings on the run
View your appointments, create new bookings, or even take client photos from your phone that are directly loaded onto their profile in the main system.
Staff usage
Give your staff their own login and they can see their own appointments and manage their schedule on their own phone.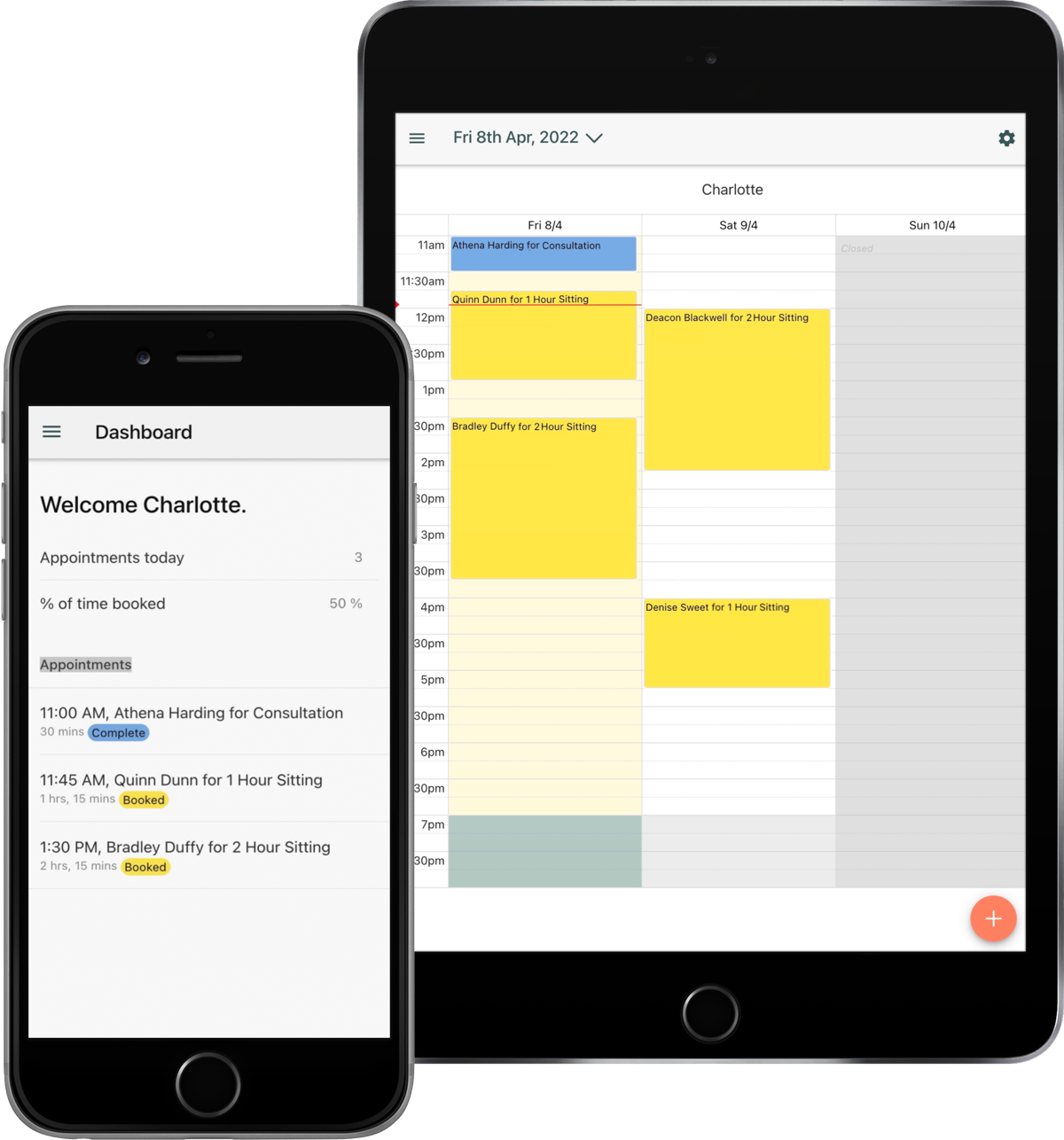 Join Now For Free
Create a You'reOnTime account and get full access to every feature for 14 days. We won't ask for payment upfront, you'll be up and running in seconds.