Reminders
Automated SMS and email reminders are one of the most important things you can set up to save you money.
Some people are reluctant to send out SMS reminders citing the cost, but our customers tell us this feature alone more than pays for the cost of the entire software system.
Two way messages
Reminders in You'reOnTime are two way via SMS or email, the client can respond to confirm their appointment or leave you a message in your inbox. An alert will make sure you don't miss any messages.
Set and forget
And because reminders are so simple to set up and run automatically it's yet another set and forget feature of You'reOnTime that is driving business to you.
And if a client doesn't receive their reminder our unique features will tell you exactly why and allow resending.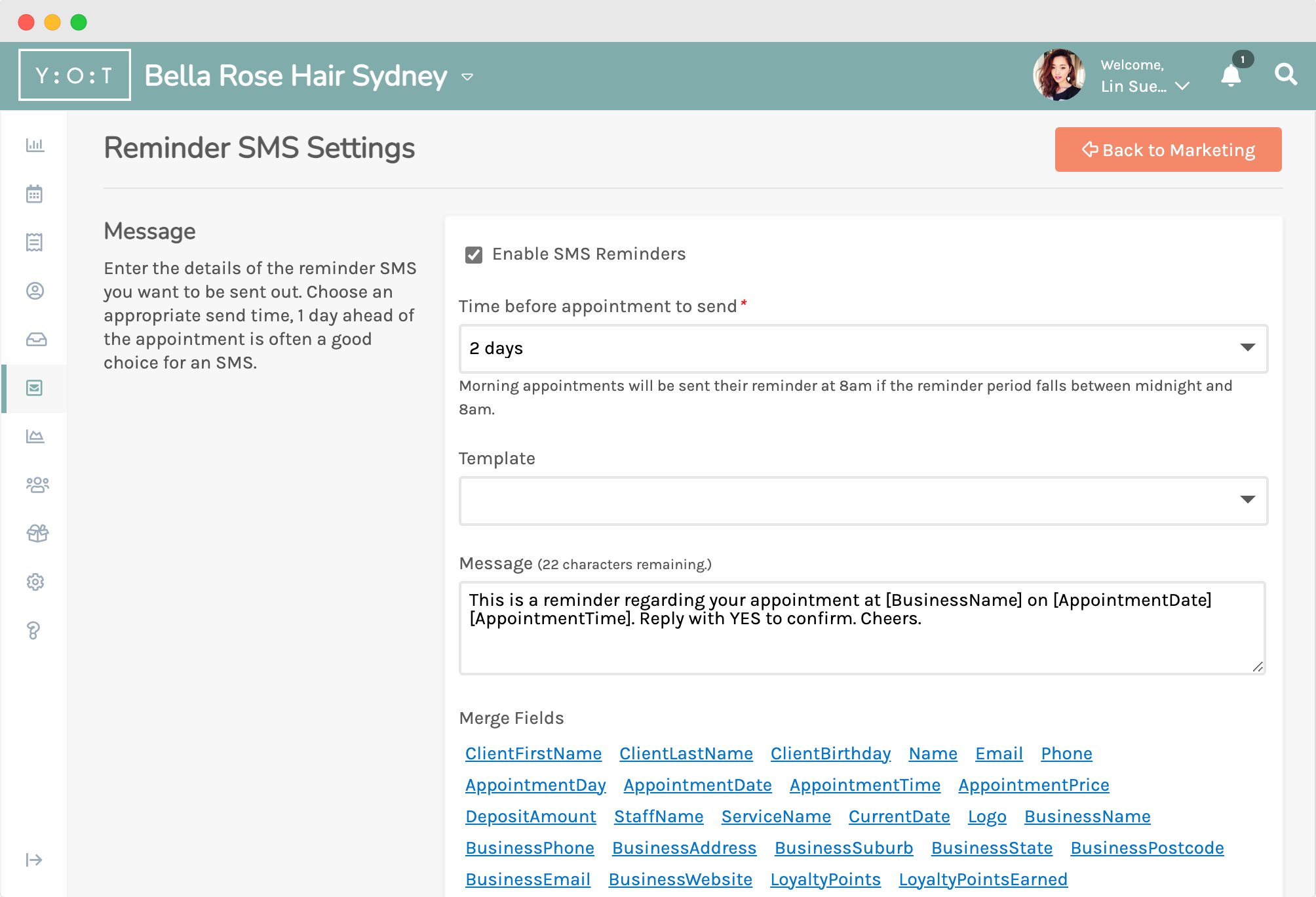 Join Now For Free
Create a You'reOnTime account and get full access to every feature for 14 days. We won't ask for payment upfront, you'll be up and running in seconds.