Reports & Dashboards
Having comprehensive reporting options is an important feature that is a necessity for businesses.
A system with only some basic reports may as well have none, it is sopisticated reports that you need to drive your business.
Performance reports
Reports need to give you accurate information about your sales, what products and services are performing and what your forecast looks like. We have all of this covered.
Staff management
Staff reports will give you breakdown of hours worked, commissions earned and cash payouts. Keep your staff happy by having quick and accessible information.
Dashboards
Reports are great for comprehensive reports but sometimes you need something simple. Dashboards give you an overview of your business at a glance.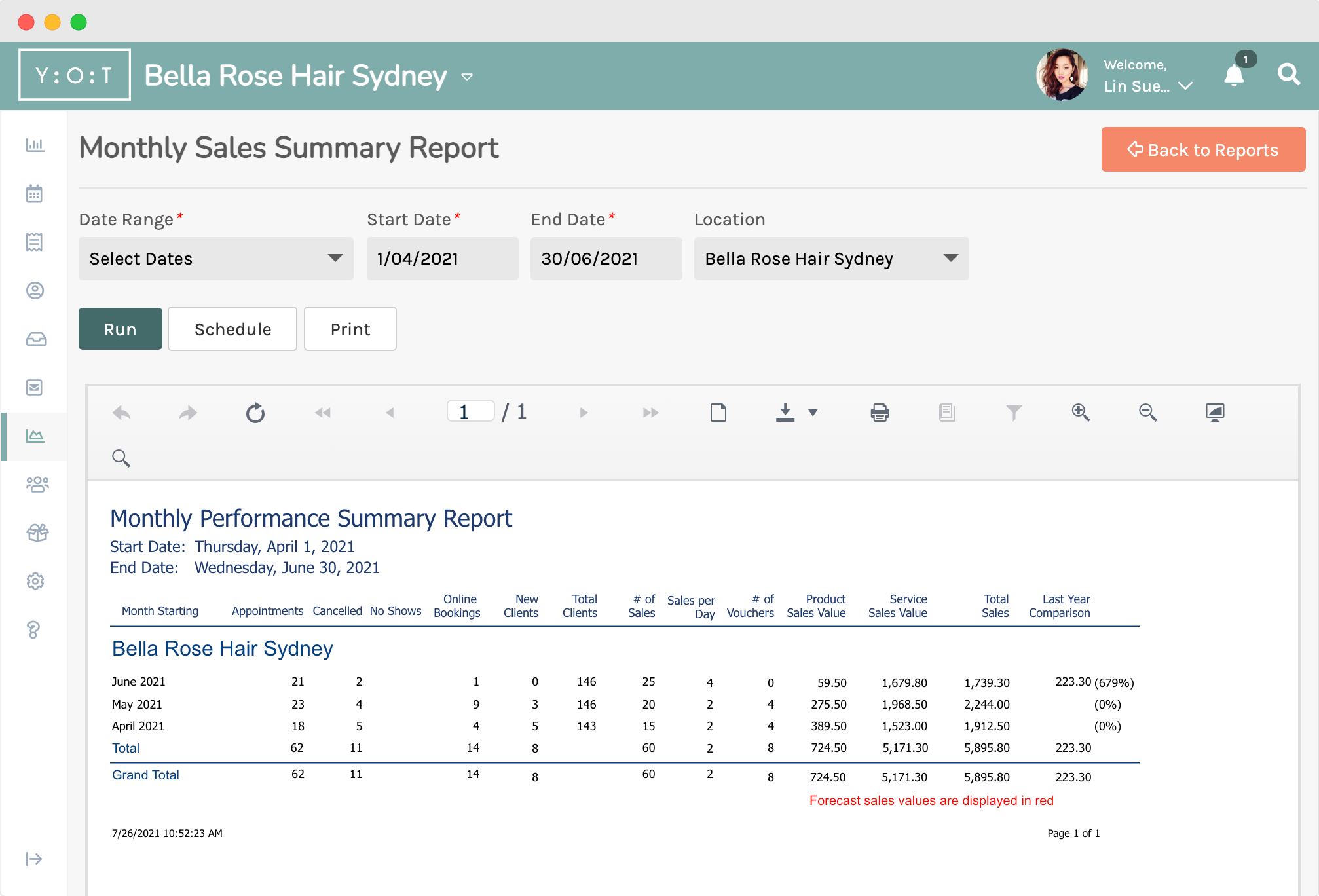 Join Now For Free
Create a You'reOnTime account and get full access to every feature for 14 days. We won't ask for payment upfront, you'll be up and running in seconds.