Staff Management
Your staff are your most important asset so you need to manage them properly.
It is important to have a system that manages staff properly, without it your appointment book can never be reliable.
Flexible rostering
A schedule is not fixed forever, it is flexible, changing from day to day and week to week. You'reOnTime's flexible rostering allows you fine grain control over your staff, when they are working and when they are not.
Timeclocks, holidays, sick days & breaks
But along with a roster you need to make sure you handle all your staff holidays, their sick days and other breaks during the day. Their time sheets can be printed and signed to reflect all this information.
Commissions and Tips
Maybe the most important thing your staff will demand is accurate reporting of their earning, with reports to outline exactly what they have earned.
Security
Customisable security levels will mean your staff will only have access to the features and areas of the system you choose.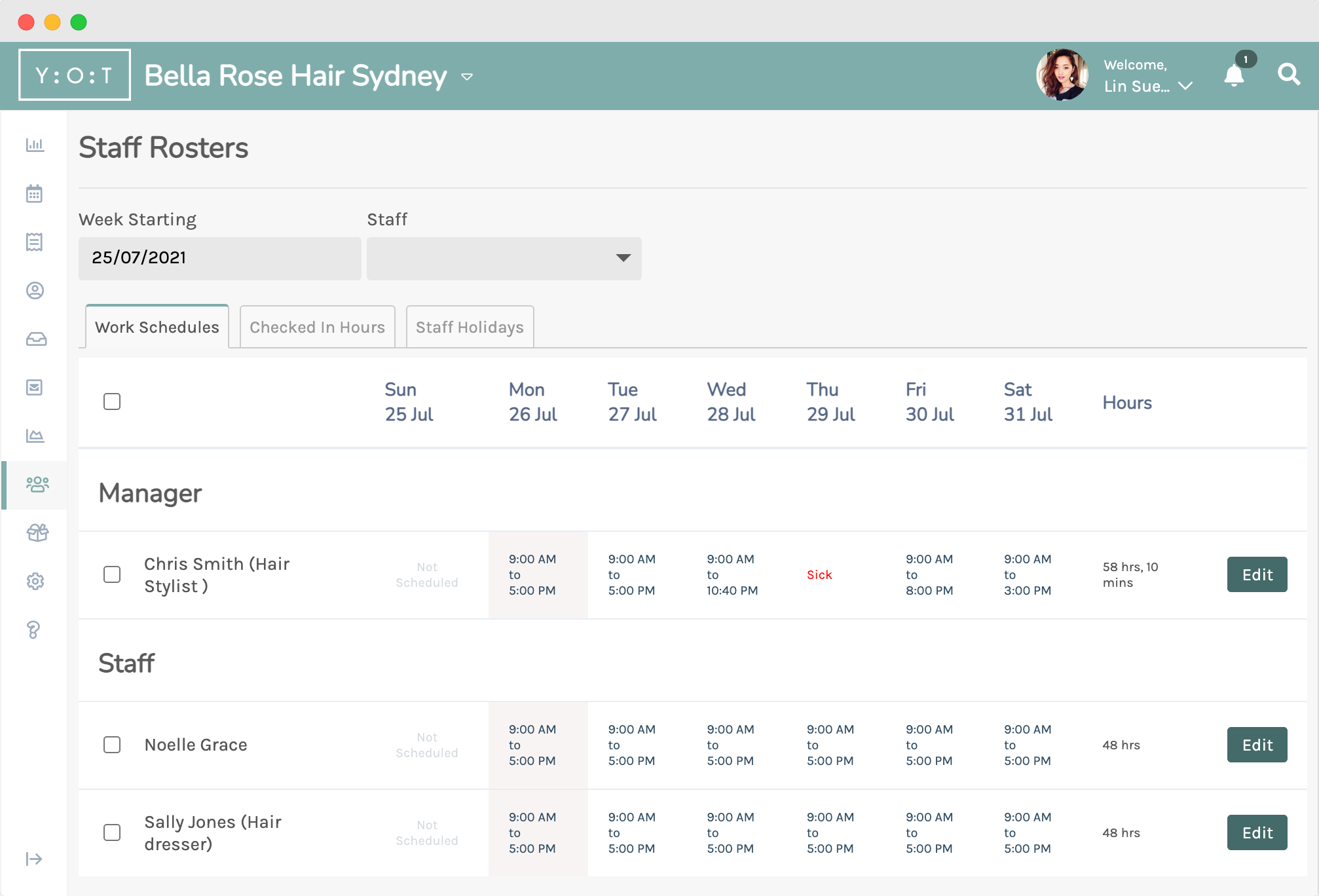 Join Now For Free
Create a You'reOnTime account and get full access to every feature for 14 days. We won't ask for payment upfront, you'll be up and running in seconds.