Walk Ins and Self Check In
If you are a primarily walkin salon as opposed to appointment based then we are the only system with the features you need.
Self Check In
Buy enabling our special waiting list function, and combined with the self check in function on a kiosk at your reception, people will check in and be automatically added to the queue.
You can then at a glance see who is waiting, how long they have been there and how long the estimated waiting time remaining is. It is a true waiting list system not just a variation of the appointment book. And all fully integrated with your client and point of sale for one click checkout.
Waiting List Display
You can even install a wall board on a television with your colours and logos so clients can see their estimated time. Or if you have long waiting times set up a virtual queue and send them an SMS 5 minutes beforehand. This is the waiting list system that walk in salons and barbershops have been waiting for.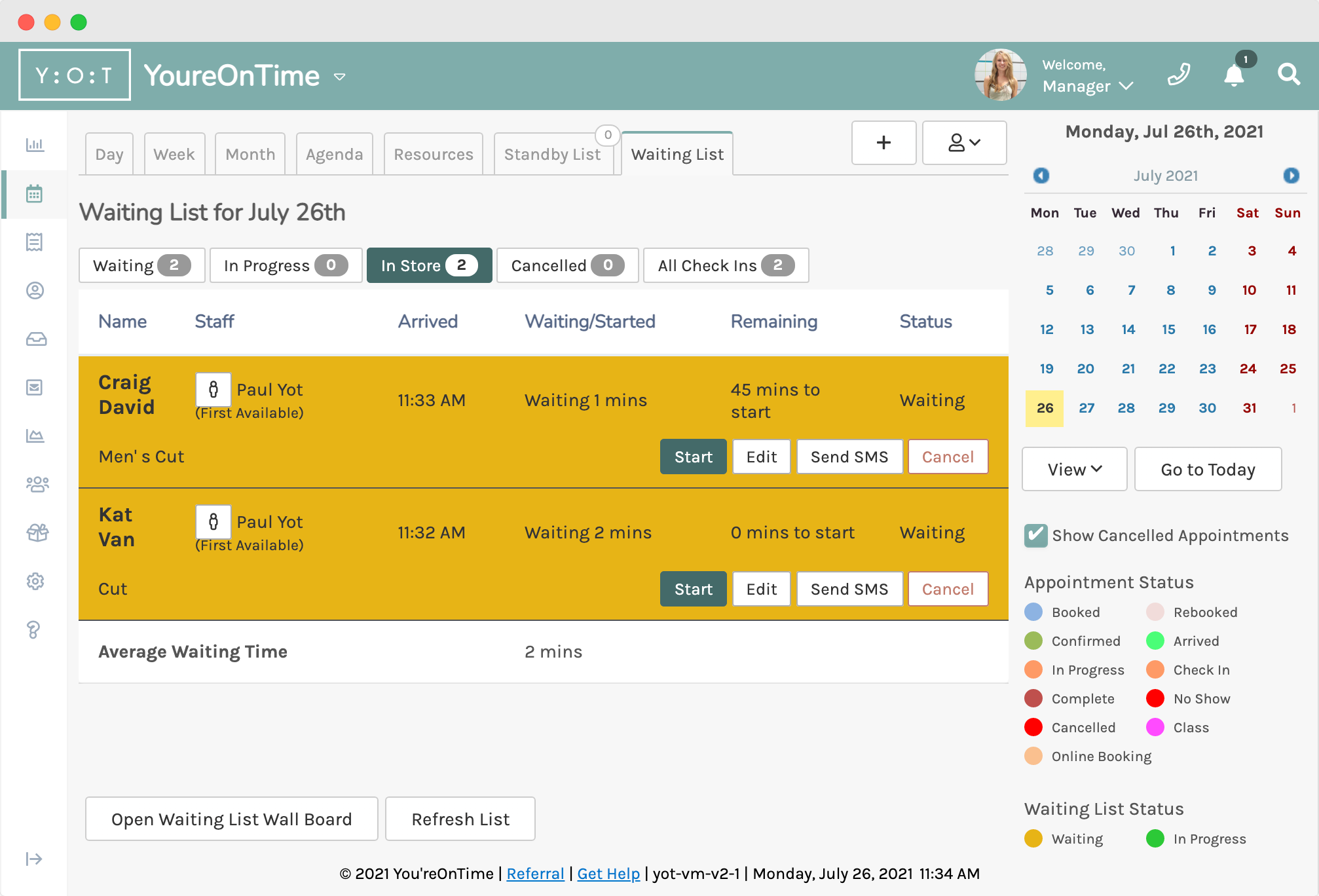 Join Now For Free
Create a You'reOnTime account and get full access to every feature for 14 days. We won't ask for payment upfront, you'll be up and running in seconds.